profile
Road Tripping With Aston Martin's Dickie Gauntlett
If anyone knows how to make the most of the weekend, it's photographer Rocco Gardner and avid automotive collector Richard "Dickie" Gauntlett. The two road tripped up to Monterey this past August to catch the Concours d'Elegance, one of the most renowned car shows in the world.
Sound like fun? You can relive part of this thrill ride with our new Surf Air Experiences. Book an afternoon with Club Sportiva for you and 7 of your friends, and sprint through the hills of Silicon Valley in a luxury speedster. Take it from Rocco and Dickie, it's one hell of a way to see California. We caught up with them after the trip, and asked them how it all went down.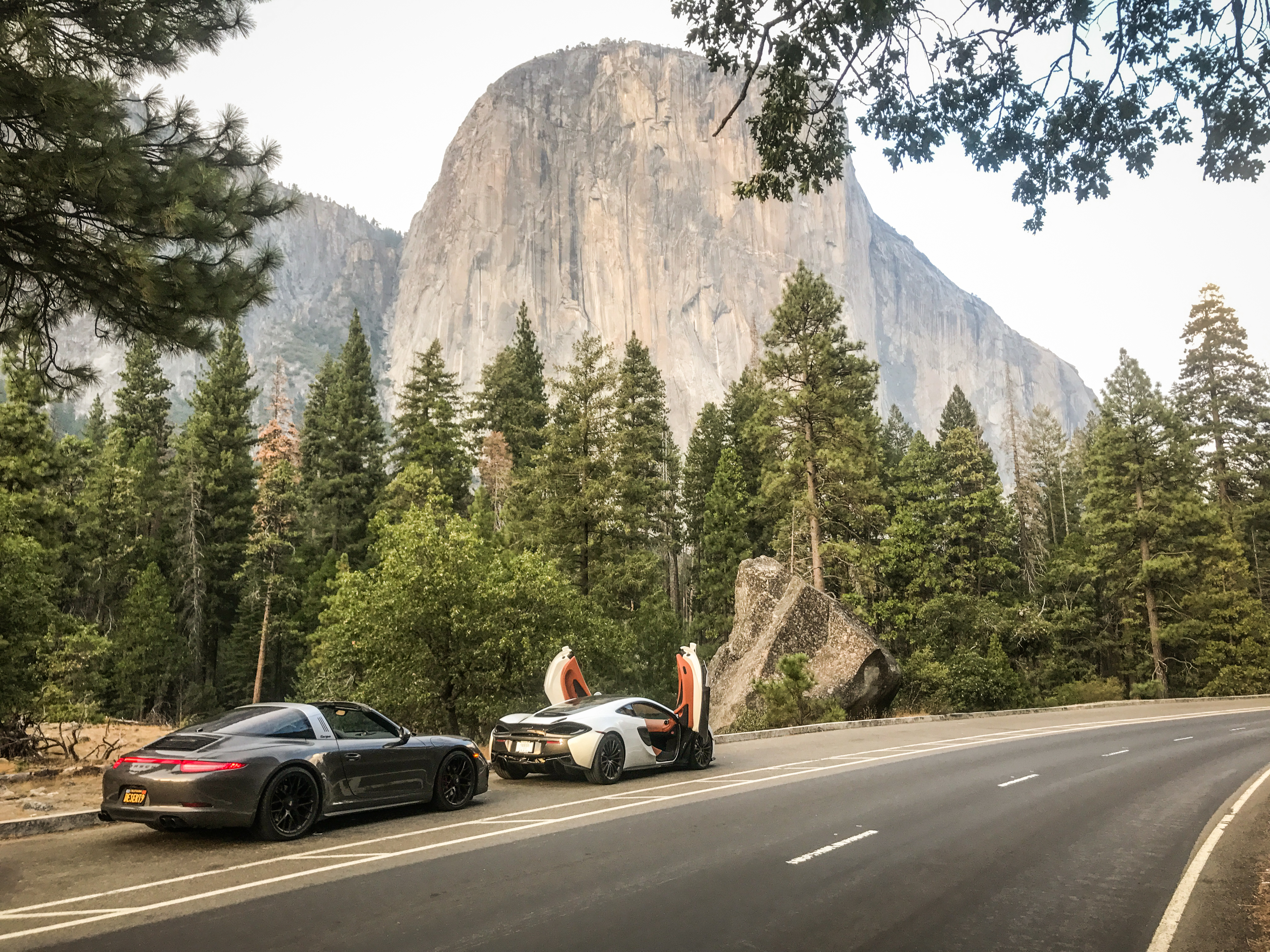 All images by Rocco Gardner
Surf Air: What was on your playlist heading to Monterey?
Dickie: A mixture of Hot Trash, Eagles of Death Metal and Florence and the Machine—all served at full volume with much singing along.
SA: What was the most annoying thing about your co-pilot?
Dickie: He was in another car, but his overuse of our two-way radios could be very distracting!
Rocco: That's a hard one to answer!
SA: Your favorite stretch of road?
Dickie: No man's land between Yosemite and Vegas—tight, twisty sections with breathtaking scenery leading out into sweeping mountain passes. It was reminiscent of the alpine passes of northern Italy, which are so steeped in motoring history.
Rocco: Yosemite was awesome. Watching the eclipse was a moment in itself.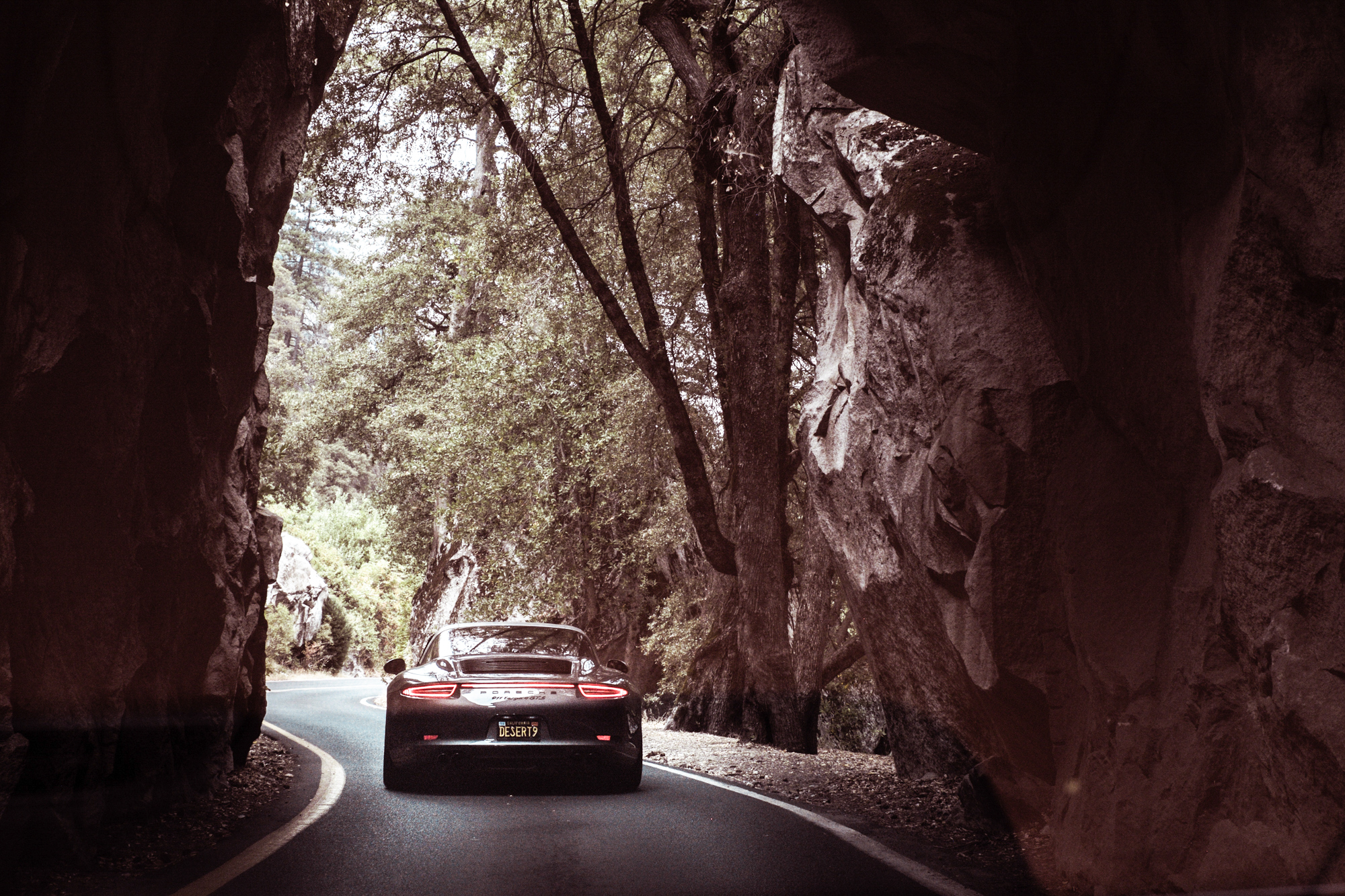 SA: Highest speed?
Dickie: I can't admit to this as I borrowed the car from Rocco, and he really wouldn't want to know.
Rocco: 55MPH, Mr. Officer!
SA: What's your earliest memory attending a car event?
Dickie: Driving to Le Mans with my father Victor Gauntlett aka the "saviour of Aston Martin" in 1989 when he had the Aston Martin team racing in the 24-hour race. I was seven years old, and we drove down from England in the Jaguar D-Type that had won that very race in 1957.
I never lived down the fact that I fell asleep at 145mph in one of the loudest open top cars ever made. But I guess the huge noise and heat just lulled me off to the land of nod.
SA: What was the most surprising auction item you saw this year?
Dickie: I was surprised to see the Aston Martin DBR1 for sale which made $24M. I have known the owner of the car since birth and I never believed he would sell it.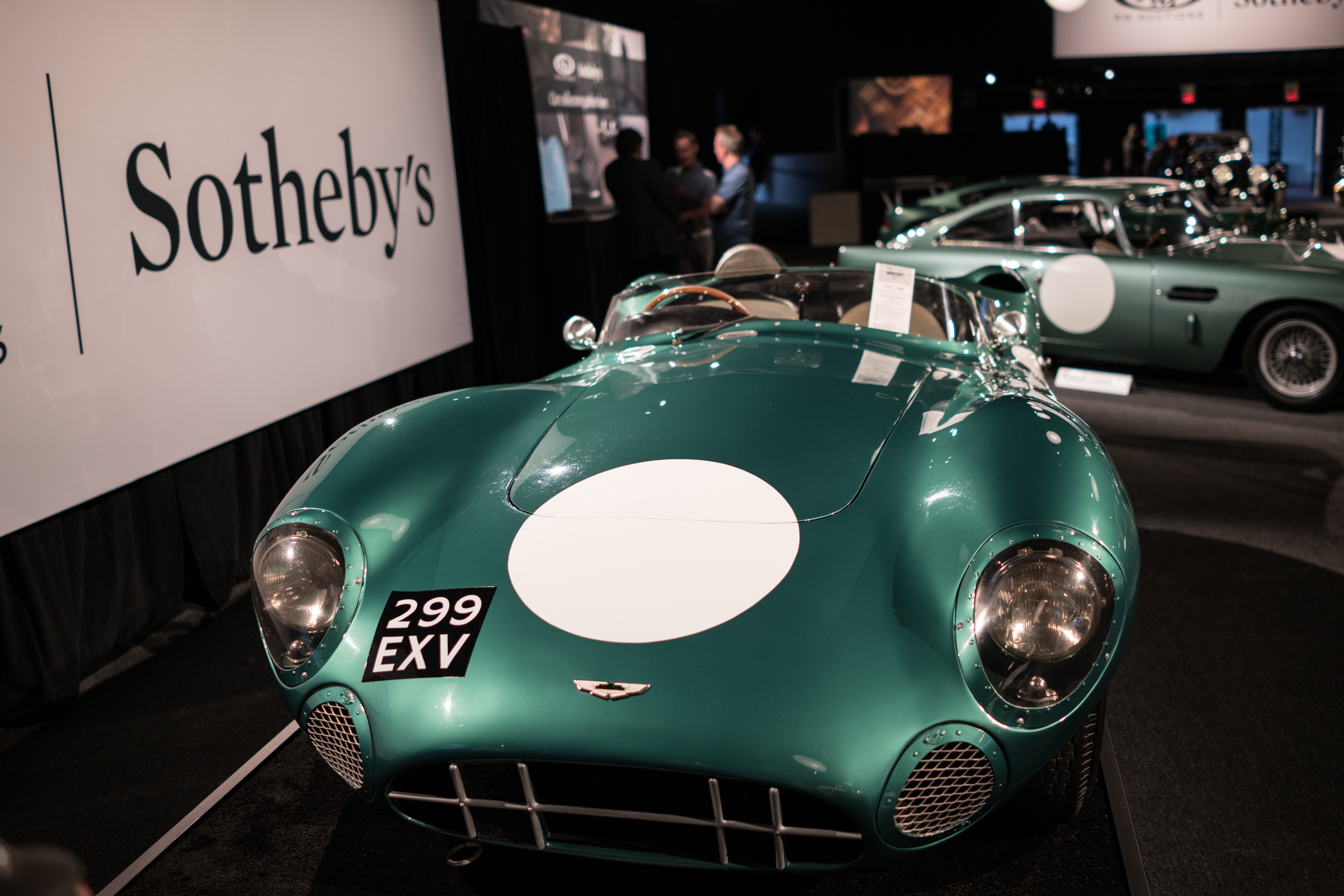 SA: What's your dream car that you don't currently have?
Dickie: The Bugatti Type 57 that was given by the French government to the Shah of Iran. It's currently on show in the Petersen Museum in LA, and is truly one of the most exquisite pieces of automotive art and engineering ever produced.
Rocco: A low-drag lightweight Jaguar E-Type.
SA: If Surf Air's Pilatus PC-12 was a car, what do you think it would be?
Dickie: No doubt in my mind that the Pilatus is the Range Rover of the skies. Go anywhere at a good speed in comfort without all the unnecessary bling so often found in modern jet interiors. It's a connoisseur's choice.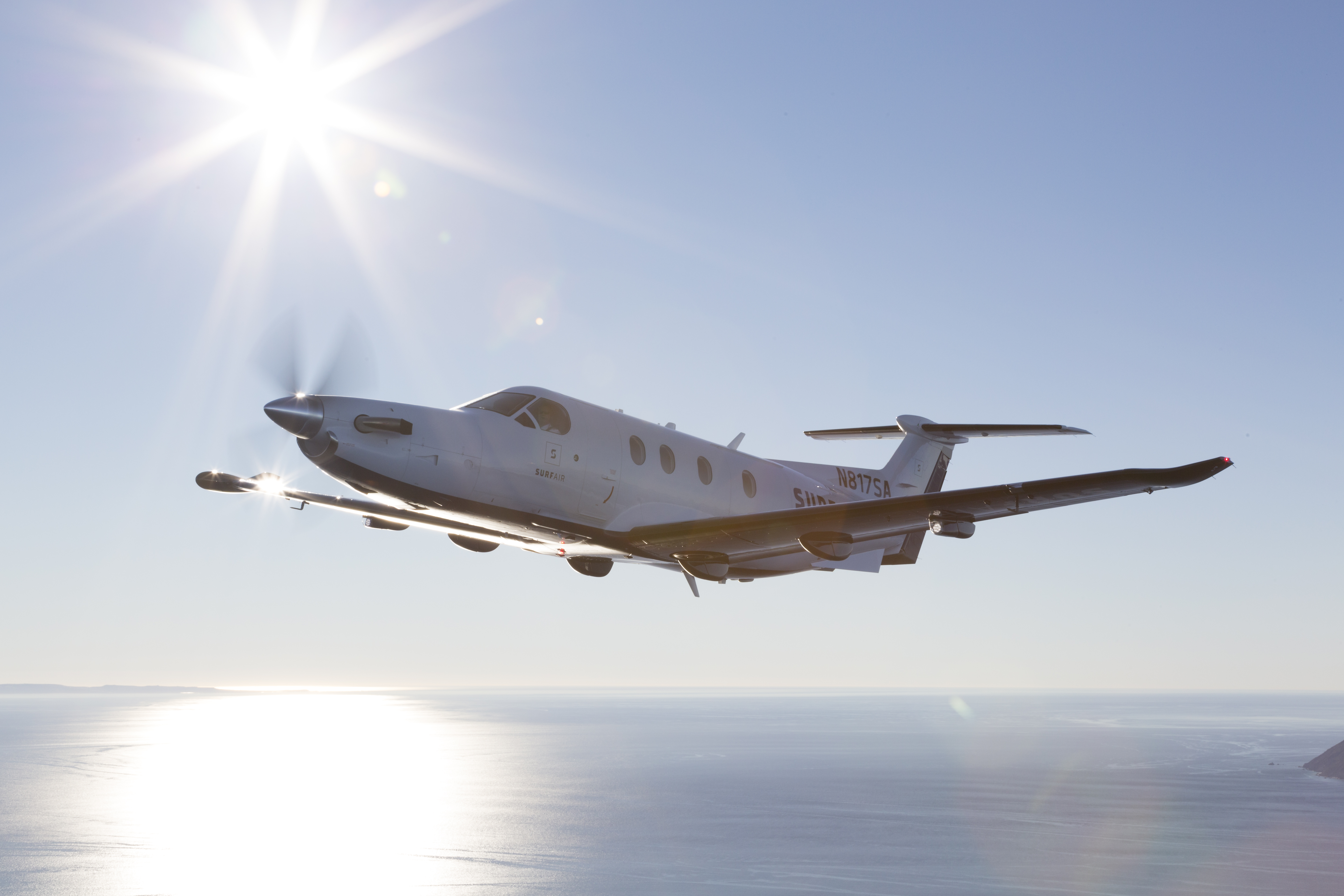 SA: Favorite car movie
Dickie: "School for Scoundrels" starring Terry Thomas. If you haven't seen it then please find it and watch it immediately, if not sooner.
If it's a car chase you need however, then look no further than "Ronin".