profile
Possibilities Series: Executive Coach Jennifer Musselman
Executive coach and Marriage & Family Therapist Jennifer Musselman joined Surf Air last December, and already she finds herself surrounded by like-minded flyers — and the type of people she works with everyday. Musselman left her role as a corporate brand executive at Viacom/MTV Networks and tech to pursue a Master's degree in Clinical Psychology and a Doctorate in Change Management & Leadership, and now she helps others navigate the choppy waters of high-performing, high-pressure jobs and lifestyles. In an era when we are always plugged in and given a plethora of options, the type of introspection and head-clearing space Musselman provides seems more crucial than ever.

"The biggest reason people come to me," says Musselman, "is not just because something major is happening in their lives, but because it's nice to have someone who doesn't have an agenda outside of your own well-being. It's nice to have someone just there for you!"

Here, she talks to Surf Air about how some business partners benefit from couple's therapy, how to avoid burnout, and why Surf Air complements her practice perfectly.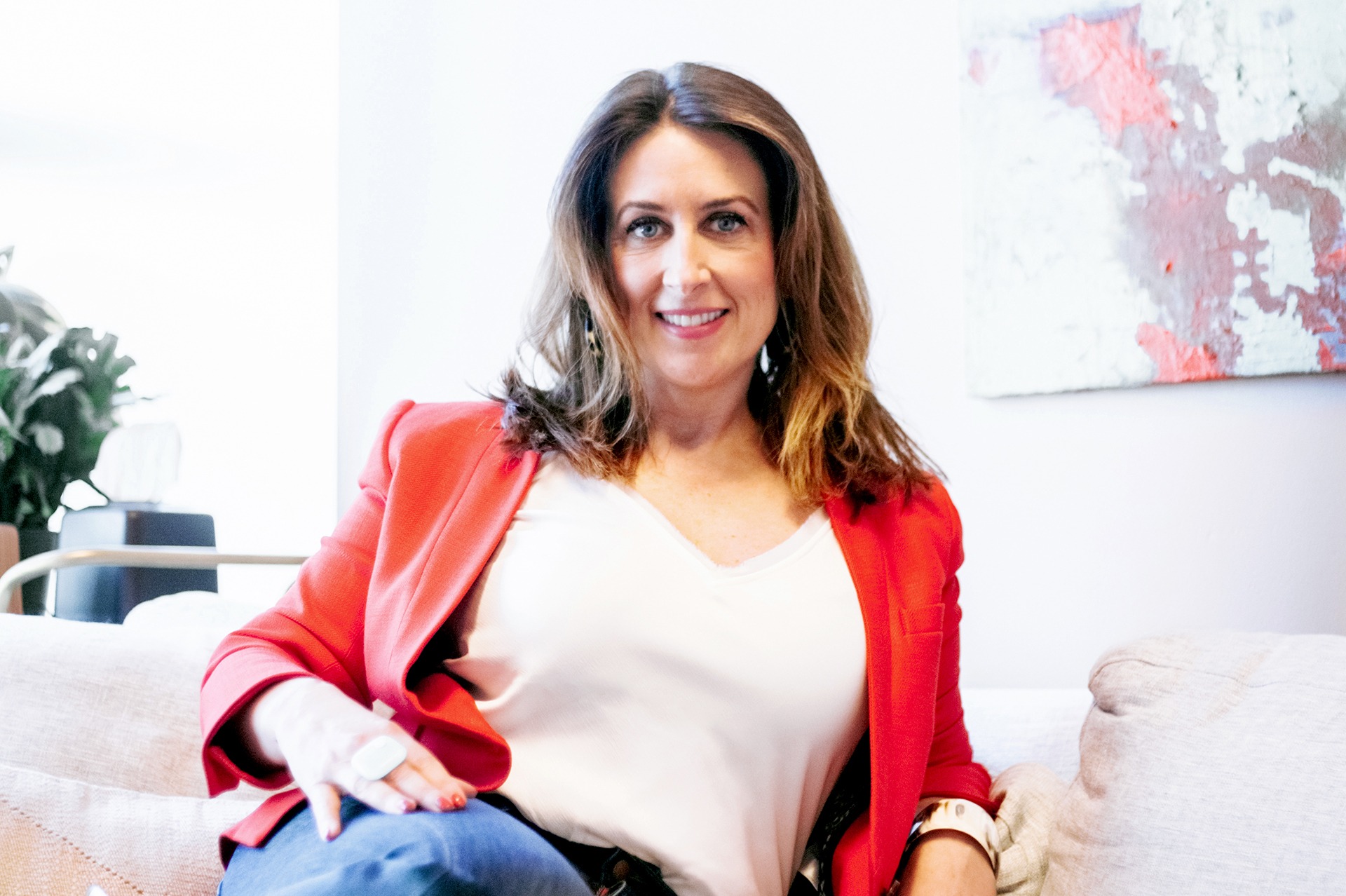 You have an interesting background of executive leadership and clinical psychology. Tell us about how this informs your approach to executive coaching. 
A lot of executive coaches come from an executive or sales background — I have that experience, as well my Doctorate in Change Management and Leadership in tow — but because I got my Masters in clinical psychology, I have the skill to cross those boundaries and work from a more whole person, whole life perspective…because our lives aren't bifurcated, even though we like to think so. 
If an executive or CEO or founder contacts me directly and we're doing more one-on-one work, then I get to work on supporting their vision for their business and more on their personal lives — including relationship vision. If I'm working for a business, I do psychological interventions with teams and work with founders or CEOs who may be disputing and have Founders' Sessions, which is essentially couple's therapy or family system's with some change management skill.
That seems essential to find an objective third party to work through some of those interpersonal work dynamics.
You have a space that's just about you, and you don't have to worry about taking care of or offending or affecting the other person's feelings. The space is just there to be introspective, challenged, to process what you're thinking or how you're feeling, and to help you come to your own insight. It's to develop new tools and new awareness, and to give you a place to go when you just need to be understood.
It's interesting how behaviors, whether at work or home, stem from the same place. Therapeutic practices, like couples' therapy, can really be applied in both settings.
Yeah, I think that's really how I got into it and what my brand differentiator is. Over the years, as a former executive for entertainment and tech, I recognized that people show up in the office and put their professional hats on, but a lot of how we behave is predetermined by what we were taught in our childhood, how to cope or how to deal.
It's called attachment theory and social styles; these are some of my core modalities. I use it in people's personal lives, how they react to stimuli. For instance, if someone has a complaint, how do they react? It also plays out in a professional setting too. A person's attachment style determines a lot of how someone leads or responds to a toxic workplace culture, how they respond to interpersonal issues at the office, and how they handle risk. It also indicates how you handle your relationships at home!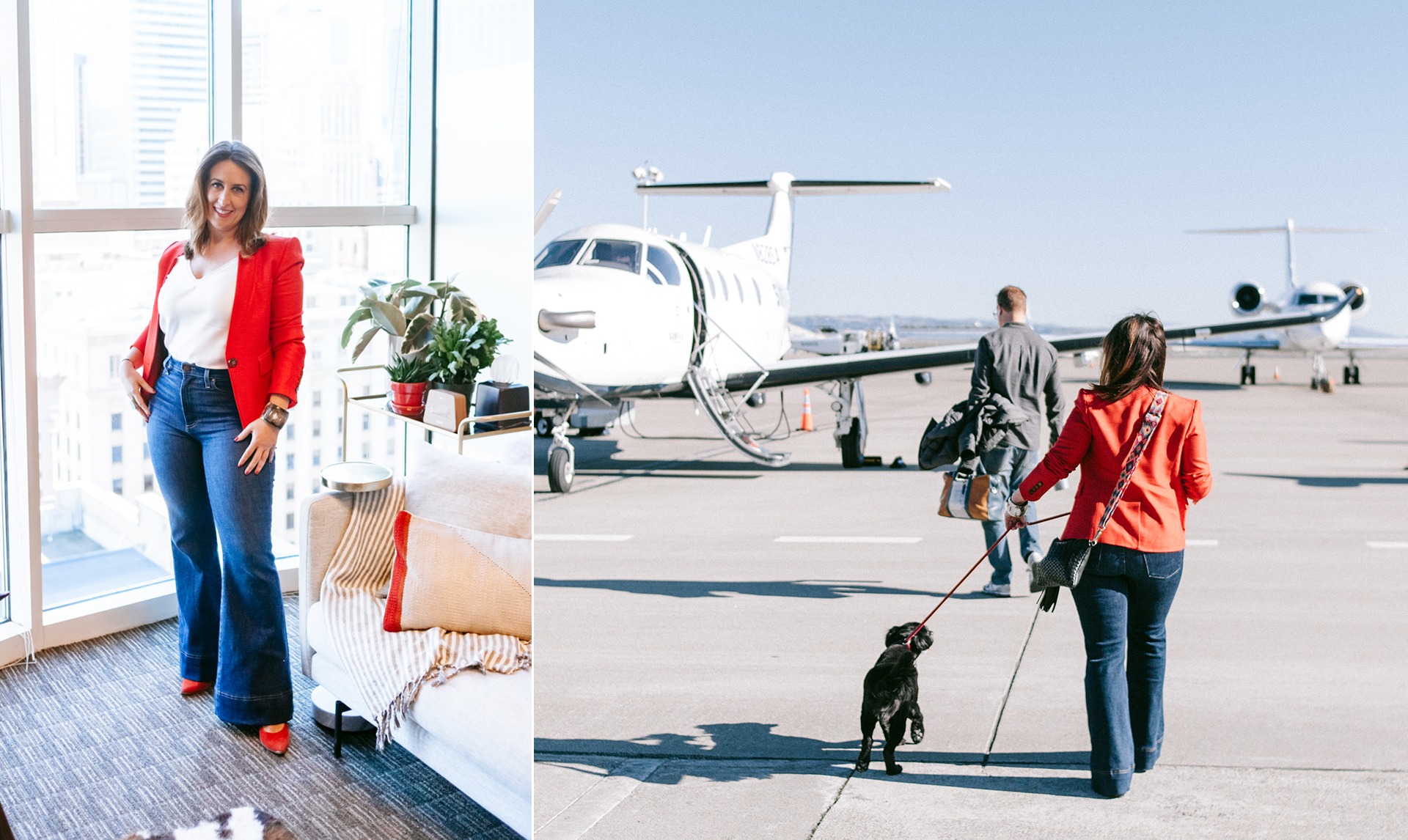 What are some common trends that you see or that you are helping people confront in today's always-on world?
I specialize in entrepreneurs and high-performing individuals, and with both, there's obviously a ton of stress. What I find frequently within this demographic is that they often have such high highs and low lows. It's almost as if they're on a constant roller coaster ride. Part of it is because they're paving their own way and the road map isn't set out for them. They don't have a lot of people to talk to or come to, which is where I come in. They can say things to me that they can't say to their board of directors and partners without fear of judgement or upsetting someone.
I also see a lot of existential crisis. A lot of people have built what they set out to build, met the mile markers if you will. They got married and have 2.5 kids and the big house in the Palisades or Palo Alto, and they've built their company and it's doing well and now they're bored. It's the 'Now What Syndrome'. What's interesting is not only am I finding that among the 40- and 50-year-olds, I'm finding it amongst 28-year-olds. The move-fast-break-things culture has made 28 the new 48. They've moved up quickly and reached the pinnacle of success at their company, and they're now experiencing the 'Now What' at a much earlier age.
What are some of the tactics you use when people come to you with these issues?
My interventions are of course personalized, but part of what I try to do is make it not scary. I help them discover what their next-level purpose is, finding that new adventure in their life, reconnecting with the things that maybe they found pleasure in but haven't since starting their business. I help them find play and purpose in all that they do and who they are.
For a lot of high-performers, burnout can be a real issue. What are some ways to help manage that? 
The micro moments of the every day will help them with burnout. I suggest finding that time in the day to turn everything off, even if it's for 20 minutes, and go outside and take a walk. No phones, no talking to employees or partners, just walking away and getting in tune with their bodies and themselves — clearing head space.
Scheduling out their life can also help. Let's say they go on vacation. It's hard to turn off the phone when it's your business. Instead of trying to juggle the load with family expectations, set up an agreement in advance. For example: I'm going to wake up every day from 8–10am and use those two hours to work, and then I'm going to shut it down for the rest of the day. Or I'll shut it down until 8pm at night and work for another hour. Set up those boundaries and negotiations in advance, both with your partners and your employees, before you go on vacation — and hold firm to them.
It's also about eating healthy and working out. Paying attention to what you're putting in to your body and making sure that when you do have your vices, whether it's a cocktail or two, that it's mindful use. Be mindful of what you're eating, because it sets the stage for your energy level and your attitude, which all goes into the type of leader or partner you show up to be that day.
Also, especially for entrepreneurs, learning to regulate our nervous system is key. There's always that up and down, second guessing in entrepreneurship, so developing the tool to surf the unsettling times is critical to long-term health and wealth.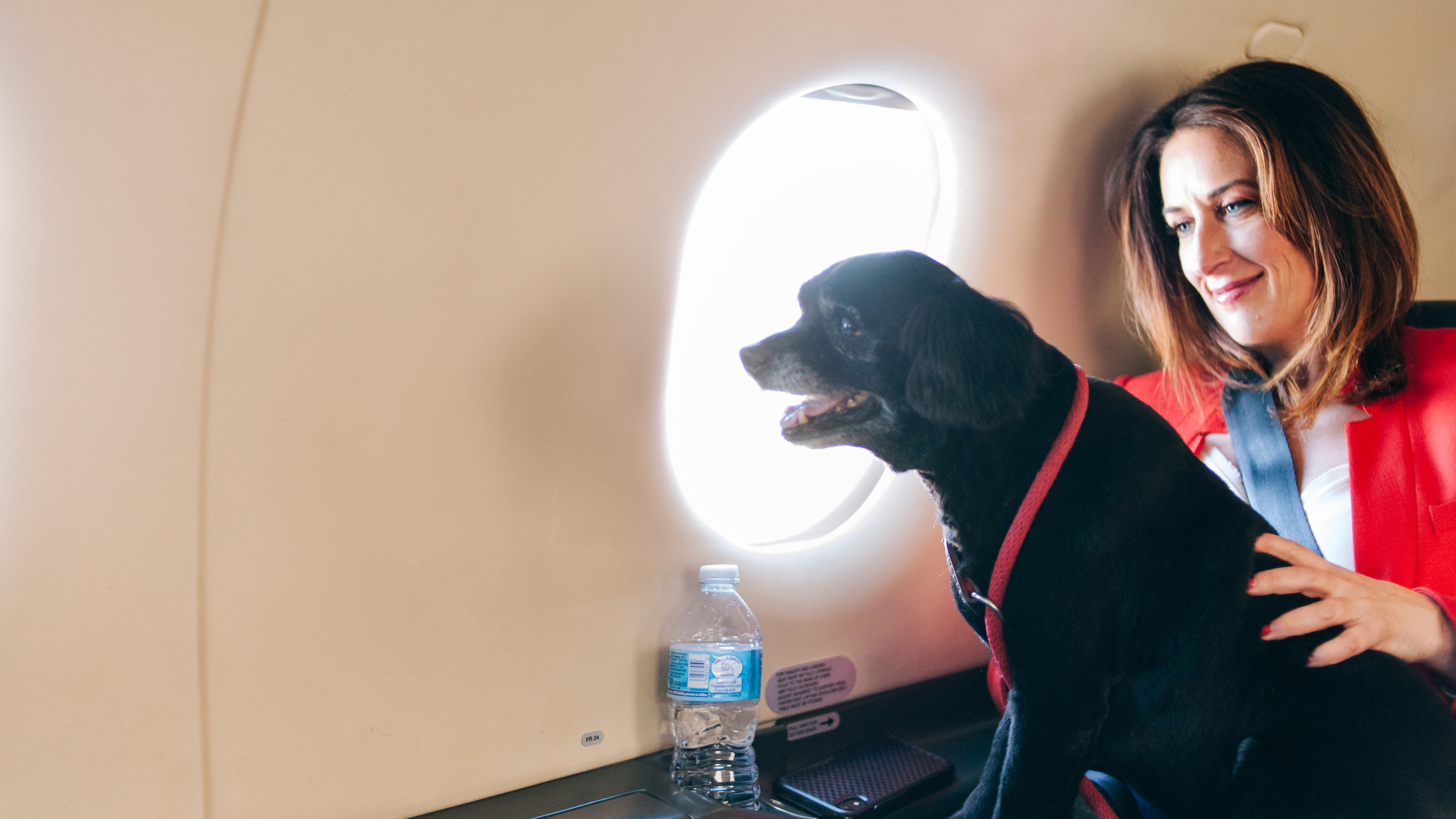 Speaking of clearing some head space, that's the perfect segue into Surf Air. We all know work travel can lead to major burnout, and we really try to help people by putting time back in their day.
While I think one of the selling points of Surf Air is giving you some of your time back, it also gives you convenience and allows you to let someone else take care of you. Surf Air provides a higher level of service where I feel taken care of. As busy executives, entrepreneurs, and leaders, we need someone who will take care of us and make our lives a little easier.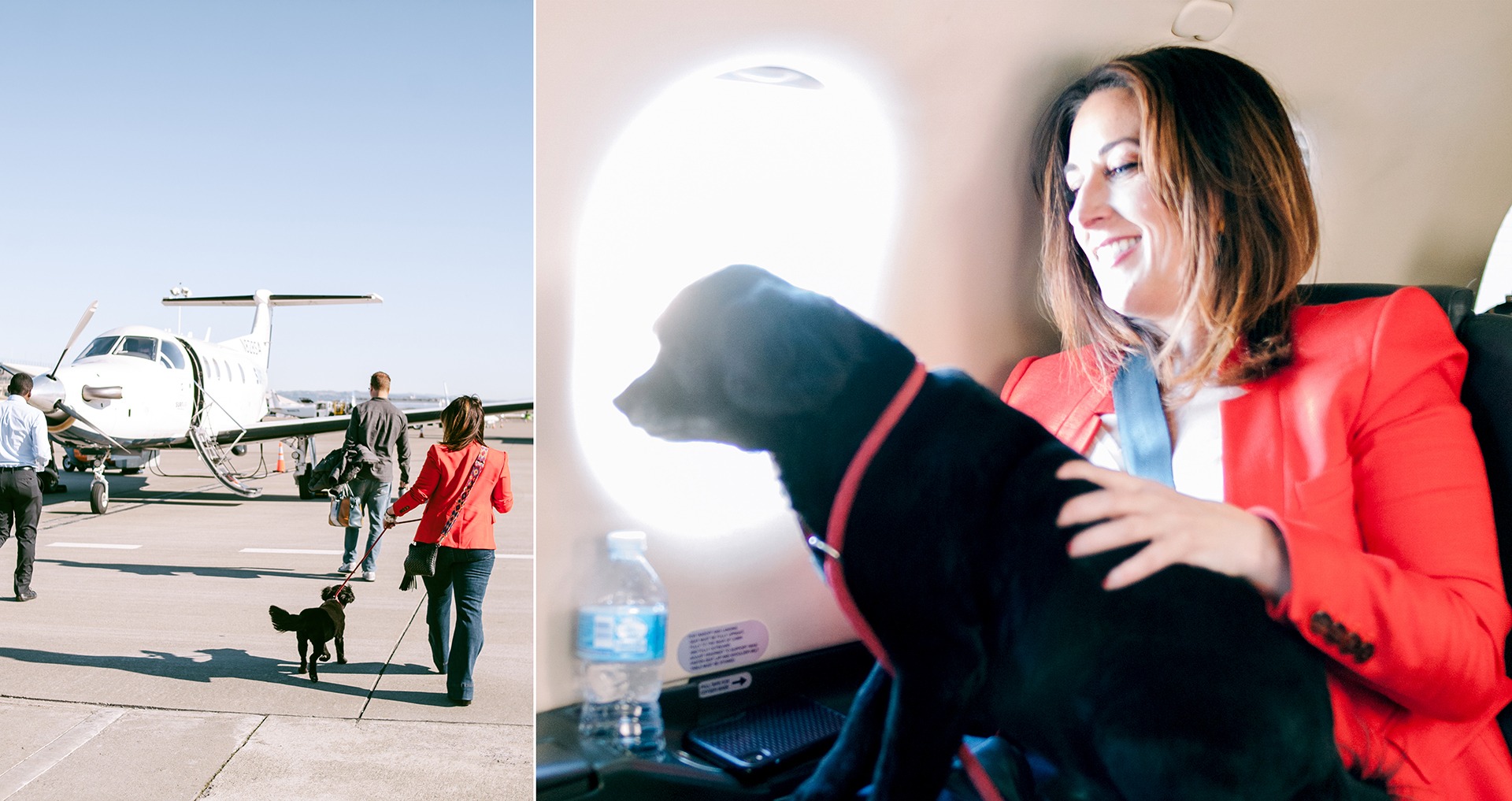 When did you become a Surf Air member?
In December.
Do you feel like it's meeting your expectations?
Oh yeah. I missed one of my flights because I was late and they found another flight for me on a commercial airline and I didn't have to do anything except give them my credit card.
I'm so spoiled now! When I have to fly commercial air, I don't look forward to the flight because it's going to be a hassle, a headache. It's going to be crammed full of people. It's just not the same experience.
I love that they know my name and they know my dog. When I had knee surgery, the Surf Air staff made sure I had the accommodations I needed. And when I flew my mom, they were extra gracious with her. It's a very seamless, personalized experience and it makes it hard to go back to regular flying.
What's something you always bring on your flight with you?
My dog. He's a 25-pound Spaniel mix rescue, Leo. He's my co-pilot.