the itinerary
Palm Springs Picks from Joshua Katz
To prepare for our recent Palm Springs launch, our VP of Partnerships and Events, Louise O'Riordan interviewed Surf Air Member and man-about-town Joshua Katz to get his desert travel recommendations. When he's not flying Surf Air, Joshua is the Creative Director of Proper Hospitality, a hotel management company that currently operates the Avalon Hotels in Beverly Hills and Palm Springs and is opening its eponymously-named Proper Hotels in Hollywood, Downtown Los Angeles, San Francisco, and Austin within the next few years.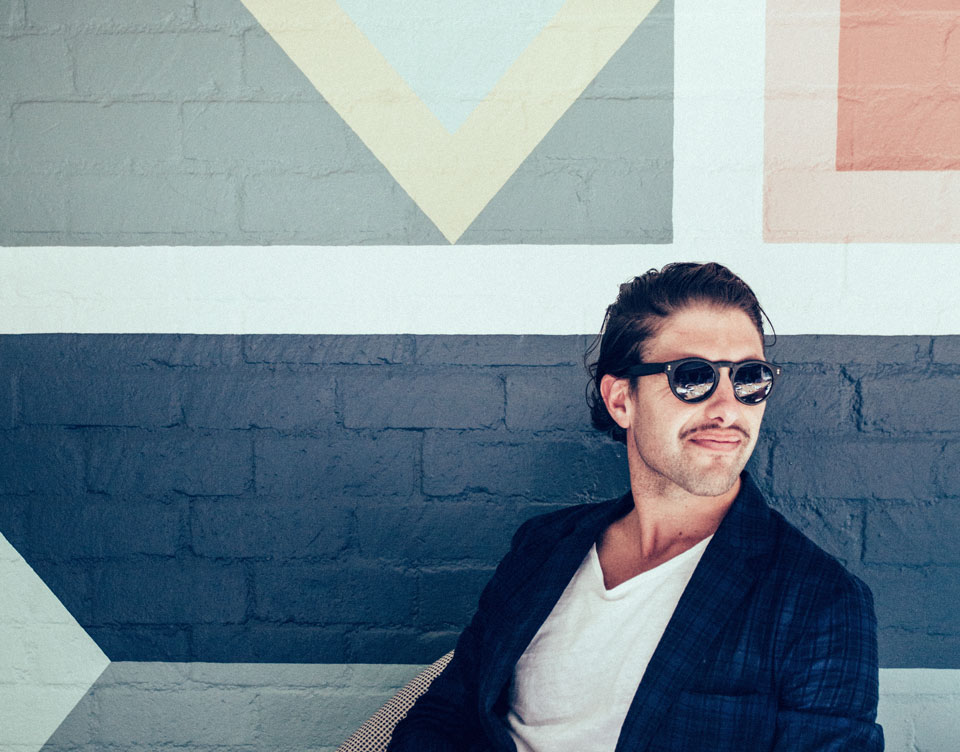 First, how do you use your Surf Air membership?
I am lucky enough to split my time between Los Angeles, San Francisco and Palm Springs. So, like a lot of Members I meet on the plane, I use Surf Air to commute back and forth to work each week. And now, with the launch of the Palm Springs route, I have all my bases covered. Sometimes, if I am feeling crazy, I will hop one of the flights to Napa or Truckee.
What are your favorite places to visit in Palm Springs?
No place is more quintessentially old-school Palm Springs than Melvyn's. It's two doors down from the Avalon Palm Springs and if I am in town, you can generally find me at the bar around closing time—which is later than you might expect. The crowd is mostly made up of regulars who range in age and background but share a passion for strong drinks, piano jazz, and dirty dancing. Here you'll see local crooners sharing night caps with sexily dressed octogenarian dates. You may also see a group of eight divorcees who are each eight Chablis deep. And on Friday and Saturday nights, you'll find a mix of bachelorette parties, wedding after-parties, Midwestern tourists, Hollywood-types, local industry folk, and of course, couples in love. Piano Man really knows how to set the mood. If Randy is bartending, ask him to show you some magic. But don't let him steal your watch!
Where do you prefer to dine?
I might be a bit biased but I love the new restaurant at our hotel, Chi Chi at the Avalon. We developed it in partnership with Tara Lazar and her group F10 Creative. The food is healthy, fresh and delicious—a good blend of California freshness and Latin American flavor. If I'm eating off the Avalon property, I'll head to Cheeky's for their world class breakfast. If I'm looking for a late lunch, I like to go to Birba for their wood fire pizzas and live music. The recently reimagined Mr. Lyons has the most amazing steak dinner. It's the perfect blend of old and new Palm Springs. Watch out for the opening of Seymore's—a new speakeasy named after Tara's father that will be connected to Mr. Lyons. She really is one of the most impressive and cool people I have ever met and I can't say enough good things about the restaurants, the food, and the people that she has brought together.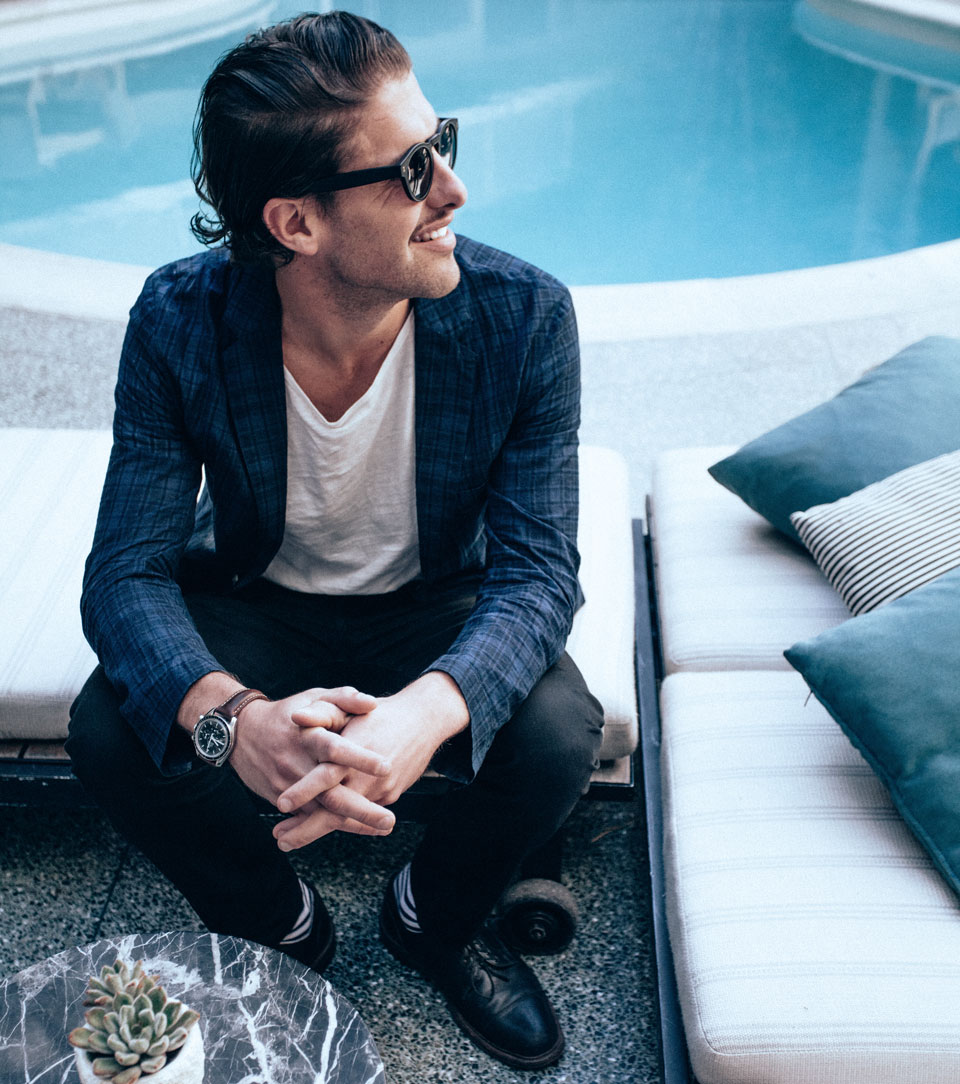 "
My rule of thumb is that unless it's over 110 degrees, stay out of the gym. Palm Springs is an amazing place to exercise outside.
"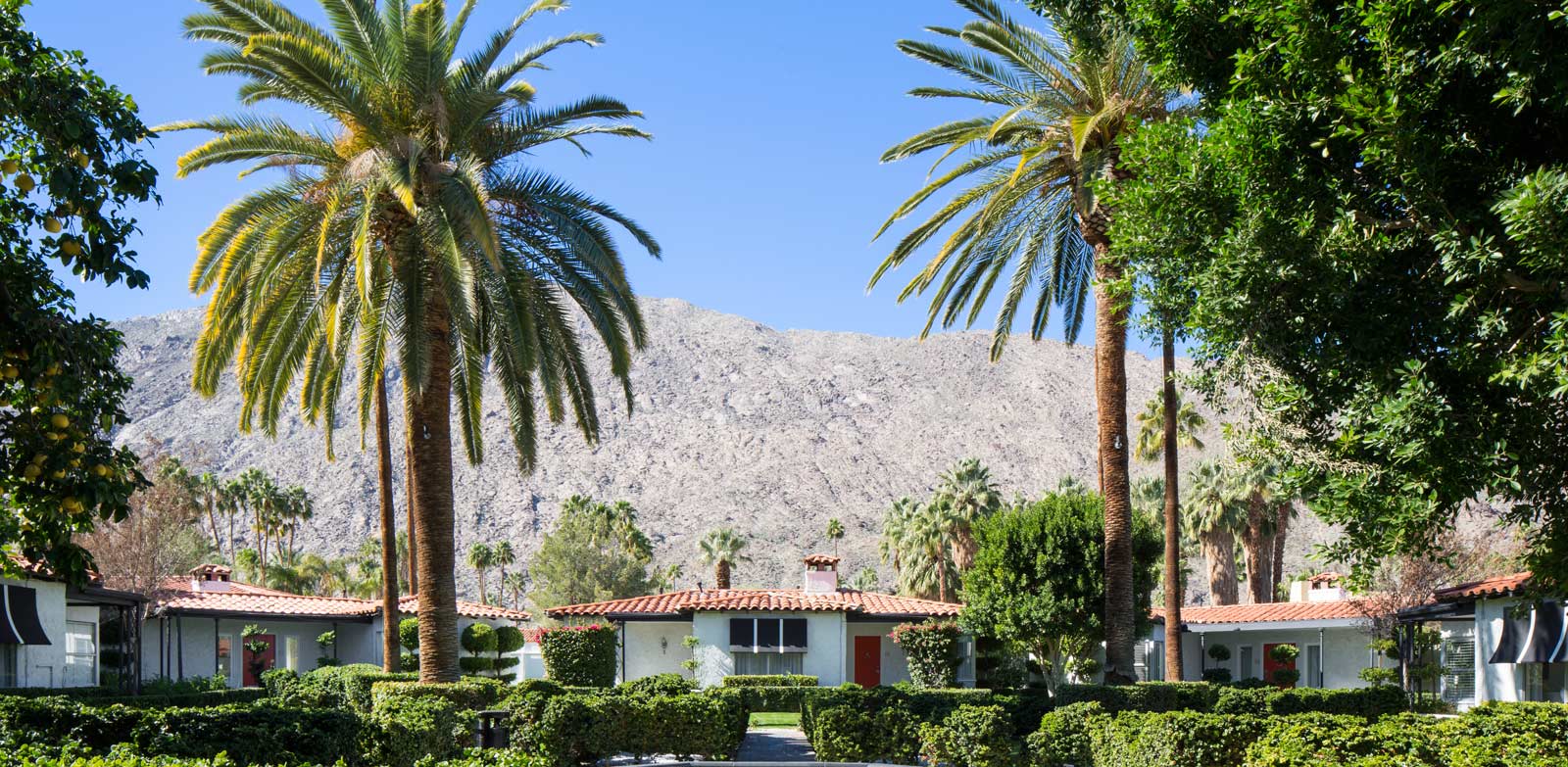 How do you exercise in Palm Springs?
My rule of thumb is that unless it's over 110 degrees, stay out of the gym. Palm Springs is an amazing place to exercise outside. Our hotel has a fleet of Sole bikes that I like to take out around town. It's a great way to creep around the modernist gems in the surrounding area and a nice alternative to driving if you are hopping around to bars or restaurants at night. I also like to get my heart rate up during intense bouts of chicken fighting and Marco Polo in the Avalon pools. If I am feeling like something a bit more holistic, I do yoga and meditation on Saturdays and Sundays (free and open to the public at the Avalon) or I hop over to Pilates Plus and stretch it out with Ron. My favorite thing to do, however, is run. I have a simple route that never gets old. I walk out the back of the Hotel and head straight for the San Jacinto mountains. There is a trail at the base of the mountain and I run as fast as I can, as far as I can, up that trail until I can't run anymore. I do 5 pushups, applaud myself for the effort, and then run back down.
Any outdoor activities you'd like to recommend?
The Palm Springs Aerial Tramway is breathtaking. It takes you from the valley floor to thousands of feet into the mountains in a matter of minutes, where you'll see the topography and ecosystems change immediately. There's a restaurant at the summit, and at the right time of year you'll even see snow. Just don't stare at the floor for too long during your ascent. We've also got a pretty amazing natural spa at the Avalon that I have to talk about. I know a spa isn't normally considered a "nature activity" but we've created a menu that draws on the rhythms of the desert and the patterns of nature. All the ingredients we use are made from scratch, by hand, according to planetary alignment. Many of our massages, facials and scrubs pay tribute to the sun, moon, and the stars. For example, our Moon Phase rituals are developed according to the waxing or waning moon.
What are your preferred shopping destinations?
The Uptown Design District has some amazing shops filled with midcentury home goods, fashion, art, etc. Do yourself a favor and just stroll around there—you'll find anything you're looking for. If you're looking for vintage shopping outside of the stores, take a Sunday to visit some of the estate sales around Palm Springs. If you happen to find an estate owner in your size, you can buy into an entire lifestyle of formal wear, casual wear, and whatever else you might want.
Where do you go to cool down?
My favorite pool (that's not at the Avalon) is the Ace Pool on a Saturday afternoon. It's a good mix of families, tattooed and pierced hipsters, and anyone else that needs to crawl into a pool on a Saturday. Watch out for Ace Hotel's Swim Club regular, Ben Balvanz.