news
Belstaff to outfit Surf Air pilots in Europe
We're happy to announce our latest collaboration with modern British heritage brand Belstaff. Belstaff will be outfitting Surf Air Europe's pilots in its iconic wax cotton four-pocket jacket – the Roadmaster – in Surf Air blue.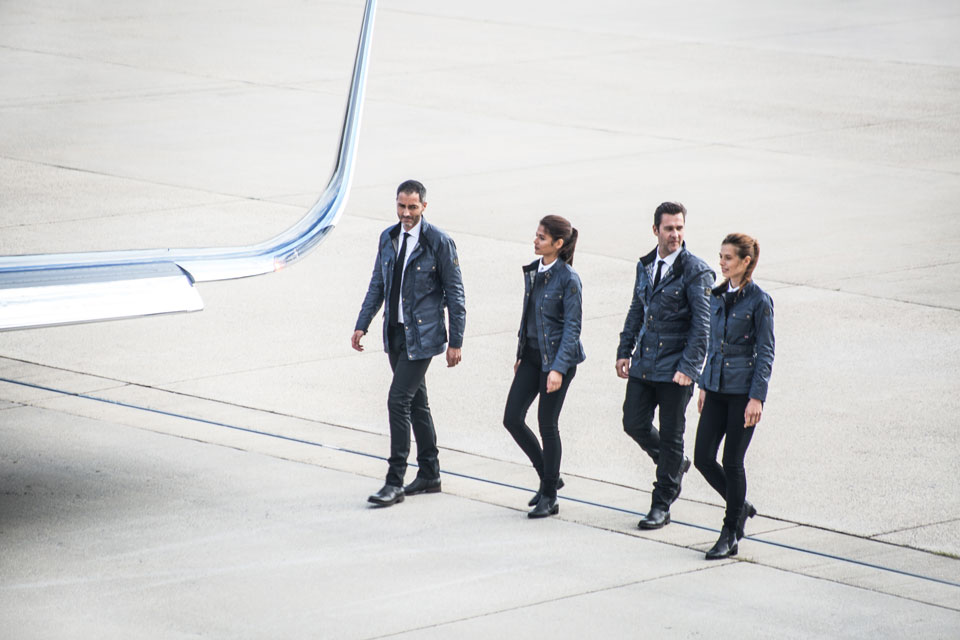 As we prepare to launch in Europe in 2017, we took a closer look at  some of the challenges pilots face in their everyday workload and decided to team up with Belstaff to keep the pilots comfortable and in great shape as they go about their duties.
"Belstaff has always been about protecting restless spirits to venture free. Through our partnership with Surf Air, we hope to express Belstaff's core values of daring, aviation, adventure, and facing into the wind. We are a challenger brand so it seems natural and fitting that we should partner up with Surf Air, a venture shaking up the current system of air travel. Belstaff are proud to dress the Surf Air pilots," said Gavin Haig, CEO of Belstaff.
Belstaff's history in aviation ranges from dressing the earliest aviators Amelia Earhart and Amy Johnson in the 20s and 30s, to modern day pioneering pilot Tracey Curtis-Taylor and the Bremont Horsemen (the world's only P-51 Mustang formation aerobatic team). The Belstaff pilot jackets highlight the contemporary lifestyle influenced by the company's rich 92-year history, incorporating Surf Air's affinity for innovation.