surf air approved
7 Transformative California Airbnbs for Your Next Escape
With our new Escapes Membership, there's really no reason to stay put for the weekend. And even if Surf Air's quick and easy flights to places like Palm Springs, Santa Barbara, and Napa weren't enough, consider all the places to stay when you get there. Thanks, of course, to Airbnb. We dug up some of the most unique, off-the-grid, and weekend-worthy Airbnb rentals in California, all available in Surf Air destination cities—solidifying, once again, that it's high time to get out there and see what this state has to offer.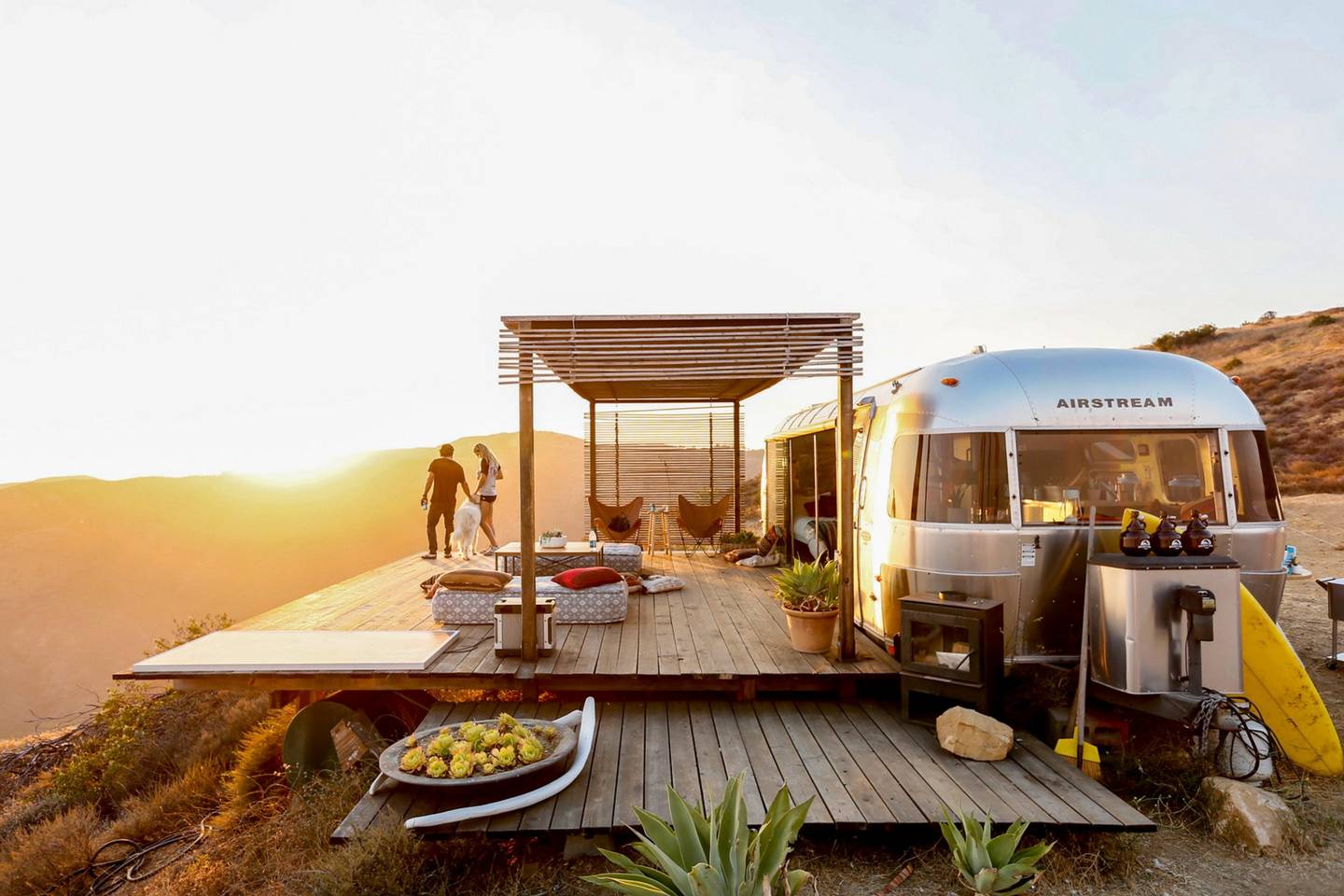 Malibu Dream Airstream, Malibu
Travel is all about stepping out of your comfort zone, in one form or another. And this "nature-loving Malibu designer's" Airstream takes its guests completely off the grid (GPS won't even find it). Surrounded by acre upon acre of untouched wildlife, the Malibu Dream offers a refreshingly stripped back way to relax by the ocean. The views, the hikes at Sandstone Peak, and—thanks to the lack of light pollution—stargazing after dark. Now, this is what we mean when we say Escape.  
Sleeps: 3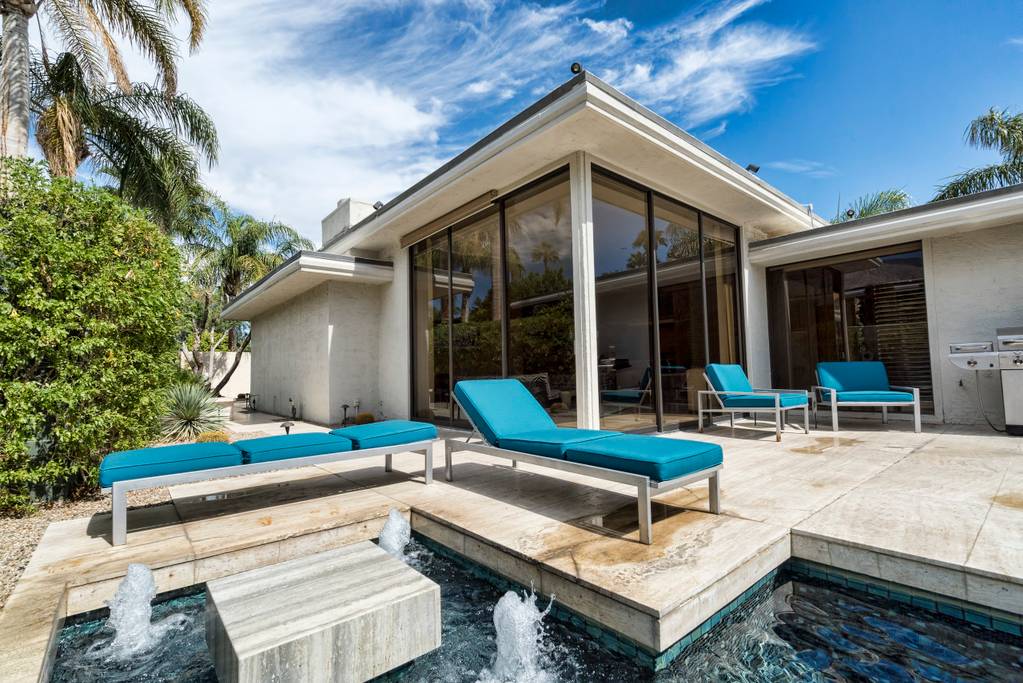 Located at the historic Palm Springs Racquet Club, this mid-century masterpiece sets the scene for the most memorable of weekend getaways. The 2,400 square-foot home was featured in the 1975 issue of Architectural Digest, and toured by the Smithsonian and LA Moca. The design will make you drool, but waking up to those floor-to-ceiling windows and taking a swim? You can thank us later.
Sleeps: 6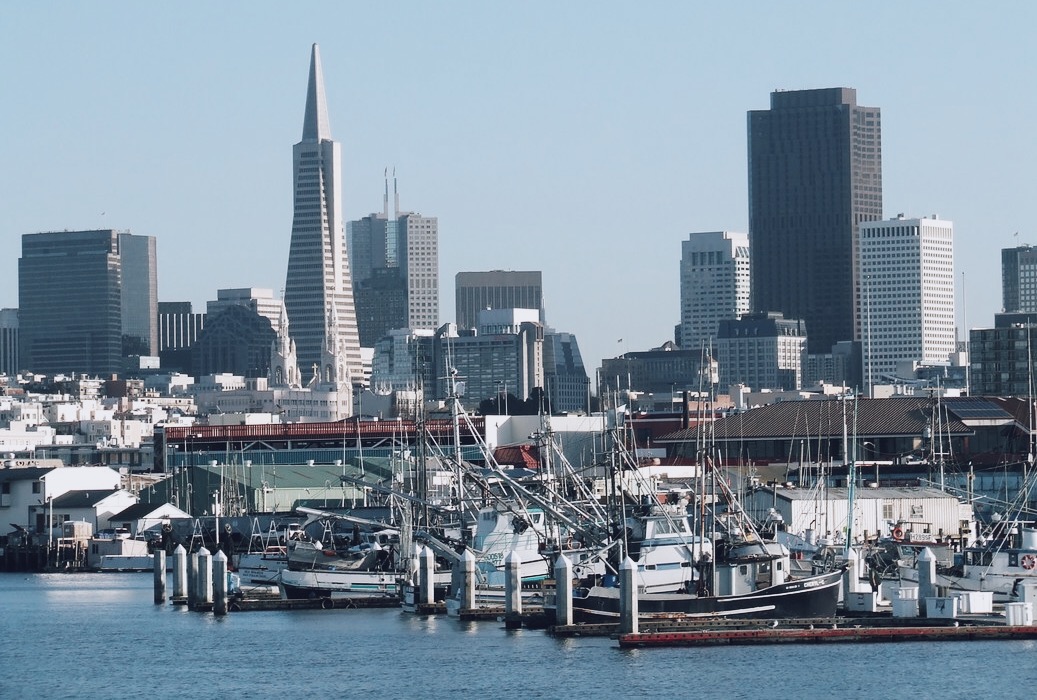 Always dreamed of living your days and nights out on the open waters? Be the captain of your own ship, if just for the weekend. Cozy up on the deck of this 30-foot sailboat parked in downtown San Francisco's marina. It's located around Mission Bay, near the Dog Patch and AT&T Park. Explore the nearby city before letting the Bay waters rock you to sleep.
Sleeps: 2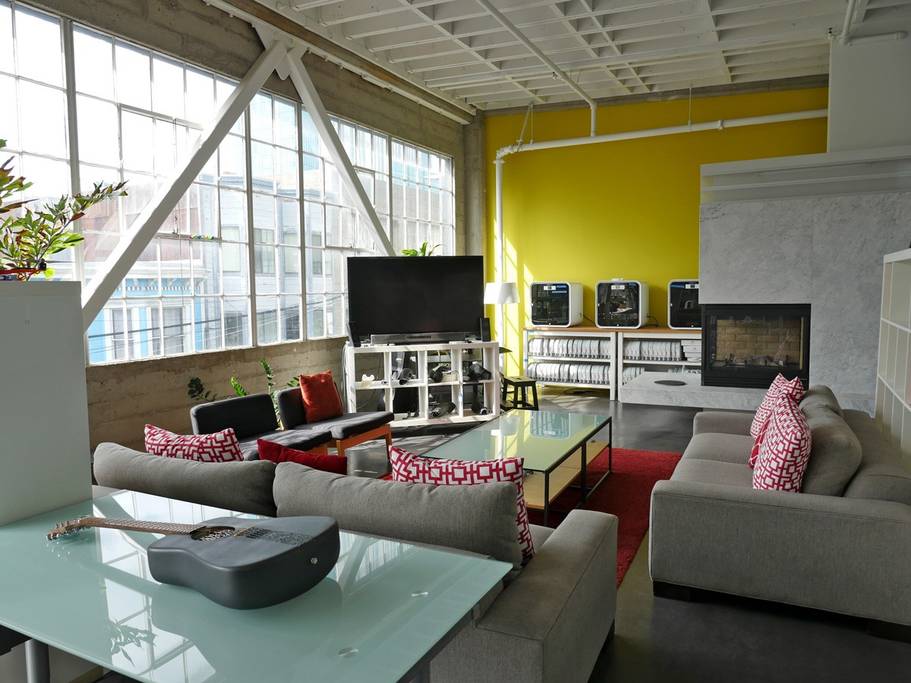 The Tehama Grasshopper, San Francisco
Or if you'd rather channel your inner (really successful) artist, spend the weekend overlooking San Francisco's SOMA district in this incredible urban revival. Architects at Fougeron breathed new life into the formerly concrete warehouse. It's now an airy domed penthouse with huge windows and skylights, filled with natural light and brand-new everything. The space is perfect for a group weekend, an incredible dinner party, or even a night alone to contemplate Picasso's Guernica.
Sleeps: 6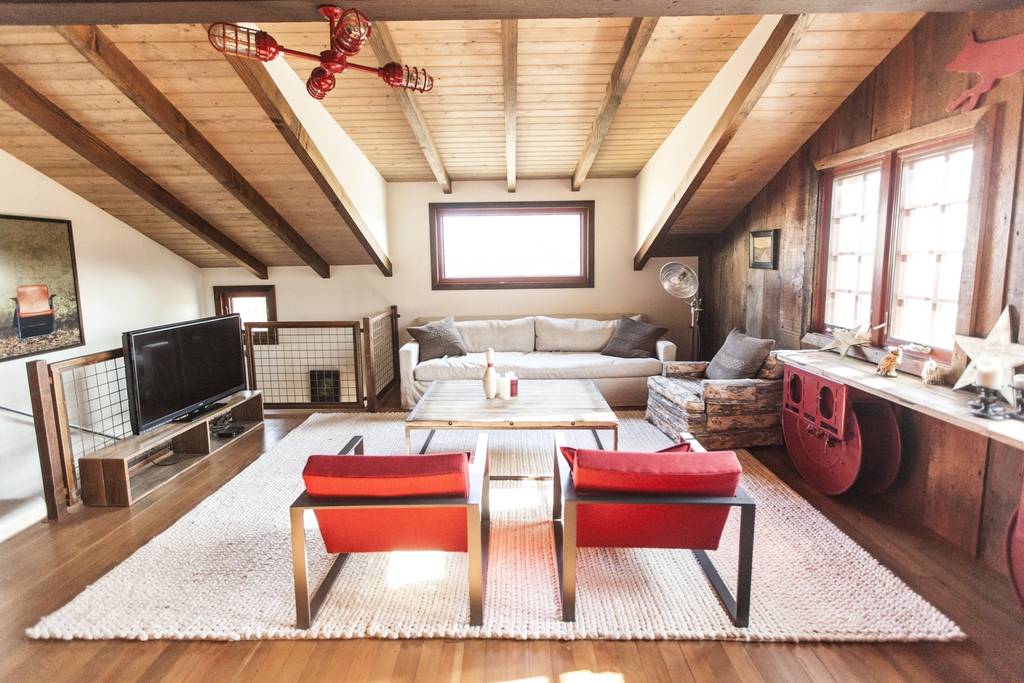 Napa Vineyard Compound, Napa Valley
Ideal for group or family vacations, here you'll have room for everyone in your squad. The property comes with farmhouse, barn, and guest cottage. And the vineyard (yes, you're on a vineyard!) is just five miles from Yountville and downtown Napa, and includes a pool, spa, and wine tasting room, as well as a thriving vegetable garden. Create your very own farm-to-table meal for you and your guests while gazing at hot air balloons in the distance.
Sleeps: 14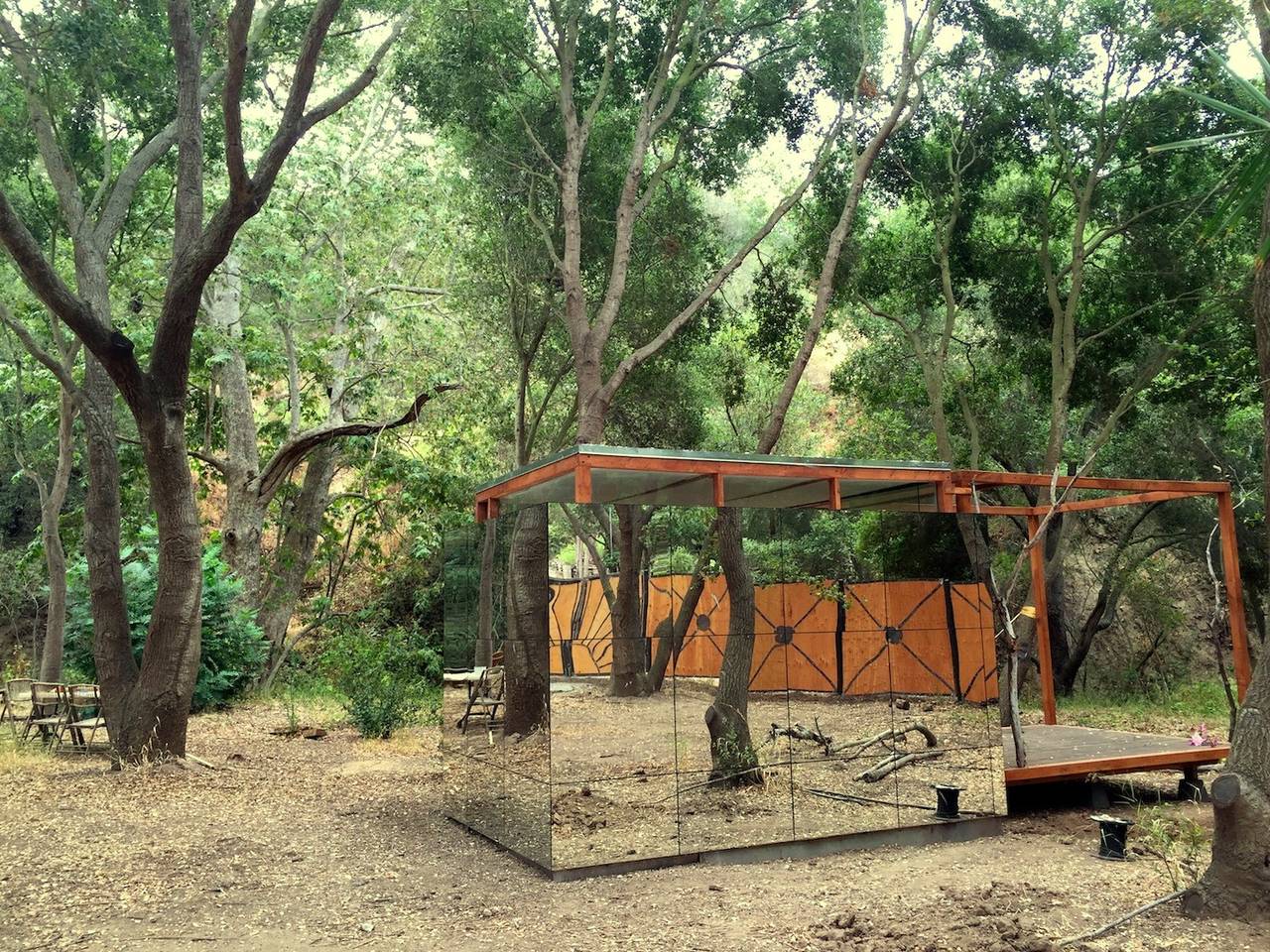 Dreamy Glass Cottage, Santa Barbara
The next best thing to sleeping outdoors comes in the form of a glass-encased house in the woods. The intimate cottage for two resides on three acres of quiet, nature-rich land—perfect for the minimalist (or the maximalist who needs a break). It's all about looking outward onto the beautiful grounds. On those grounds, you'll find a hot tub, pool, and an outdoor shower and bathhouse. Relax on the premises or if you miss civilization already, it's only a short walk to the beach or downtown.
Sleeps: 2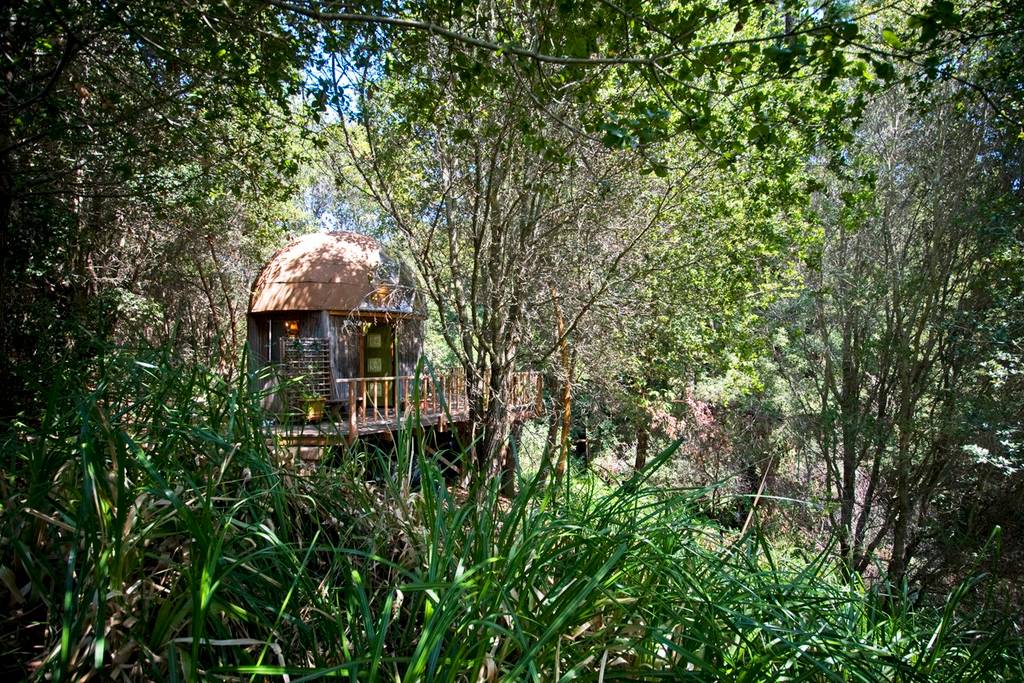 Okay, this isn't exactly in a Surf Air destination city, but considering how amazing it is, we figure it's worth the hour-long drive from San Jose to check it out.
You can move in to a geodesic dome house, surrounded by 10 acres of open land and an influx of nature: hummingbirds, Redwood groves, baby goats, and optimal paths to the beach. On a clear night, you can actually catch the Milky Way from the front deck. It's also just a quick drive to Seaside State Beach and the Santa Cruz Boardwalk.
Sleeps: 3
Images courtesy of Airbnb