news
We're excited to introduce the next generation of the Surf Air experience.

Available now on Indiegogo.
Once a membership club targeted only to a niche group of frequent business commuters, Surf Air Express opens up the route network on an affordable per-seat basis with prices that compete with business and last-minute economy. Finally, travelers who don't want to commit to a monthly membership can still enjoy the freedom and flexibility of flying with us. We can't wait to welcome you aboard!

Surf Air Express eliminates the monthly subscription fee of our flagship All-You-Can-Fly Membership and unlocks all routes for purchase on a per seat basis. This next evolution of Surf Air will solve the problem of hectic air travel for additional busy fliers and weekend escapists.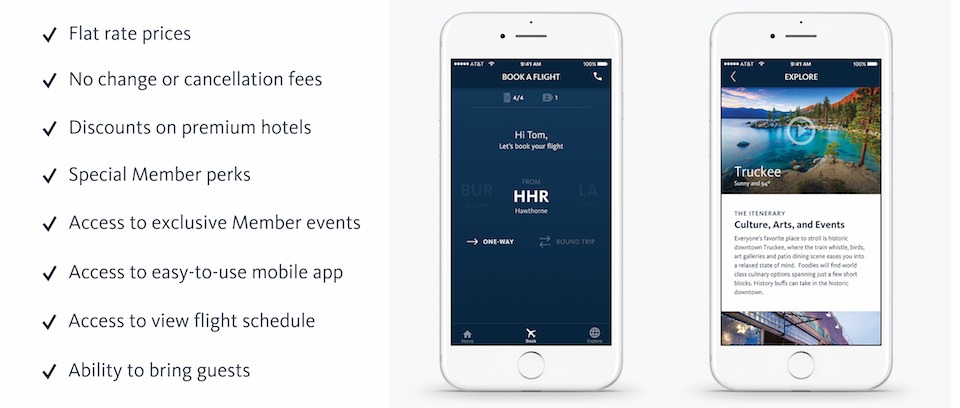 For an annual membership fee of $2,500 (discounted or waived as part of the Indiegogo perks, find out more here), you'll lock in preferentially priced flat rate flights for $445 one-way, every time you fly.
Surf Air flights will also soon be available across online travel booking websites for anyone to enjoy the same great time-savings and hassle-free experience. Without the Express Membership, flight prices are variable, subject to demand, and only accessible via online booking websites.