profile
New Series: (Not) Business As Usual
As we've all had to learn a new way to go about our lives and work, we wanted to use our platform to highlight some incredible members and the community surrounding Surf Air during this time when we all need a little extra love and encouragement. Our newest series "(Not) Business As Usual" spotlights the people and places around Surf Air that are adapting to a new way of doing what they love.
Spencer Falls, The Unlikely Florist
We think it's safe to say we've all been spending more time at home these days. Lucky for us, we have our friend, The Unlikely Florist (aka Spencer), to help us make our new offices (re: homes) a little more lovely.
This edition of (Not) Business As Usual, we've got a couple of tips to spruce up the place. You can read more about Spencer's amazing story here.
From The Unlikely Florist himself, "We've been busy spreading love via flowers from quarantiner to quarantiner. We've also spent this time listening to the new sounds and rhythms of our community, finding time to look at our day to day and figure out how we can best continue to contribute what we love to our city. This means we have some really fun new things to come."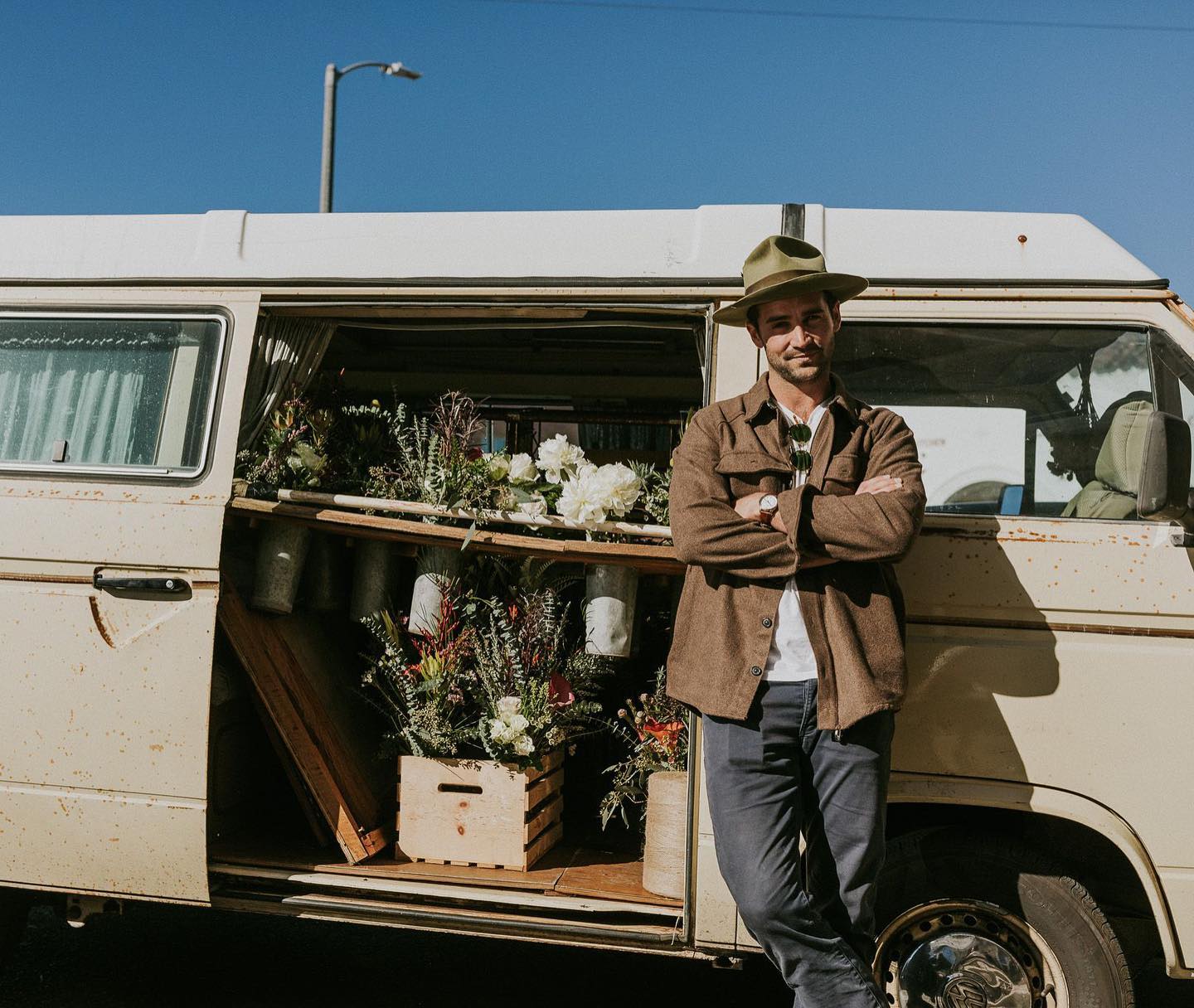 A few quarantine friendly tips from Spencer for our members:
1. Forage from the backyard, you'd be surprised how many beautiful things there are to arrange with right at our fingertips.
2. Cut your stems on a diagonal to allow for more surface area for the flowers to take in water.
3. Keep the leaves and foliage out of the water, when the leaves are resting in water, they decompose and make the water dirty, which makes your arrangement's lifespan shorter.
4. Act like you're painting a picture, create a blank canvas by adding greens to your vase first and building a frame for your statement flowers to really pop.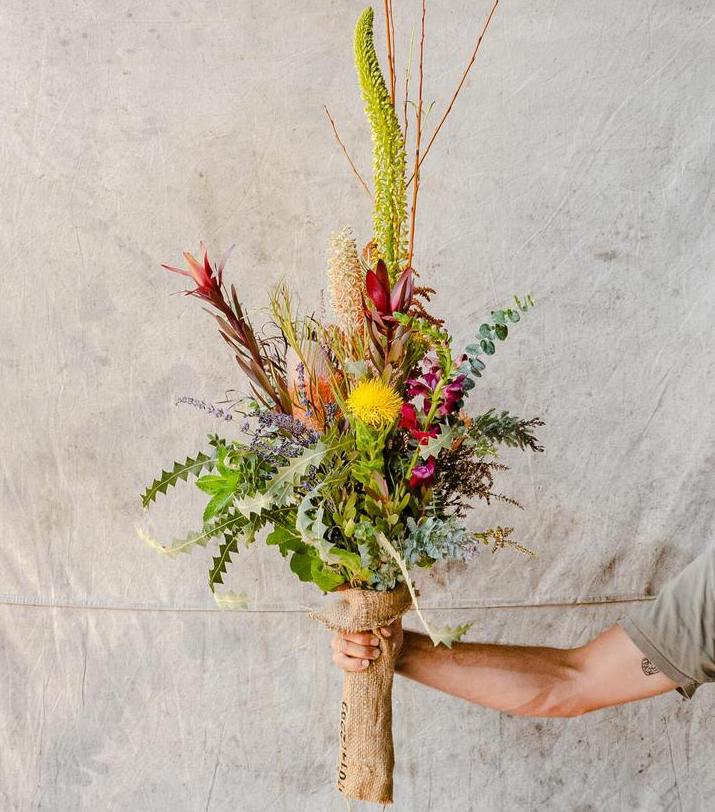 And the best part? If you're reading this, you can enjoy 10% off on the online story when you use code SURF at checkout.
theunlikelyflorist.com
Enjoy, and stay safe (now, with more flowers).
Sam Cooper, Great White
We promise it won't bite.
Sam Cooper, Founder of Great White in Venice Beach, has continued to serve the Los Angeles community with pick up and delivery options from their mouth-watering menu of healthy treats, inspired by Australian fare with a California flare. We're partial to the Blue Smoothie Bowl, because, well, we like blue.
They've also provided free meals to healthcare workers at Cedars-Sinai Medical Center in Los Angeles from the start of the stay at home order.
Read on to learn more about what Great White is doing for the community, and get ready to fire up your PostMates or Uber Eats app — you might get hungry.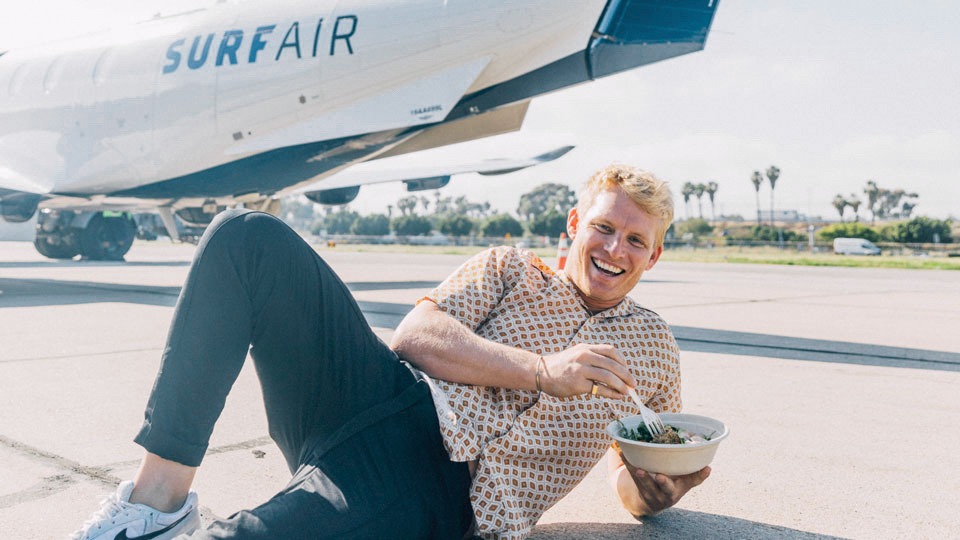 "
Great White has managed to remain open throughout the Covid Lockdown period, providing not only jobs for our staff but healthy delicious meals to our local community. Since the lockdown, our little restaurant has provided over 500 meals to first responders throughout Los angeles in collaboration with Frontline Foods.
"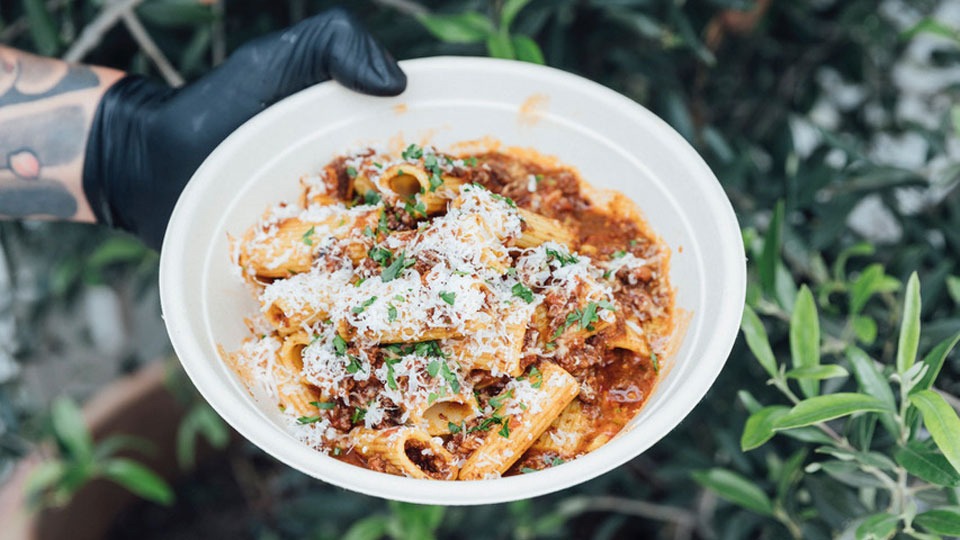 It's companies like Great White who go above, beyond, adapt, and push their limits to further the greater good that have put the power of connection in the spotlight. We're inspired by and thankful to Sam and his team for doing their part, and doing it delectably. Join in & find a way to help here: https://www.frontlinefoods.org.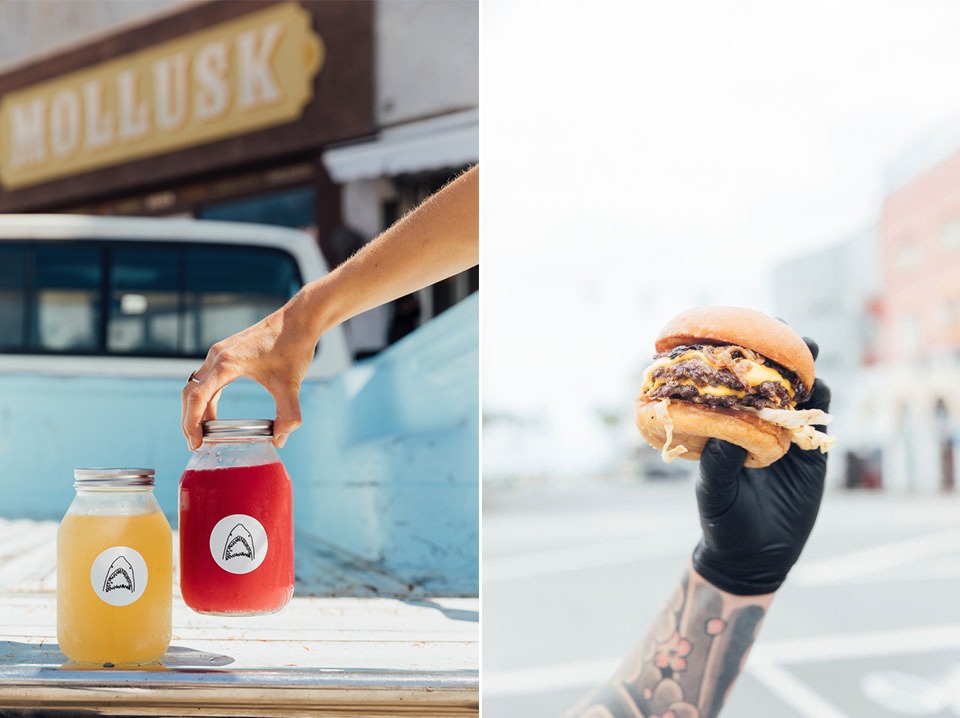 As a special bonus (and we're dancing while we write this,) Sam's musical taste, it turns out, is as exciting as his food. He's taken a moment from his busy day to create a playlist for our community to listen to while you work, play and stay at home.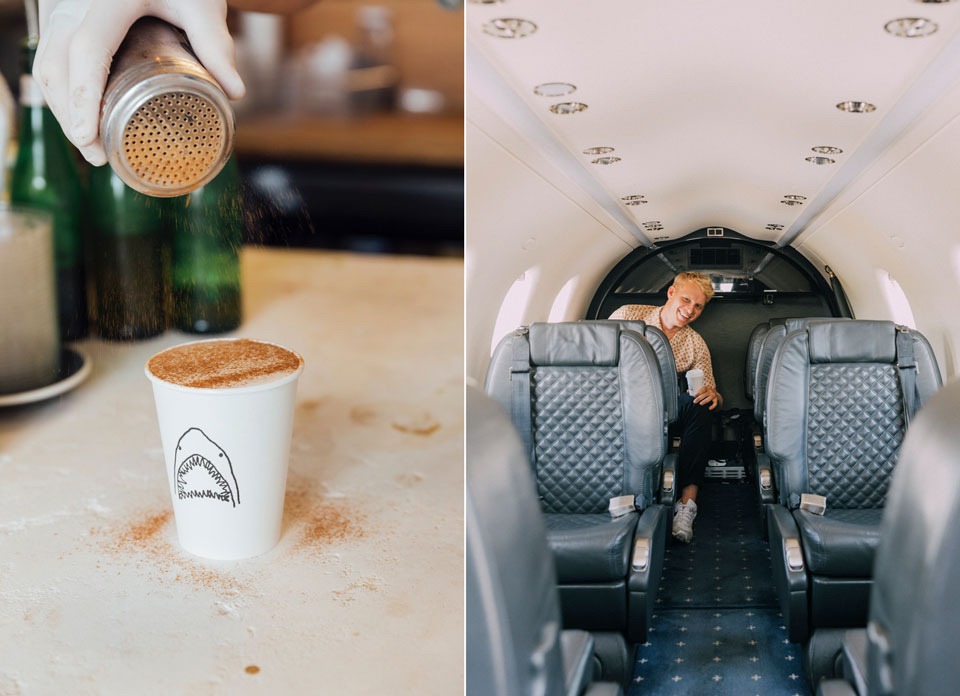 Shelley Kleyn Armistead, Gjusta
Show of hands, who here has attempted baking for the first time during quarantine? Our hands are up, and if yours isn't, there's a good chance your hunkered down neighbors is. 
We're so excited to share the baking works, tips, and tricks of the masterpiece that is Gjusta in Venice Beach.
She runs the operations of Gjelina & GTA, Gjusta, MTN and Gjusta Goods (5 of our favorite spots in Los Angeles), and now she's giving us the opportunity to have a taste, and experience them at home. Shelley Kleyn Armistead, COO and Partner of Gjelina Group, is someone we at Surf Air love to love.
Because it's (Not) Business As Usual, we're bringing the bakery to you. Shelley has been gracious enough to share one of her favorite cookie recipes with us, a DIY hack (looking at you, bread bakers), and to top it all off, her morning playlist to put you right in that perfect-bake, dancin' mood.
It's time to bake… and dance.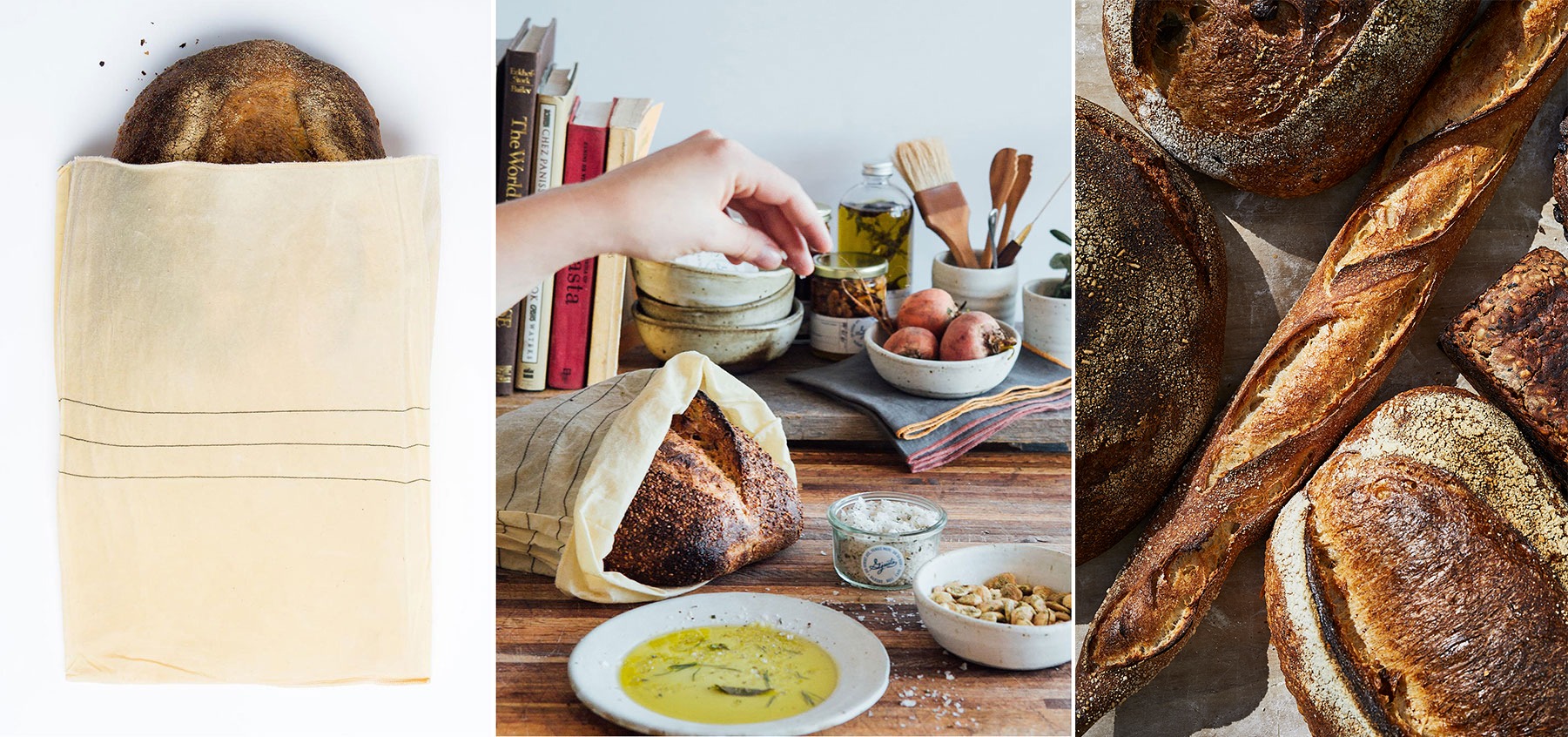 Bread Winning
It's not really a hack, but people should not be storing their bread in plastic. It loses its crust, goes soft, and ultimately moldy. I am amazed by how many people weekly who ask what the best way to store bread is. We usually recommend cut side down on a wooden board, however if you really want to put your bread in something, our wax bags have been made to fit our shape loaves www.gjustagoods.com.

Blare, Then Bake
We are listening to a lot of Mexican Cumbia at Gjusta – it's the best energy at 6am when we are setting up the bakery, it is the team's favorite and puts a nice dance-like step into the work.
"
This is one that I love making at home – it is the best combination of sweet, salty, spicy and crunchy.
"
Time To Cookie – The Recipe
INGREDIENTS
     

1½ cups raw pumpkin seeds (pepitas)

     

2½ cups all-purpose flour

     

½ cup unsweetened cocoa powder

     

2 teaspoons kosher salt

     

½ teaspoon baking soda

     

½ teaspoon ground cinnamon

     

¼ teaspoon hot smoked Spanish paprika

     

1½ cups (packed) light brown sugar

     

1⅓ cups granulated sugar

     

1 cup plus 2 tablespoons unsalted butter, room temperature

     

2 large eggs

     

1¼ cups bittersweet chocolate chunks or chips

     

Flaky sea salt
RECIPE PREPARATION
 

Place racks in upper and lower thirds of oven; preheat to 350°. Toast pumpkin seeds on a large rimmed baking sheet on upper rack, tossing occasionally, until golden brown, 8–10 minutes. Let cool.
 

Meanwhile, whisk flour, cocoa powder, kosher salt, baking soda, cinnamon, and paprika in a large bowl. Using an electric mixer on medium-high speed, beat brown sugar, granulated sugar, and butter in a large bowl until pale and fluffy, about 4 minutes. Add eggs one at a time, beating to blend after each addition. Reduce speed to low; add dry ingredients in 3 additions, mixing until well blended after each. Fold in chocolate and pumpkin seeds.
 

   

Portion dough into 18 balls (about ¼ cup each) and divide between 2 parchment-lined baking sheets, spacing 3″ apart. Sprinkle with sea salt and bake cookies, rotating pans halfway through, until edges are slightly browned and firm but centers are still soft, 18–20 minutes. Transfer to wire racks; let cool.
Our next installment of (Not) Business As Usual is brought to you by a distinguished pairing of hassle-free air travel and fine wine. Surf Air Member, Justin Grover, owner and operator of Fine Wines International has gifted us with not only his top 3 wine-night picks, but has also included some of the delicious details of this fine wine company started by his father in 1980.
In these times, some of us are exploring new interests or finding ourselves falling back in love with old hobbies. According to Justin, tasting wine has been no stranger to this reconnection. Based in San Francisco, Fine Wines International ships all over the state of California, and across the country. Read on to find and order your new favorite vino (Justin's personal top choices) to elevate your quarantine pallet to the next level.
"
Surf Air has been extremely valuable to me as I am continually flying up and down California meeting with customers and holding educational, corporate and private events.
"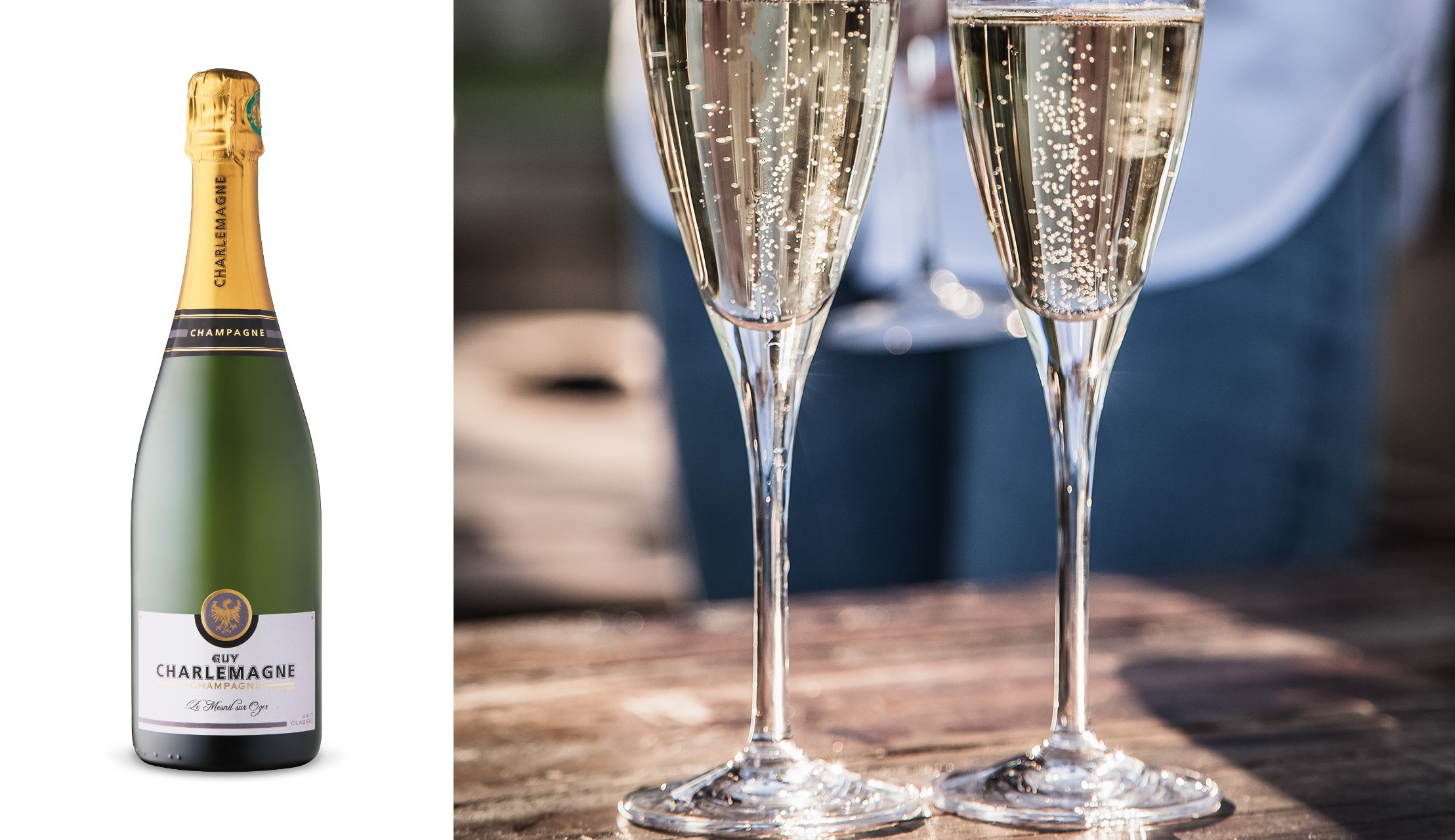 Guy Charlemagne Brut Classic Champagne — $35. Guy Charlemagne is a Champagne producer part of our direct import program (read more on that below). GC owns all of their grapes and producers extremely high quality Champagne. Purchasing direct we are able to offer this at a very compelling price for the quality.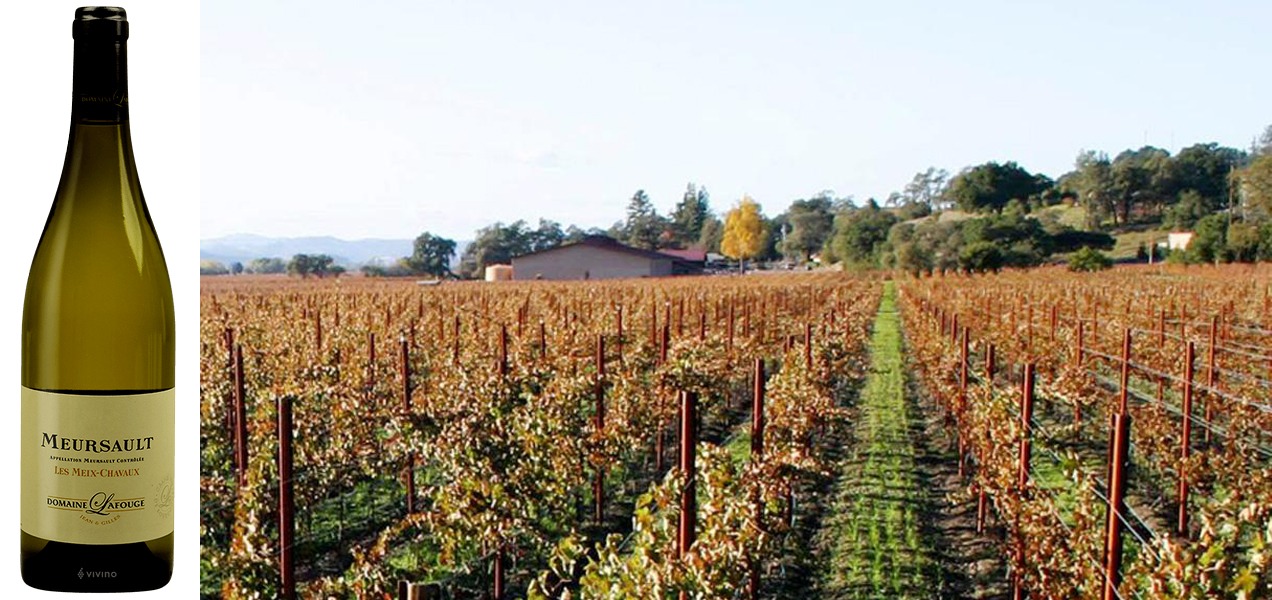 White Burgundy is a major area of focus for us. We represent a dozen producers directly, and strive to carry a significant inventory of these wines, considered to be some of the finest expressions of Chardonnay in the world. We specialize in Chassagne, Montrachet, Puligny Montrachet and Meursault and carry wines in a variety of price points from Bourgogne Chardonnay in the $25 range out to Grand Crus which go for hundreds of dollars.
Today, we are highlighting the 2017 Domaine Jean et Gilles Lafouge Meursault Les Meix Chavaux $55. Lafouge is a small family owned producer we love. They make fabulous Meursault at very fair prices. These wines are plump with nice fruit, but with a weightlessness and lots of minerality from the limestone rock that makes white Burgundy so special. I highly recommend this one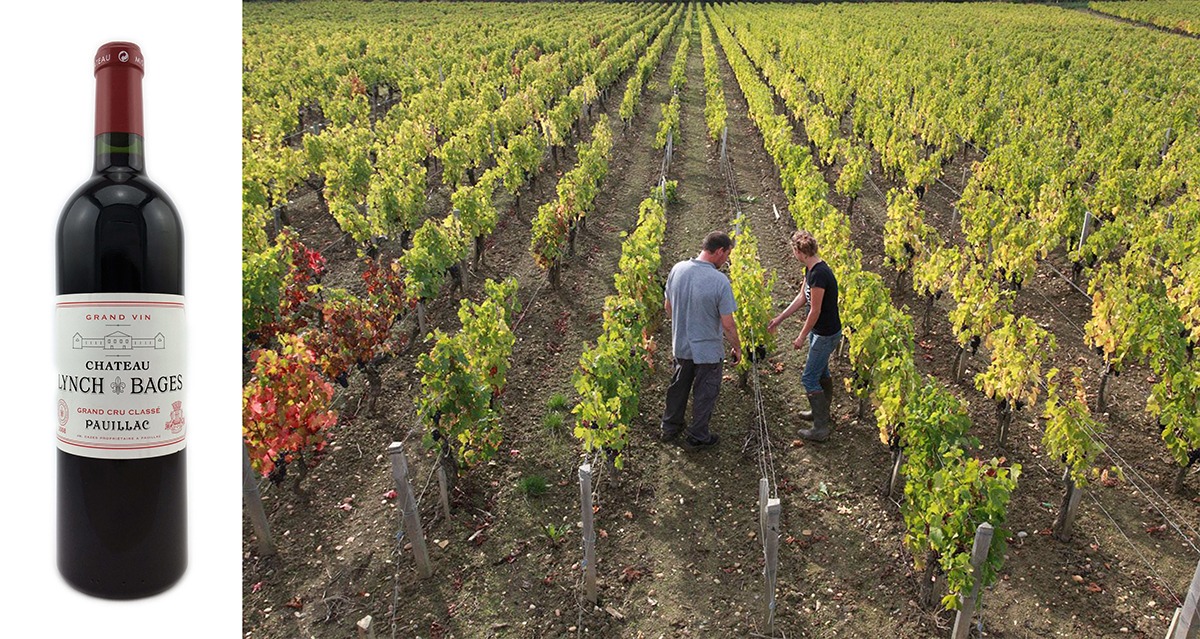 We sell a lot of Bordeaux. We carry a nice inventory of classified growths from the first growths like Chateau Margaux and Haut Brion down to under $30 wines that we have discovered over our many trips to Bordeaux.
Today, we are highlighting the 2016 Chateau Lynch Bages $160, a terrific wine from an outstanding vintage. Lynch Bages is a perennial favorite, year in and year out producing wine of first growth quality at reasonable prices. 2016 is a classic Bordeaux vintage that is considered to be one of the very best in recent memory. Lots of sun provides nice richness, and cool nights led to lower alcohol levels that were more common in the Twentieth century, before global warming led to higher alcohol wines that I'm less of a fan of.
While Fine Wines International carry wines from all over the world, French wines are their specialty.
"In a previous life I was a salesperson in the European Government Bond market based in Paris for 18 years, and spent many weekends traveling to Bordeaux and Burgundy purchasing wine for our company.
In France, speaking the language is a big deal, and I've cultivated my friendships with growers over the years, which helps ensure getting the best wines at the best prices."
They mainly buy directly from growers in Champagne, Bordeaux and Burgundy, or through their agents, breaking down distribution barriers. Here is more information on their Burgundy Direct Import Program:
https://www.finewinesinternational.com/burgundy-direct-imports 
James Lin & Jeremy Umland, Ozumo Concepts International
James and Co-CEO, Jeremy Umland have taken over California with their delicious cuisine, fine wines and finesse. Although there's nothing like the full dining experience, these three restaurants of theirs will send your tastebuds to sensorial bliss, right in the comfort of your own home.
As a special bonus, James has included his favorite, "Chicken in a Pot" recipe for a delectable dining experience that you can try for yourself.

395 Santa Monica Place, #300 Santa Monica
 Takeout/Pick-Up OR Delivery via Seamless, GrubHub & Postmates
Specials: Virtual Happy Hour Cheese and Charcuterie Platters with Great Wine Specials + Meal Deals for the Family
Follow them on Instagram for updates: https://www.instagram.com/sonomawinegarden/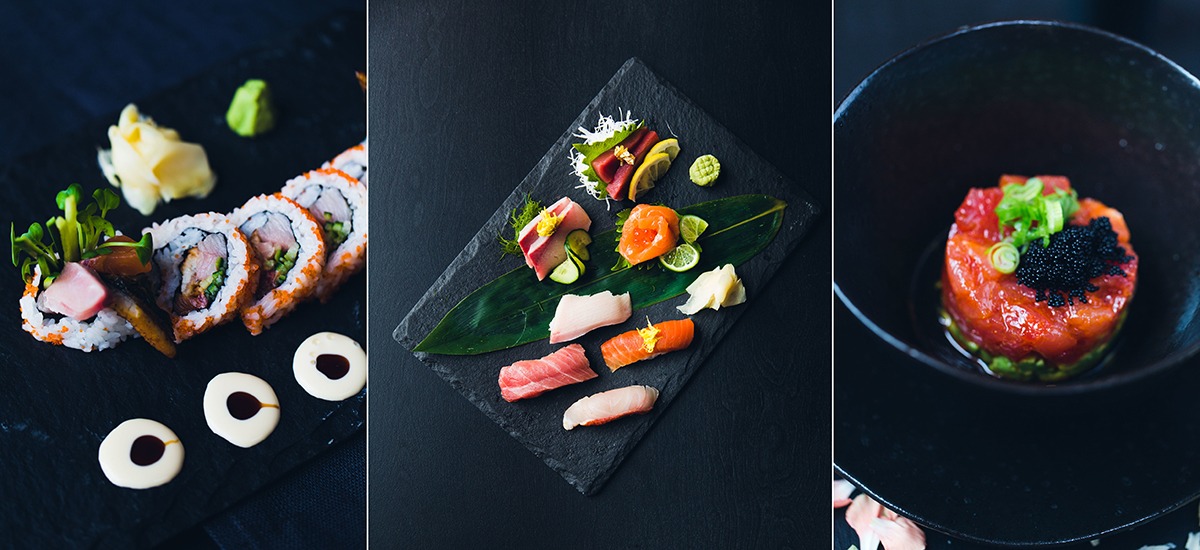 161 Steuart Street, San Francisco
Takeout/Curbside Pick-Up OR Delivery via Caviar, Postmates, GrubHub & DoorDash
Specials: Home Sushi Party Kits! and great offerings on wine/sake/liquor/bottled cocktails
Follow them on Instagram for updates: https://www.instagram.com/ozumosanfrancisco/
355 Santana Row #1010, San Jose
Takeout/Curbside Pick-Up OR Delivery via Caviar, Postmates, GrubHub & DoorDash
Specials: Home Sushi Party Kits! and great offerings on wine/sake/liquor/bottled cocktails
Follow them on Instagram for updates: https://www.instagram.com/ozumosantanarow/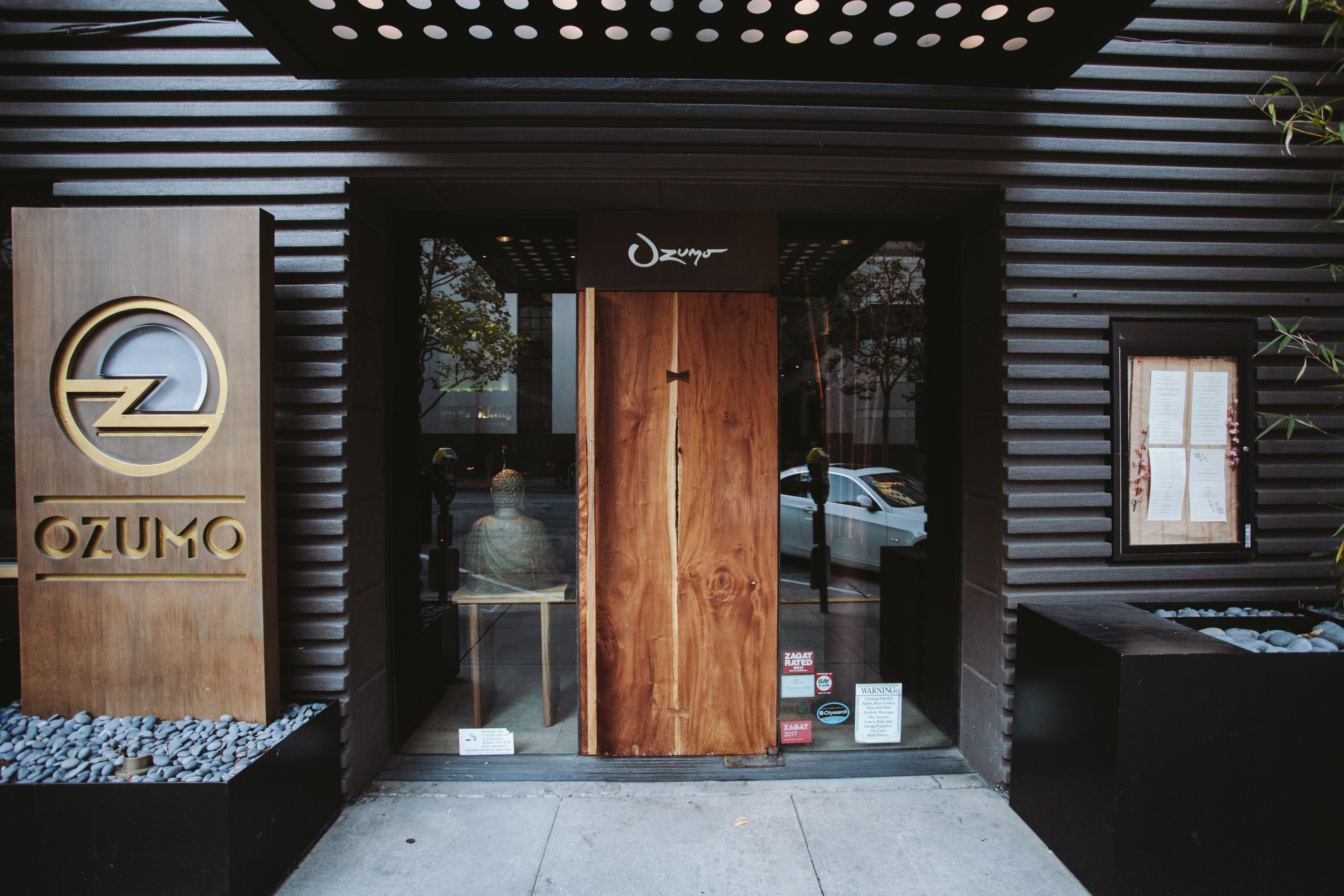 "
Thank you SurfAir for continuing to deliver great hospitality, service and dependability. My family and I have much more comfort that SurfAir is there for my travel needs during these unprecedented and uncertain times! — James Lin

"
"Chicken In A Pot" Recipe
by James Lin
serves 4-6 people
20 minutes Prep Time
30 minutes Cooking Time
Ingredients:
6 to 8 skinless/boneless chicken thighs

1 head of cabbage (cut and remove core and quarter and rough chop)

3 cups sliced (1/2 inch thick) yellow squash

1 cup chopped celery

1 cup diced carrots

1 cup diced white onion

3 cloves of garlic (finely chopped)

1 tablespoon of grated ginger root

½ cup chicken consommé powder + 10 cups water

OR

8 cups chicken stock + 2 cups water

3 tablespoons olive oil

1 tablespoon salt

½ tablespoon white or black pepper
Cooking Directions:
Obtain large soup pot

Heat olive oil and sauté celery, carrots, onion, garlic and ginger

Add chicken thighs and salt + pepper, brown chicken thighs

Add layer of yellow squash

Add layer of chopped cabbage

Add chicken consommé and water OR chicken stock and water and bring to boil

Reduce heat to low and let simmer for 20-25 minutes

Check broth for flavor and add salt/pepper and more broth/water to preference

Serve hot and enjoy!