surf air approved
Post Ranch Inn: A pioneer's perspective
In 1848, a young William Brainard Post stepped off a ship in Monterey, California. He quickly found work in the Point Lobos whaling station where he also met his soon-to-be wife, Anselma Onesino, a Costanoan Indian from Carmel Valley. As one of the first homesteaders in the region, he began building Post Ranch Inn in 1867.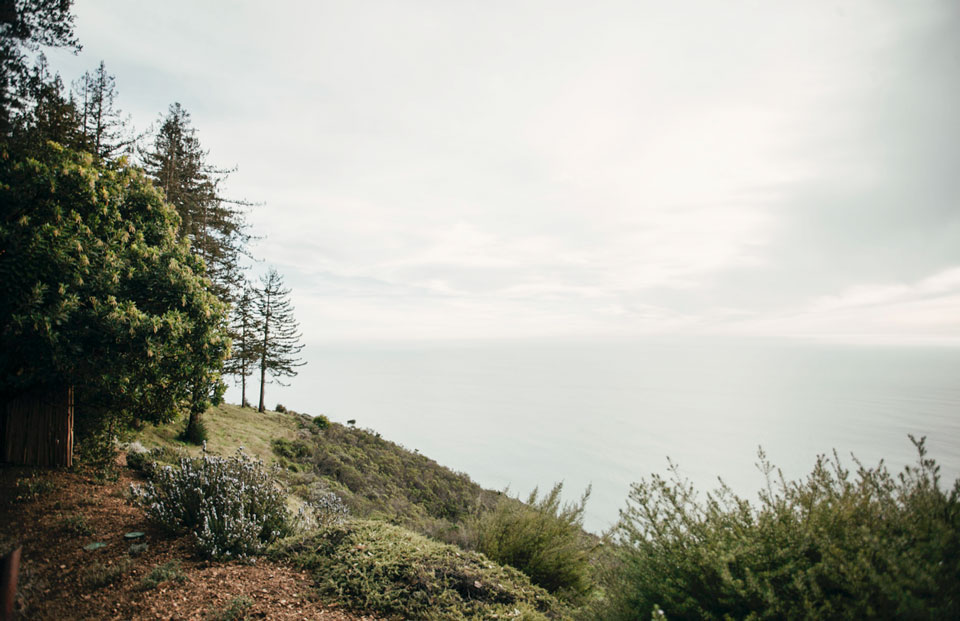 Today, the sprawling property spreads over 500 acres of trails, hills, oceanside cliffs and wild forest. Upon entering the ranch's main gate, one suddenly begins to understand its past, deep connection to the land, and historical significance to Big Sur.
"
A true sense of harmony with nature is evident here, and each structure on site seems carefully placed not to disrupt the scenery, but to complement it.
"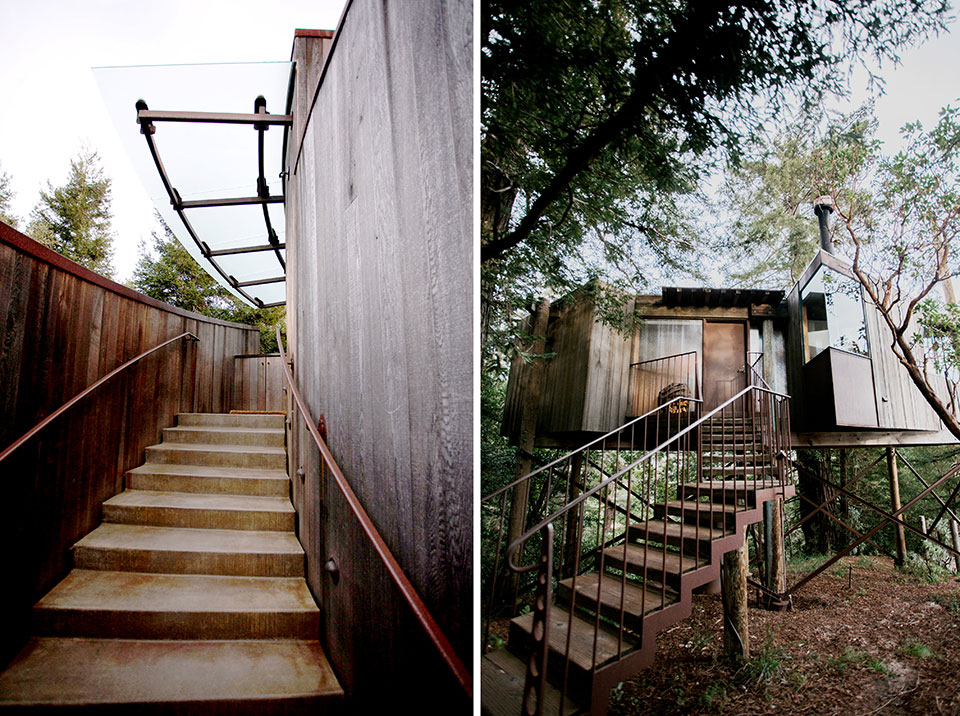 With that, the hotel blends in with the surroundings seamlessly,  overextending the artistic composition already present. You may find yourself attempting to distinguish the rooms from the sculptures and works of art displayed throughout the ranch to no avail – they are equally intriguing and magnetizing.  In the end, you will realize that it's all part of the experience and no corner of Post Ranch Inn will go unnoticed. Taking time to explore and relax is vital here.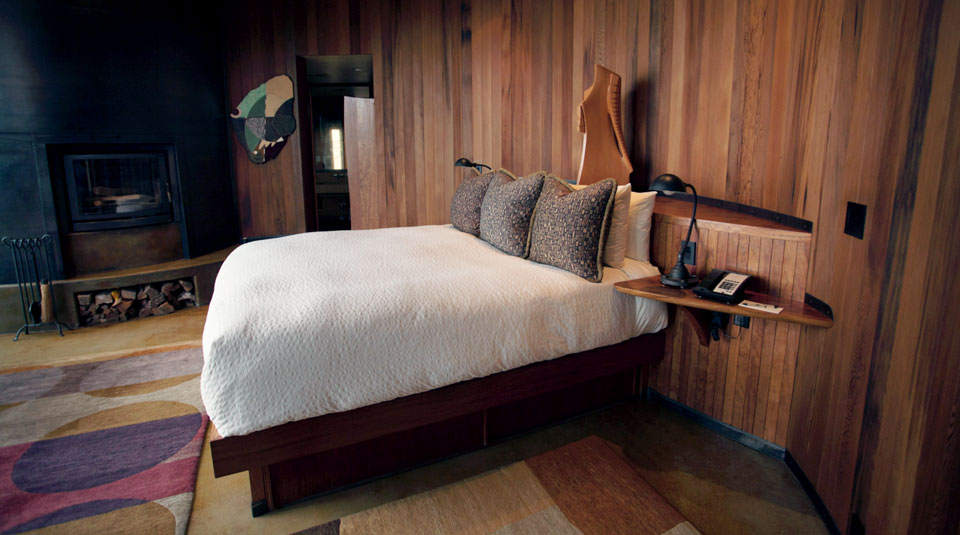 Post Ranch Inn's 39 rooms seem to appear amidst nature when you least expect it, some perched mountainside and others facing the Pacific Ocean. Designed by Big Sur's leading architect Mickey Muennig, the dramatic structures eschew the straight line, mirroring the coast and encircling the trees. His expertise in what is called "organic architecture" highlights the perks of luxury while giving sustainability center stage. Mostly made of rustic reclaimed wood, glass, and steel, the rooms and small houses are easy to get accustomed to. Checking in will be exciting, checking out is a whole different story.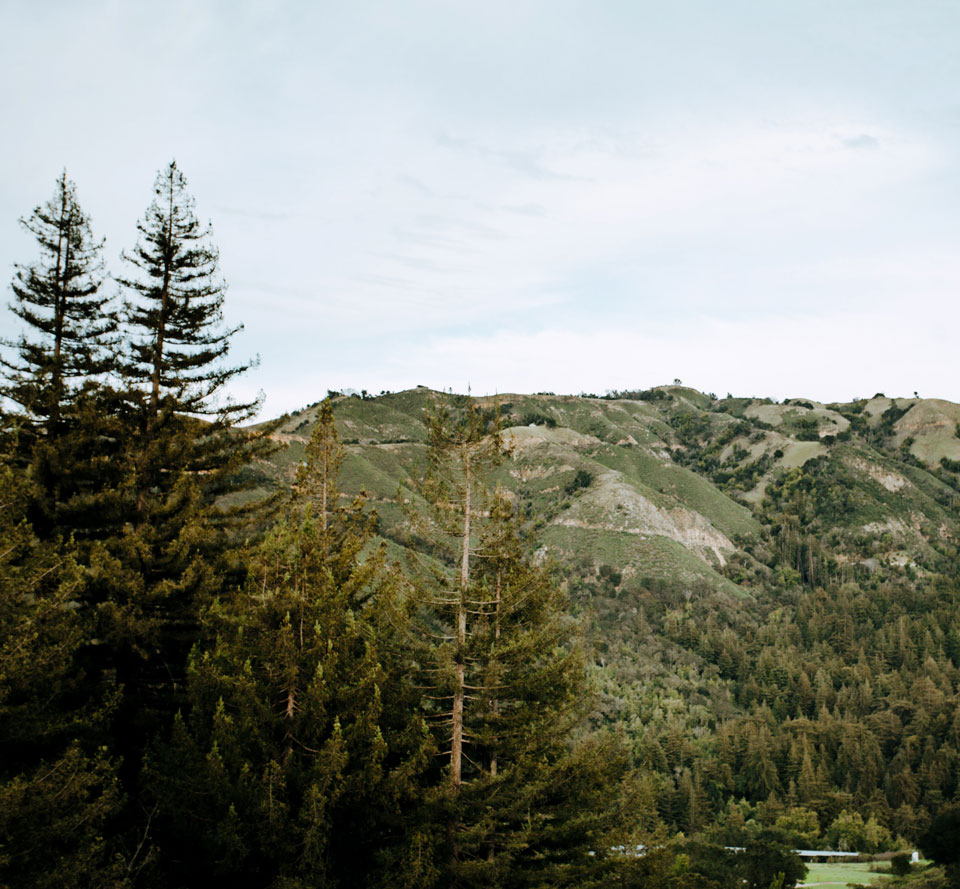 Choose between a heated oceanfront jacuzzi pool, a country club style lap pool, or indulge in spa treatments. Guests seem to surrender to serenity at Post Ranch Inn, enjoying organic meals with ingredients from the ranch's own garden and custom treatments such as a shamanic sound bath. The onsite restaurant Sierra Mar is open for breakfast and dinner, offering an unconventional fine dining experience that incorporates culture and local ingredients to top off a memorable getaway. Sierra Mar evidently faces the ocean, so if you happen to stay in a mountain side room do not fret, just head to the restaurant's stunning overlook and have a cocktail.