profile
Possibilities Series: Elizabeth Keate (VP of Product Management and Development at Dictum Health)
After spending hours upon hours in her car, driving to and from Santa Barbara and the Bay Area, Elizabeth Keate had an epiphany. It came in the form of a phone call.
"I was driving and, at this point I was really debating my life. I'm like 'Why am i doing this?' The transportation up [to the Bay Area] was impossible. So my friend called and said 'Have you heard about Surf Air?' She was like, 'You need to call them.' I called and signed up right away. I was like, this is going to change my life, and it has."
Aside from cutting back her time on the road, Keate finds Surf Air to be a refreshing and much-needed change in air travel. Read on to find out how it's unlocking possibility after possibility for her, and others she knows.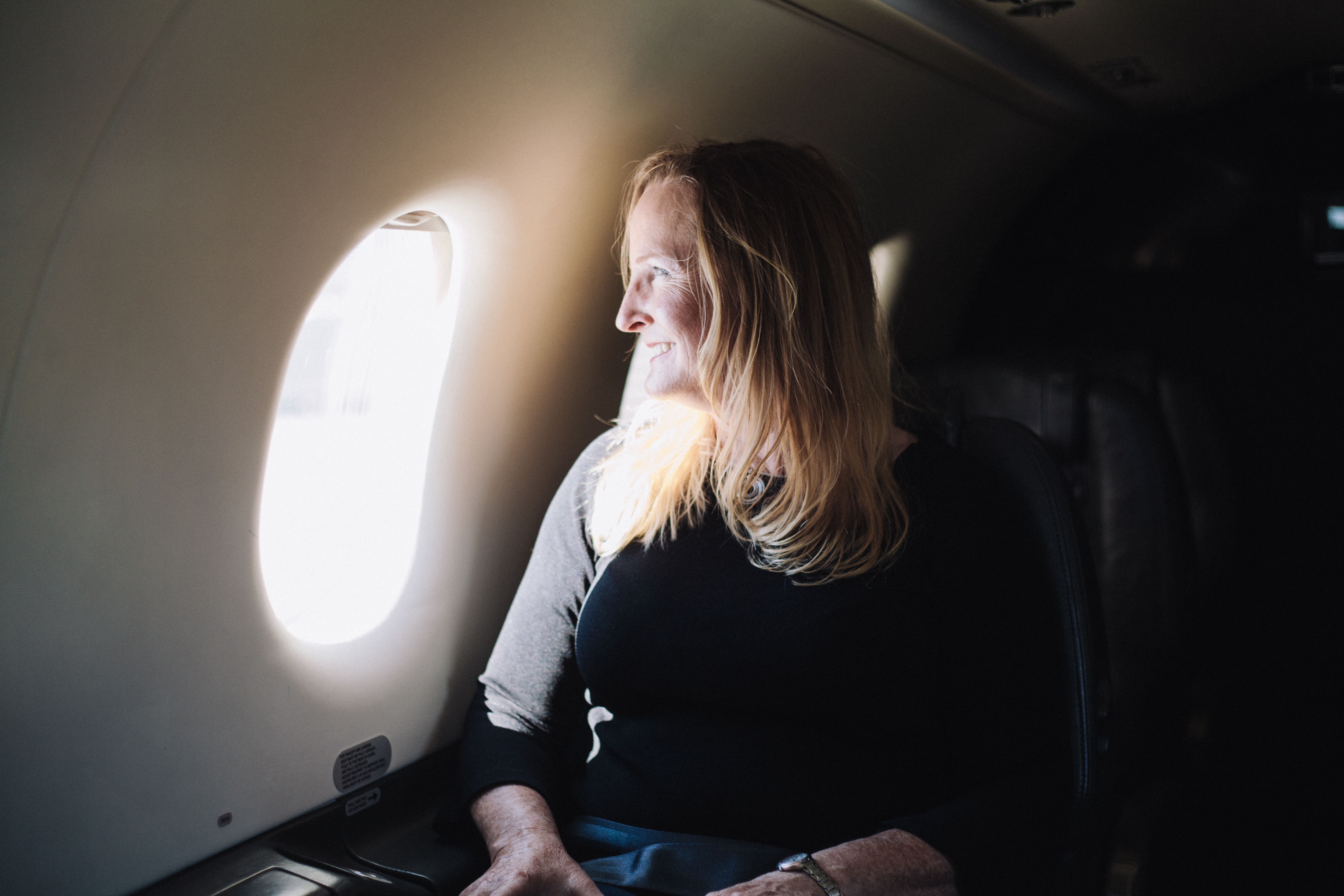 What do you love about flying with us?
It's not just that you can commute efficiently, but the idea of having reliable transportation with great staff. The team really does what they can to get you where you need to be. That's what's made me a loyal member. The tenets of getting people where they need to be and treating everyone well really stand out. I'm just now sending flowers to the concierge in Santa Barbara. They go way over the top to get the members taken care of. It's a rare thing in the airline business. And giving people the chance to take opportunities they normally wouldn't because the commuting is so much easier, is huge.
Surf Air has really expanded the concept of living in California for me. It's broadened the depths of what I can do.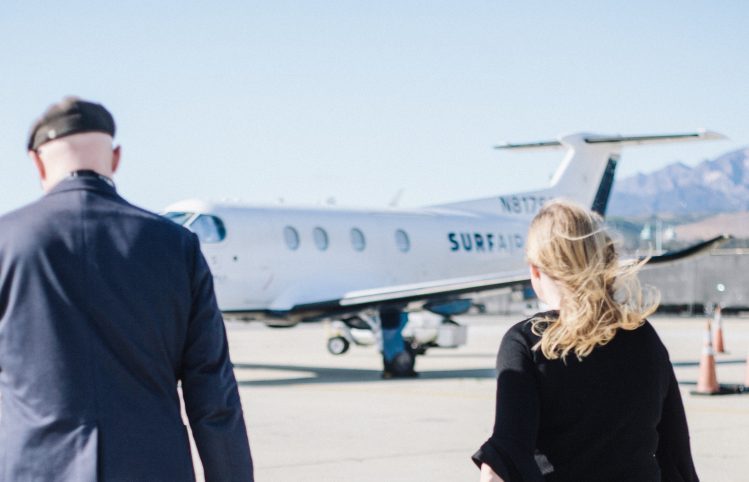 How often do you fly?
My company's headquarters are up there [in the Bay Area] and I do travel other places, so I fly almost every week.
What do you do?
I'm a VP of Product for a medical device startup called Dictum Health. We are innovators in tele-health medical devices. It's an end-to-end, tele-health solution that provides remote care anywhere. We've been in business since the fall of 2012 and because of Surf Air, I've been able to live in Santa Barbara and maintain my business in the Bay.
Even though your company, and our current world, is based on remote solutions, would you say that face time is still invaluable?
Oh yeah, it's irreplaceable. I'm up in the office to work with the team and different parts of the organization. I do remote health care. It's all about telecommunications and virtual exams, but it's hard to replace that organic teamwork that you have to do. You do need that. Especially in a start-up and a developing environment.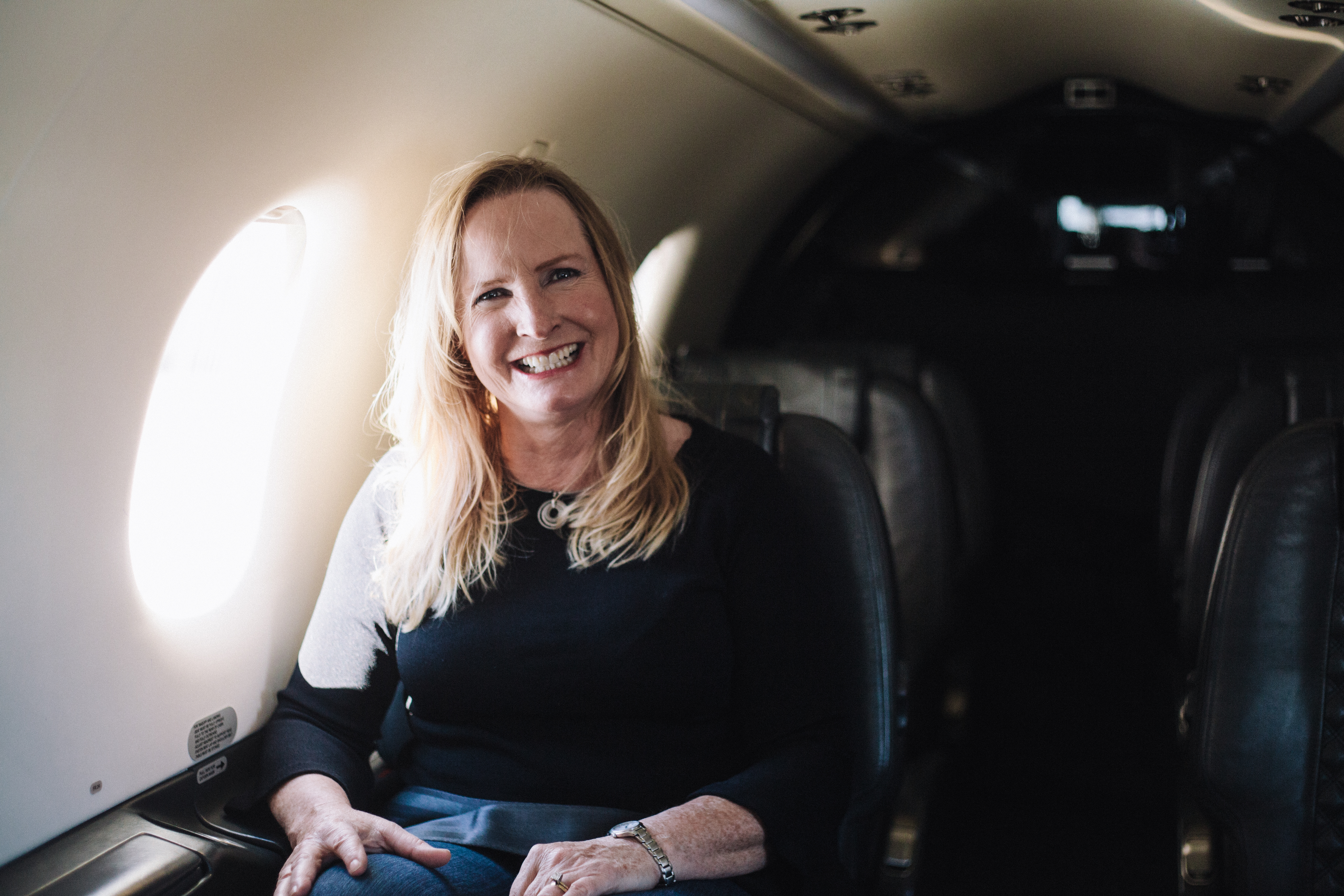 What is the biggest benefit, in your life, of flying Surf Air?
Saving my time. I'm pretty efficient. I can be getting up at 5 a.m. in the morning [in Santa Barbara] and be in my office [in the Bay Area] at 7:30. And that includes a shower! Overall, you don't let the barriers of distance decide how you live your life and evolve your career. It changes how people can live and work in places like Santa Barbara. Or you could live and work in Truckee. It's kind of an untapped benefit that they didn't even think about.
It's going to change how communities expand and grow, how people can live in different communities, work together, and broaden appeal to lots of different demographics. I was talking to a guy, he has a great Mexican restaurant up north and he wants to open up in Santa Barbara. With Surf Air, he'd able to do that, which is great. We need more good restaurants here! So, it's really leveraging talent from everywhere, and expanding the borders of Santa Barbara.
There's no way I would've kept doing what I was doing [with out Surf Air], so it's really made this all possible. It's evolving culture.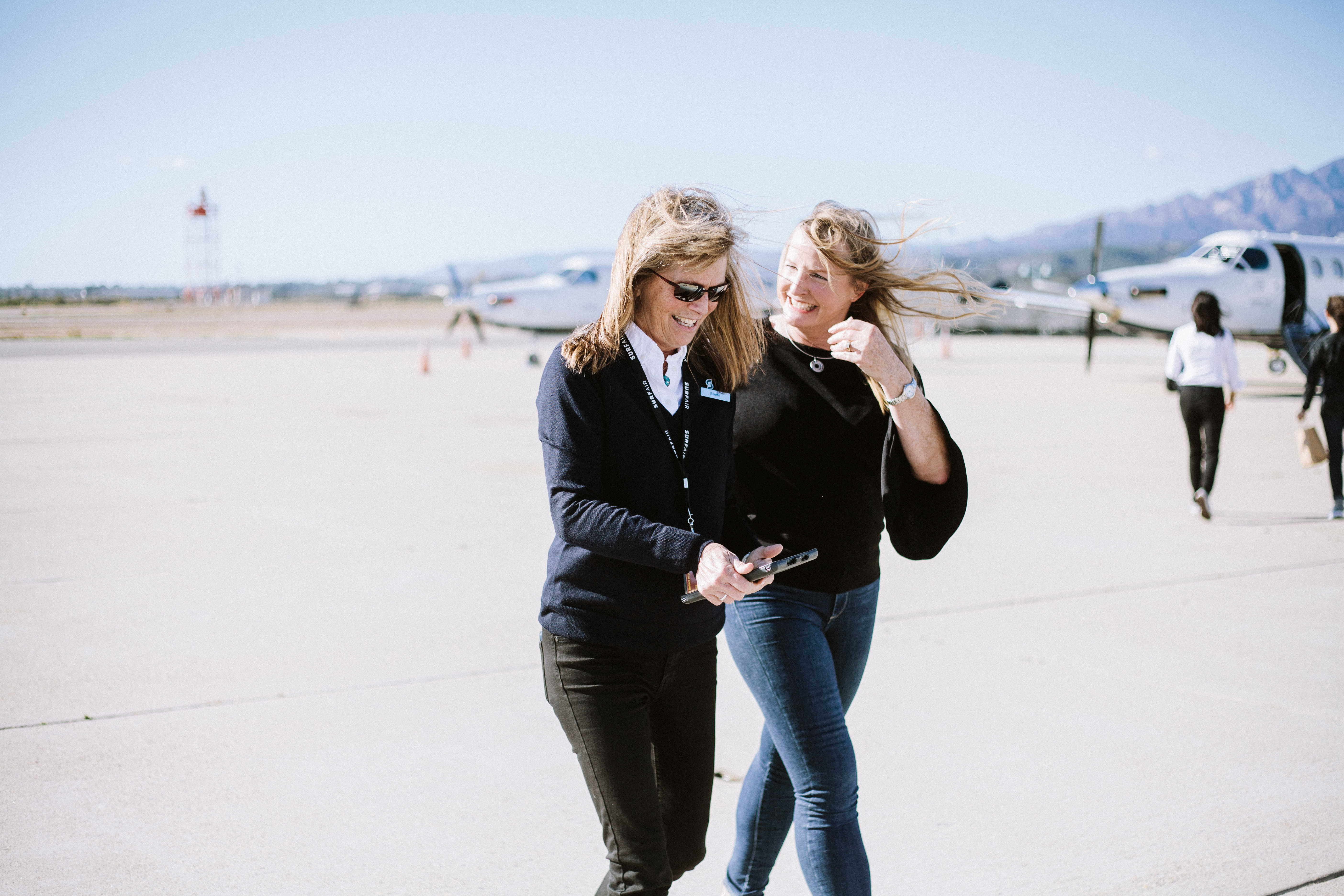 Have you made connections on the flight?
Oh yeah! I've had technology discussions with computer science professors about everything from how should I be doing compliance, to them helping with my cloud server and security issues. One of the members is in the medical field, and he's given me a lot of guidance on what to do with a medical device start-up. I've met people who've helped me with a round of funding. Everything.
All of these valuable resources, and all because of Surf Air. Also, as a woman in business, it's hard to network with a lot of women at an executive level. So it's been great for networking. It's this lovely hour that you get to really connect with somebody. Some of my favorite times of the day are flying with the crew.
How does Surf Air stack up to commercial?
I'm a 1K member with United and believe me, I don't get treated like I do at Surf Air.
United is the only other airline out of Santa Barbara. They have a lot of flights to the Bay and fly into SFO, and getting out of that airport is a nightmare. They cancel all the time.
With Surf Air, it's just a reliable service, they do what they can. They'll sheperd you down to San Jose because of fog to make sure you get where you need to be. They're creative about it. You don't find that with United, or any other airline for that matter.
Is Surf Air economical for you?
It's probably more economical than flying commercial. But it's more about the value you get, the value of the service, the efficiency, time savings. That's just not replaceable.