profile
Possibilities Series: Darren Caesar (SVP at HUB International)
Darren has been flying Surf Air since the very beginning, when we were just a fleet of three planes. As we've expanded our network (and our fleet) he has stayed along for the ride. As the SVP at HUB International Insurance Services, Darren travels to 30 offices across California. Luckily, Surf Air makes the commute a lot easier.
Find out what else he has to say about the benefits of flying with us.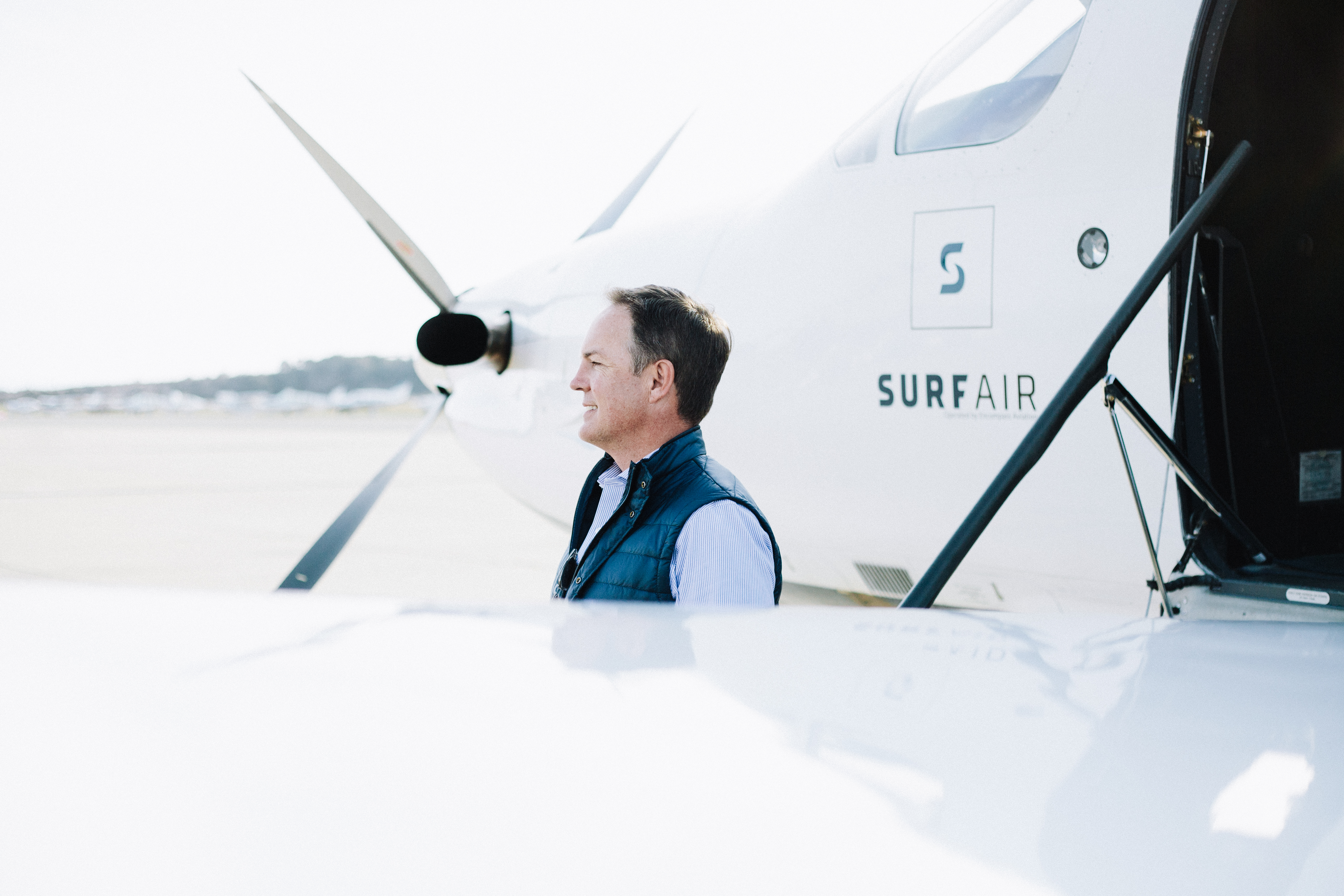 How did you first hear about us?
One of my buddies, Steve Zahm of Procore, is a Member,  and another friend was one of the second round of Members. I joined right after that. I think this was in 2014, right as [Surf Air] first started.
What made you decide to join?
It lined up perfectly with a lot of the travel I was doing — and was consistent with where I was going already. I fly to the Bay Area, L.A. and San Diego, so all my travel is in California.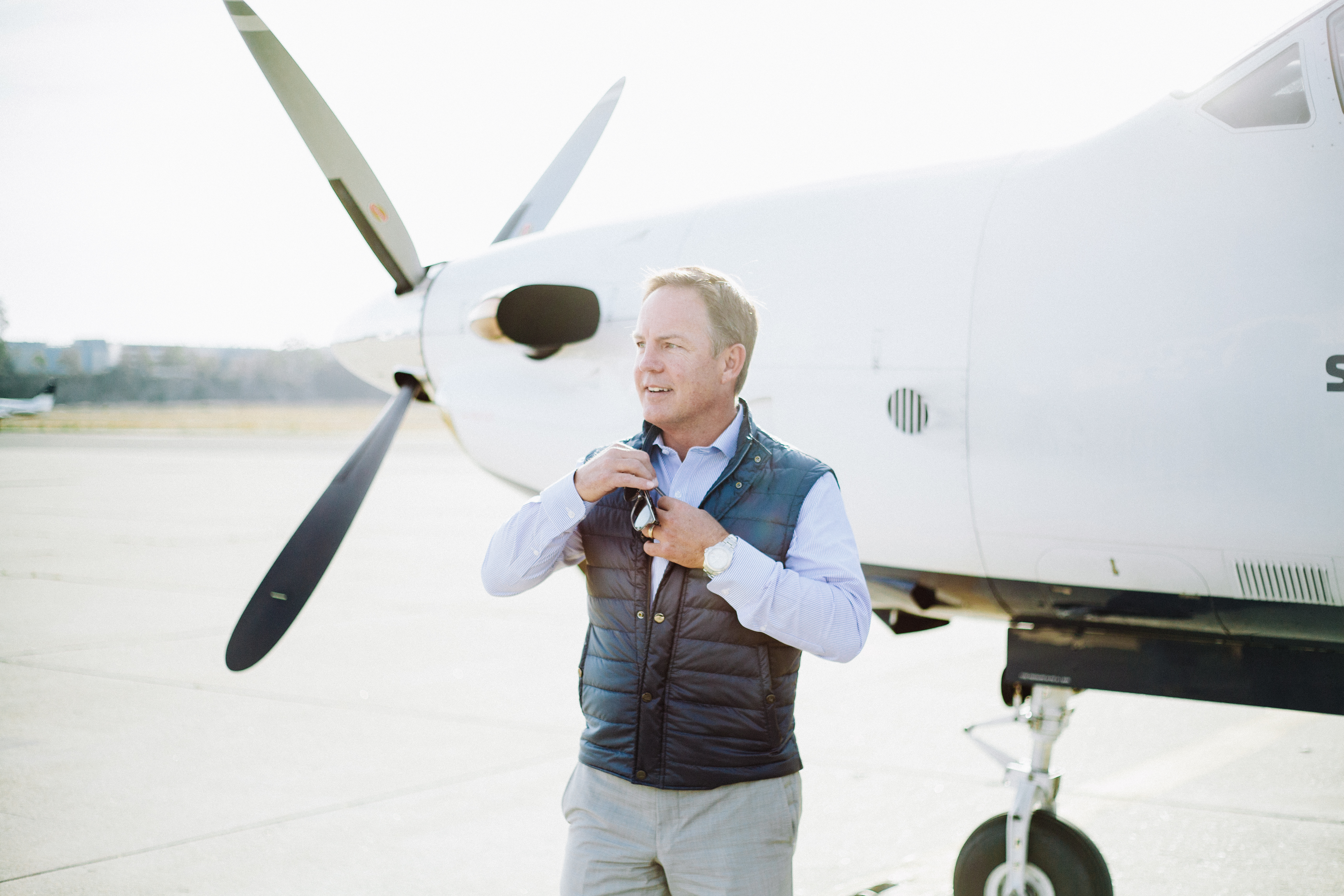 What are your favorite aspects of flying with us?
[Saving] time, and being able to fly out of Santa Barbara. My company is down in Southern California, so [with out Surf Air] I would be driving more, I'd have to buy a different car and schedule more commercial flights. Surf Air is really convenient, and I think the flights down to Hawthorne are very helpful. I also love [all of the flight options] up to the Bay Area.
I think that the model and the service they provide to date, and the actual customer service when using the travel, is great. The club hosts do a good job and they're well-trained.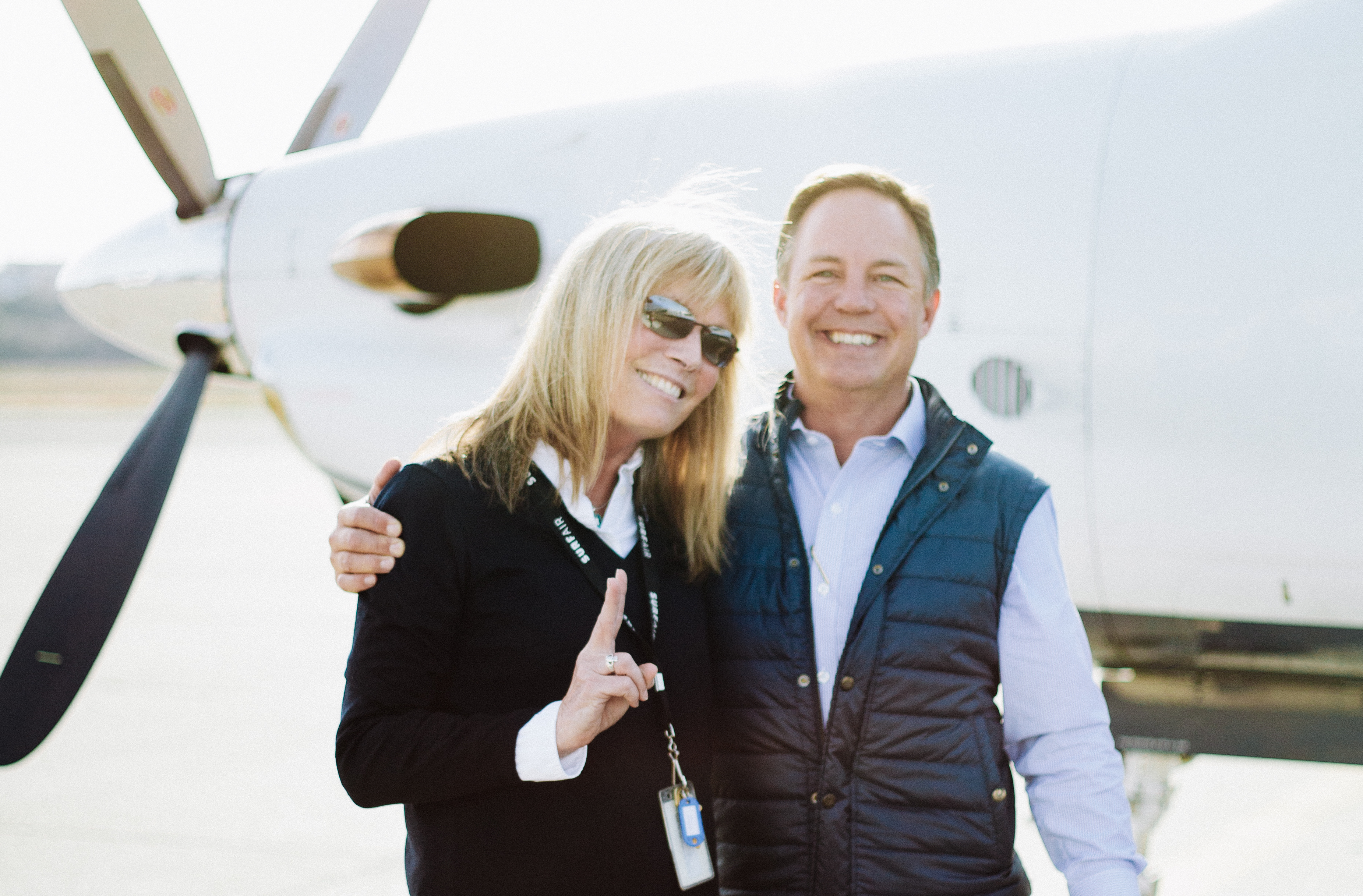 What do you do?
I'm an executive in an insurance brokerage so we handle businesses like Surf Air, and other contractors, construction companies. We do commercial insurance. I've talked to a lot of my customers about Surf Air. Some of them are already using the service and our clients fly as well.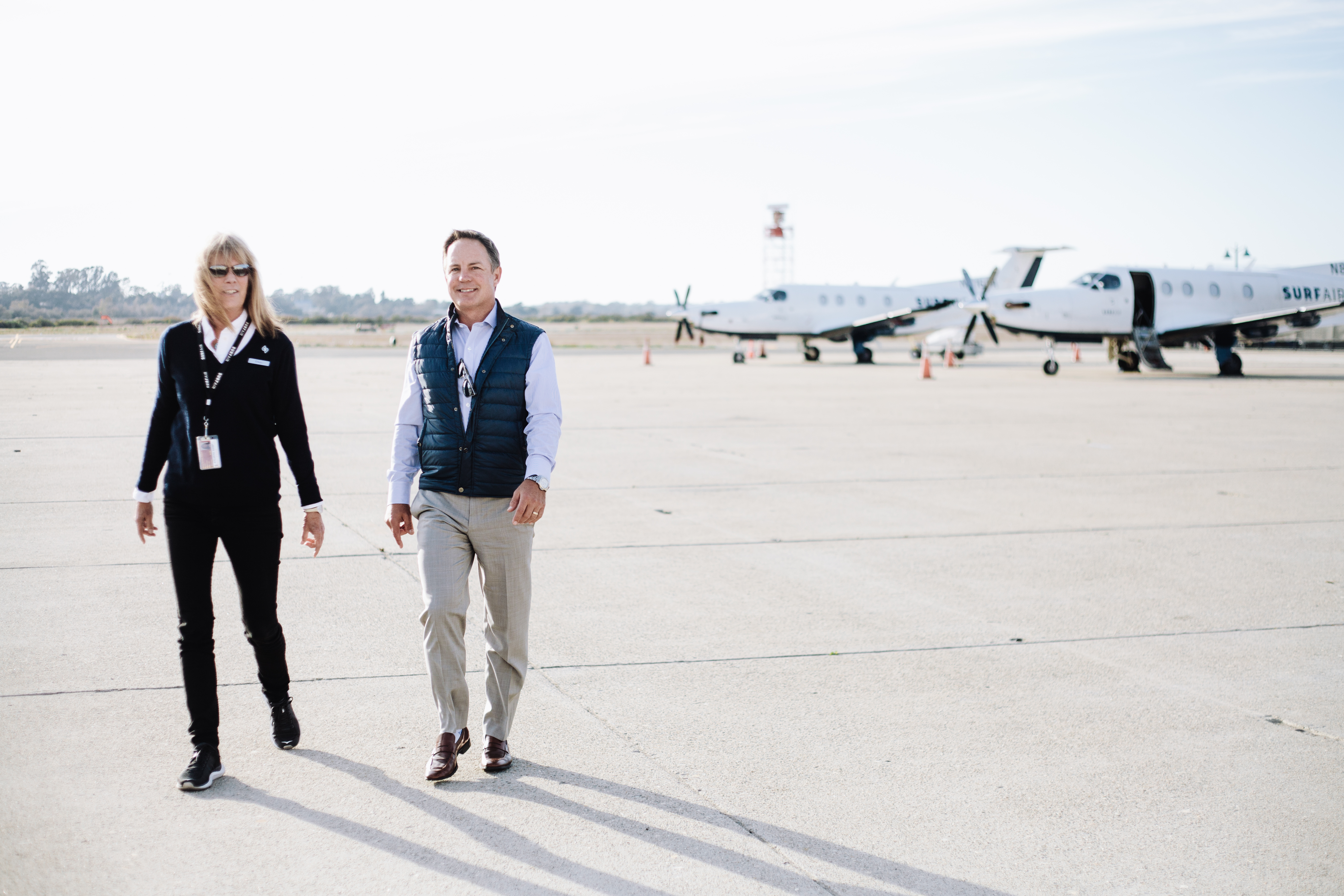 How do you describe Surf Air to others?
I use a regional plane service that's a monthly subscription model. It's similar to an Uber of air travel. I'm always showing people my app and showing how easy it is.
Has anything interesting happened as a result of flying Surf Air?
I've written some business, or our company has, by connections. So definitely!