profile
Possibilities Series: Chad Cardenas (Founder & CEO of The Syndicate Group)
Is Surf Air worth it? Seriously, how big of an impact can it truly have on business — and life in general?
We have answers, but they aren't from us. We thought you'd appreciate feedback straight from the source. Fortunately, we were able to work our way into the busy schedule of Chad Cardenas; Surf Air Member since July 2017 and CEO/Founder of The Syndicate Group. Continue the read for a first hand look into Chad's Surf Air experience, and how it allows him to make the most of his time for his clients and his family.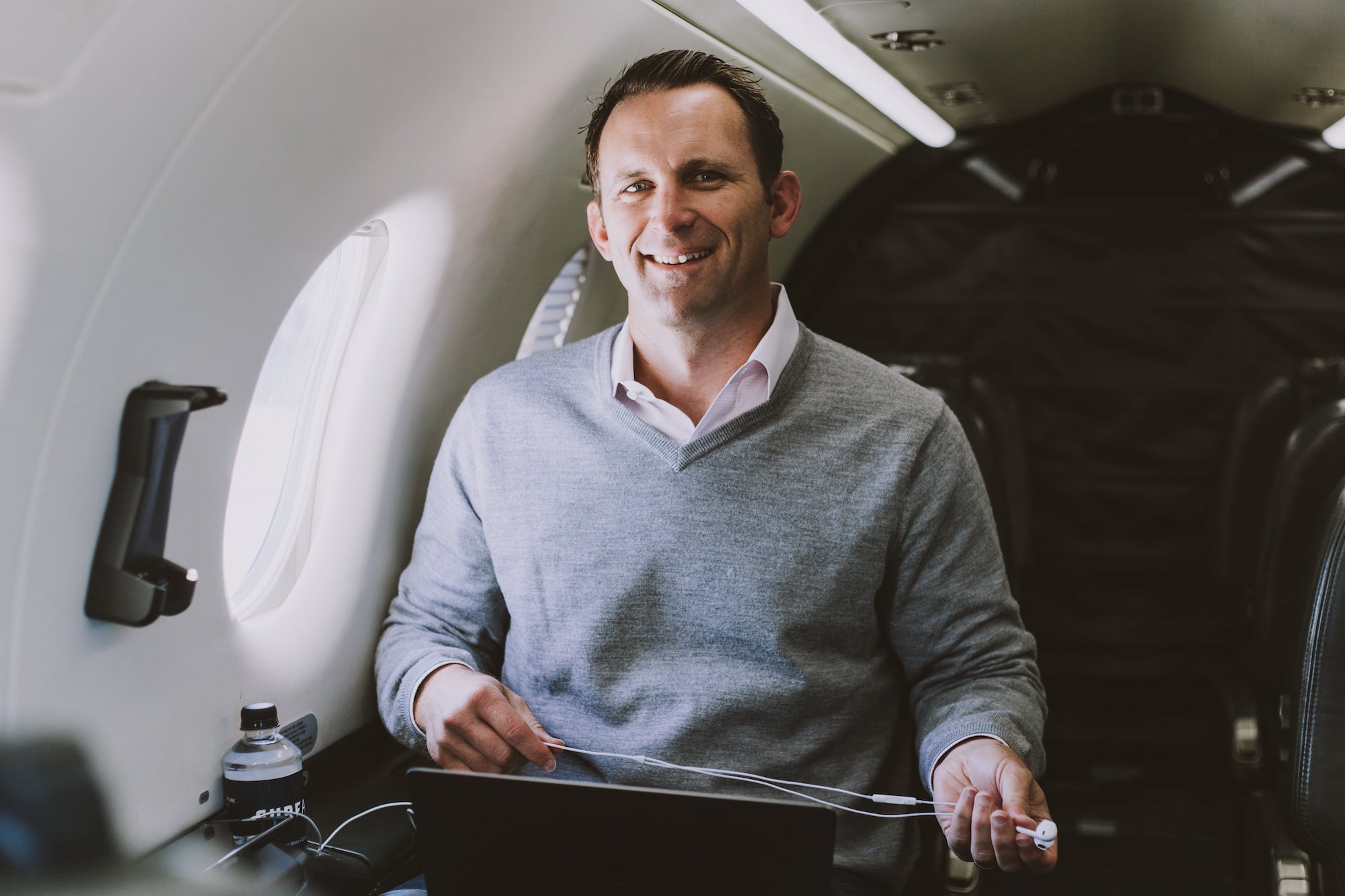 Surf Air: What ultimately made you decide to join Surf Air?
Chad: I work with clients and partners all over the world but do most of my travel within the western US and California in particular.  Surf Air provides a cost-effective, ultra-convenient way for me to expand my reach and ability to serve clients in several geographical areas without having to sacrifice convenience or time that would normally be expected with this frequency of travel.  
Surf Air: What is the Syndicate Group's mission?
Chad: We bring together CIOs, VCs, Startups and Channel Partners to democratize Silicon Valley's innovation engine.
Surf Air: What made you decide to start the Syndicate Group?
Chad: I've spent many years as a student of the technology industry, studying macro trends and how they are impacting the creators, funders, distributors, and consumers of disruptive technology.  After working with and listening to these different constituencies, it was not difficult to see the gaps that need to be filled.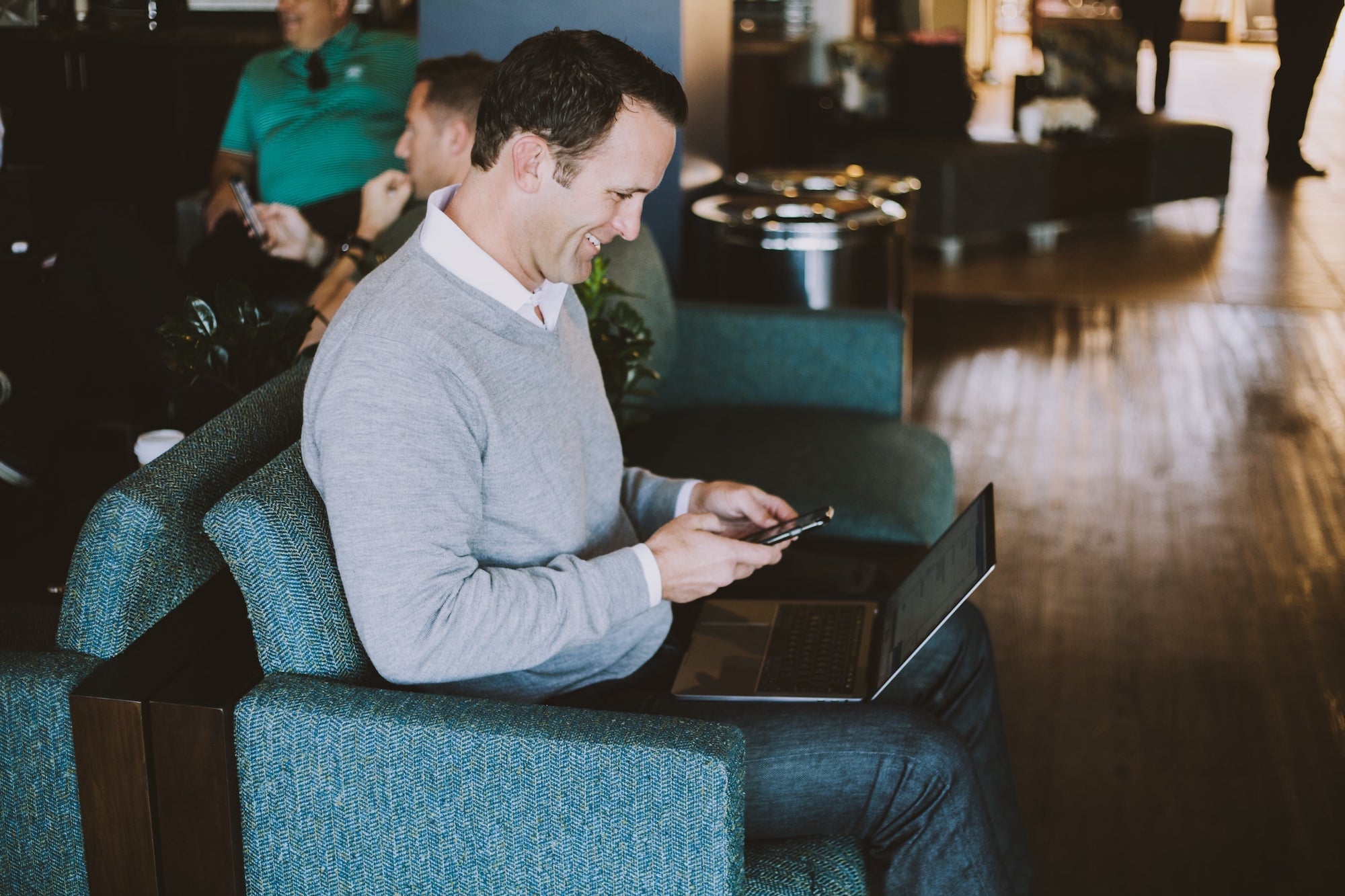 Surf Air: What kind of companies work with the Syndicate Group? 
Chad: Venture Capital firms, Enterprise Tech Startups, IT Channel Partners, and big corporations of all stripes.
Surf Air: What are your favorite aspects of flying with us? 
Chad: The Surf Air schedules are well thought out to optimize efficiency for members.  The customer service is phenomenal regardless of who you're interacting with – the local teams at each airport, the individuals via phone, the pilots, etc.  There is an emphasis in the Surf Air culture on excellent customer service, executed in a friendly and humble manner.  Everything from the snacks and lounges to the rental and hotel partnerships is designed to make traveling a pleasant experience, which stays with you long after you've completed a trip.
Surf Air: What are some of your most frequented routes?
Chad: Hawthorne (Los Angeles) to and from San Carlos and San Jose, occasionally Oakland.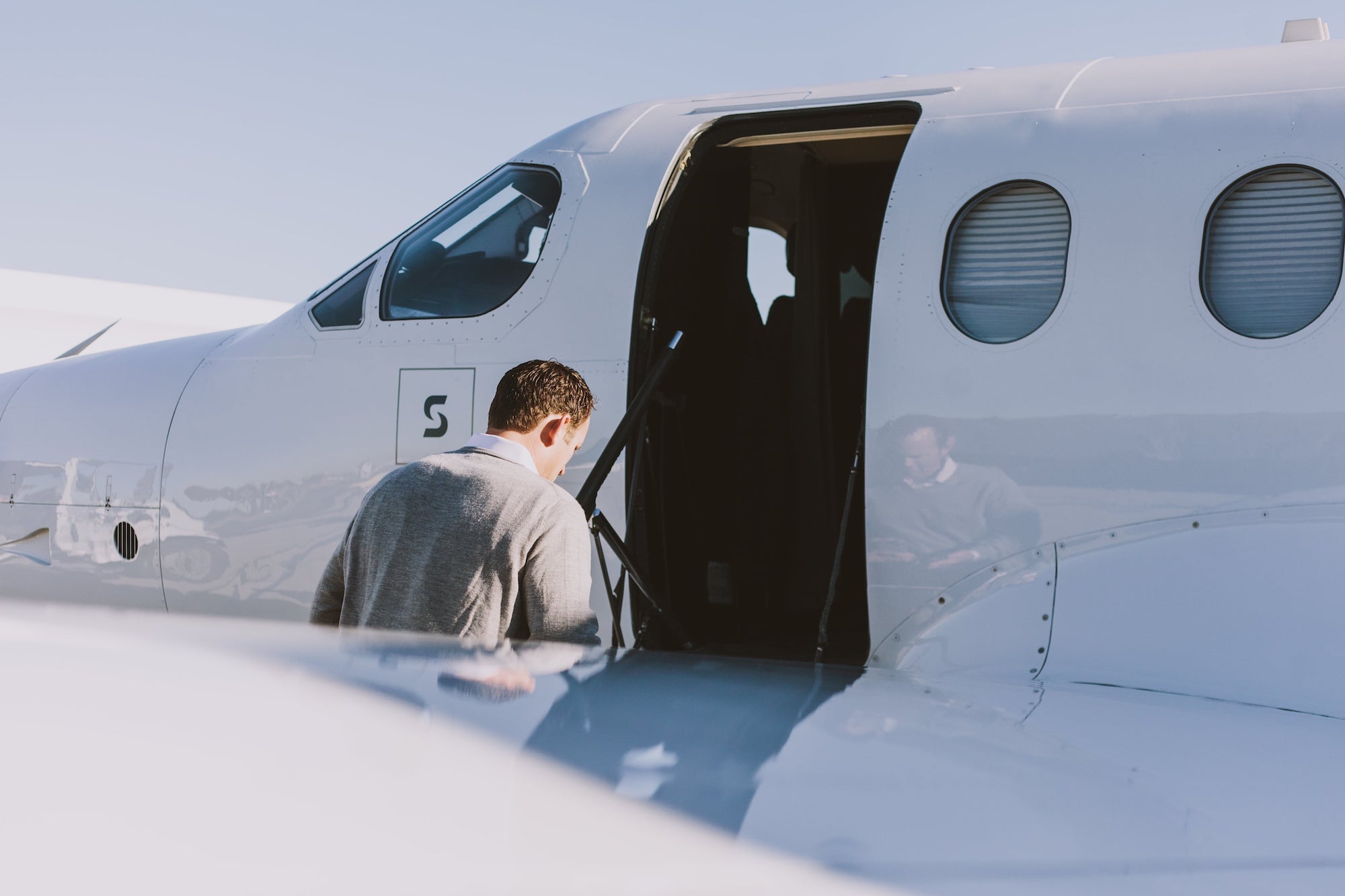 Surf Air: Do you think that Surf Air gives you/your business an edge over others?
Chad: Absolutely. It lets me serve my clients and partners in a very cost-effective way and the travel is comfortable, so I'm on top of my game in my meetings and can spend the most time possible with my family.  What's not to love about that?
Surf Air: How would you compare the Syndicate Group to Surf Air?
Chad: The Syndicate Group is all about bringing together individuals and companies who make up various parts of the enterprise technology innovation 'engine.' We simply enable them to run better together. Surf Air brings together individuals for the same purpose: to do business more efficiently. The Syndicate Group connects people and opens up incredible market opportunities for them. We help small businesses, so they can launch faster. For large and mid-size companies, we establish connections to important ecosystem partners to accelerate growth. For both, we enable a faster path to market for innovation. Similarly, Surf Air fuels local economies by giving individuals and businesses access to markets they otherwise couldn't have.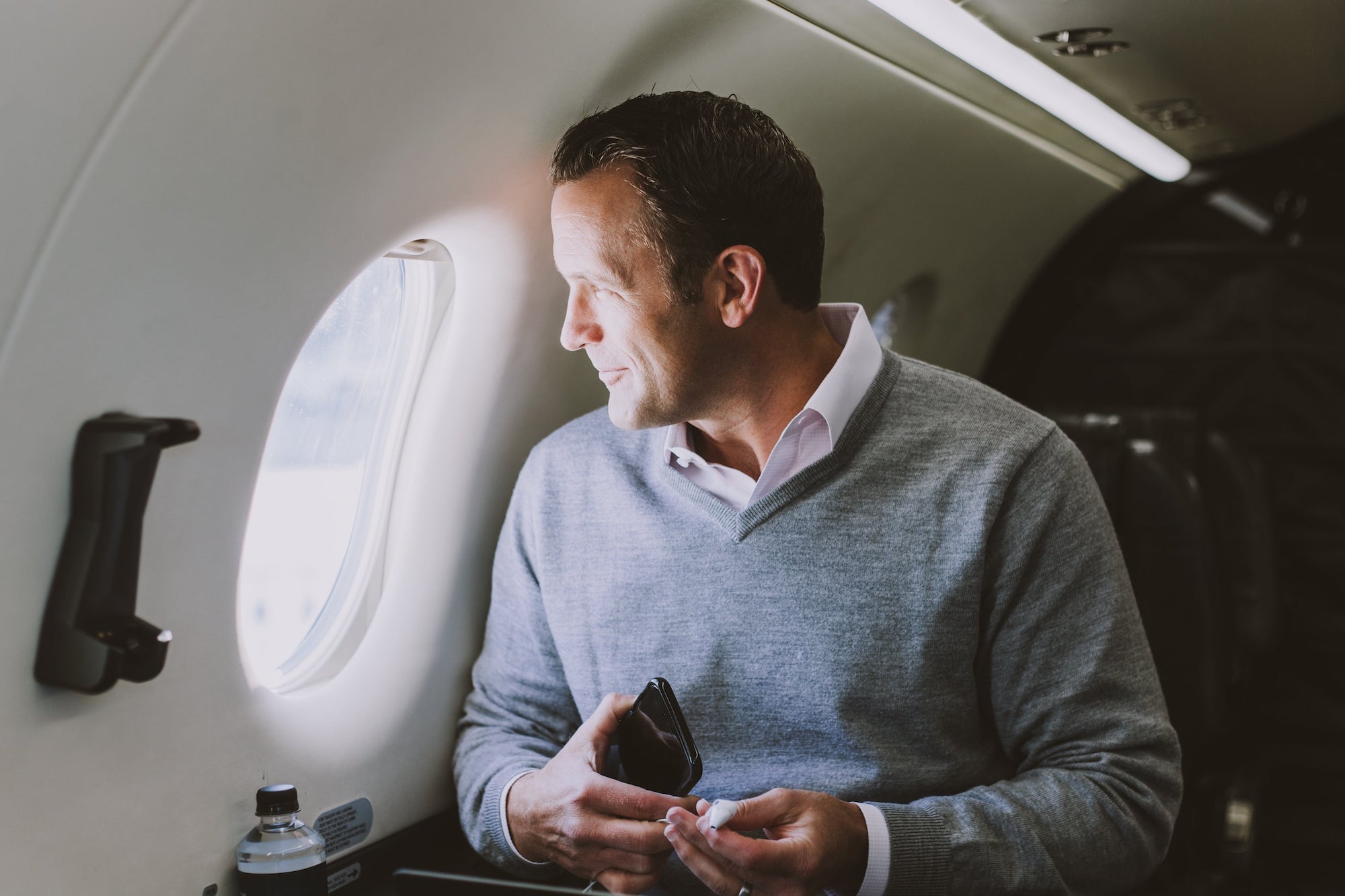 Surf Air: How has Surf Air changed the way you travel?
Chad: Surf Air has taken so much of the stress out of my business travel and changed my perspective on air travel altogether.  It has allowed me to look at a round trip flight in a single day as a regular work day with minimal impact on my and my family's week.  I save time, and am more relaxed and refreshed through my work day.  And when I get home, I can easily be my best for my family.
Surf Air: Has anything interesting happened as a result of flying Surf Air?
Chad: I have been pleasantly surprised by the number of interesting people I've met as a result of flying Surf Air.  With every member traveling a similar amount, there is a high concentration of people I can connect with from both a business and personal perspective.  I've also enjoyed the occasional personal trip with one of my children or wife by leveraging available guest passes for a day or weekend getaway, which can be so much fun!
Surf Air: How big of an impact does Surf Air have on your personal life?
Chad: For me it's all about the experience, and how that experience makes you feel – in anticipation of it, while you're in the moment, and after it's done.  I don't dread having to fly for business any longer.  I'm not uncomfortable or stressed in the moment, and I start or end my day after flying Surf Air feeling great!  In my personal life, this means not just more time at home with my children, but more time with them in a healthier state of mind…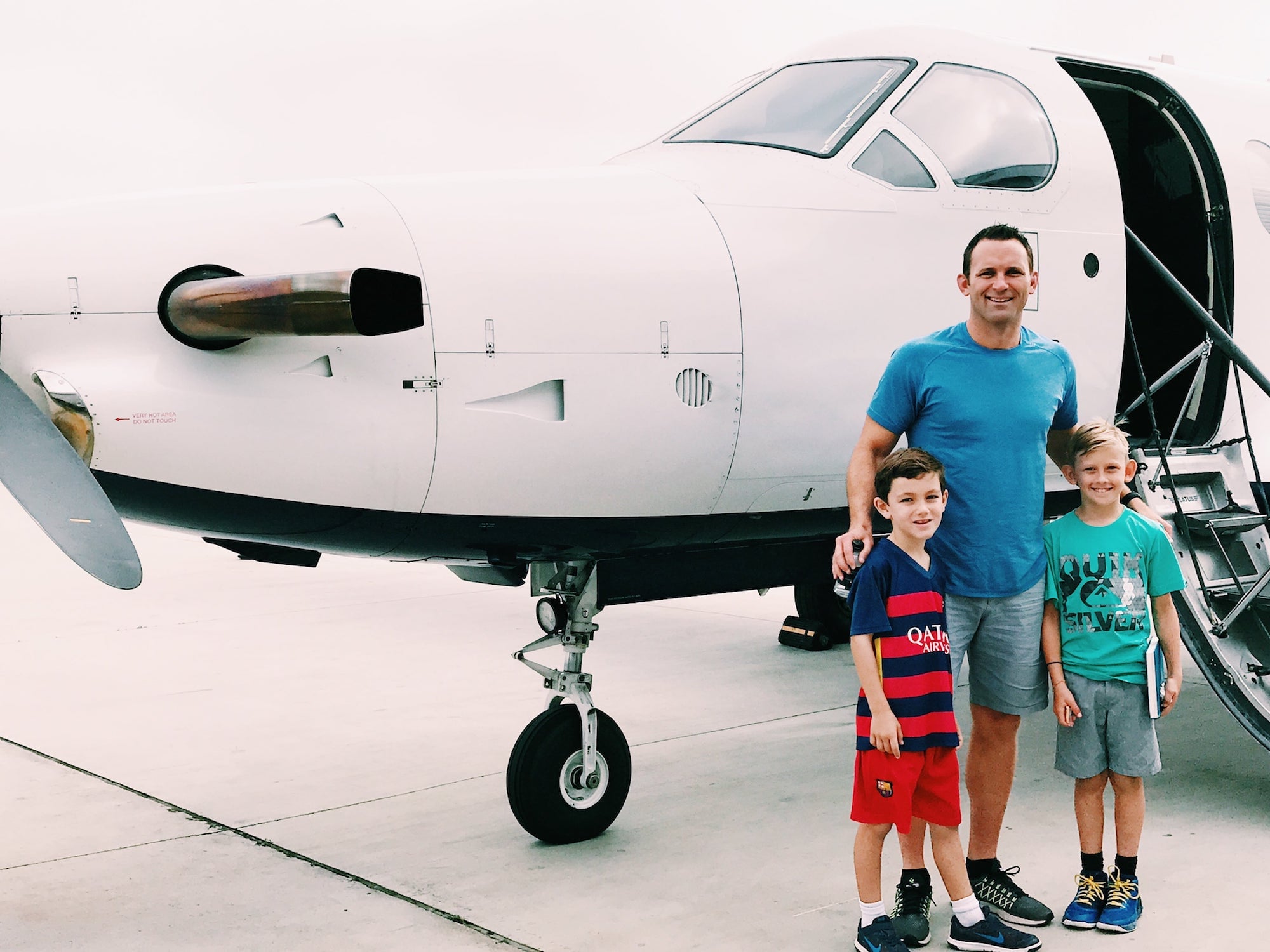 We'll be catching back up with Chad in the coming months, but until then, you can stay updated on both Chad and The Syndicate group on LinkedIn!