surf air approved
Petit Ermitage: West Hollywood's hidden sanctuary
Set amongst kumquat trees on charming Cynthia street in West Hollywood, Petit Ermitage is what we would consider a hidden sanctuary in bustling LA. Those lucky enough to spend a day or night at this alluring boutique hotel may easily forget about time, place, and other mundane concerns. Inside the property a new world awaits.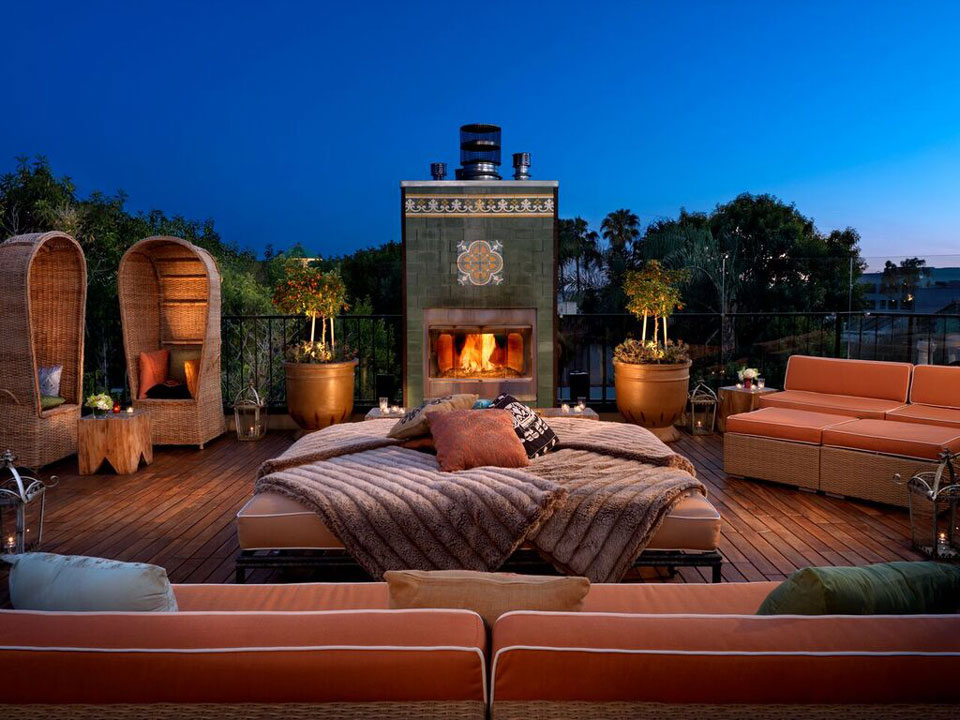 Dimly lit halls give way to spacious suites where a pre-programmed classic playlist sets the mood just right. Attention to detail is top priority at Petit Ermitage, and everything from the ambiance to the wine and chocolates delivered to your door at night is thoughtful and well-considered. Each of the 79 suites are comfortably appointed and decorated with original art and a working fireplace.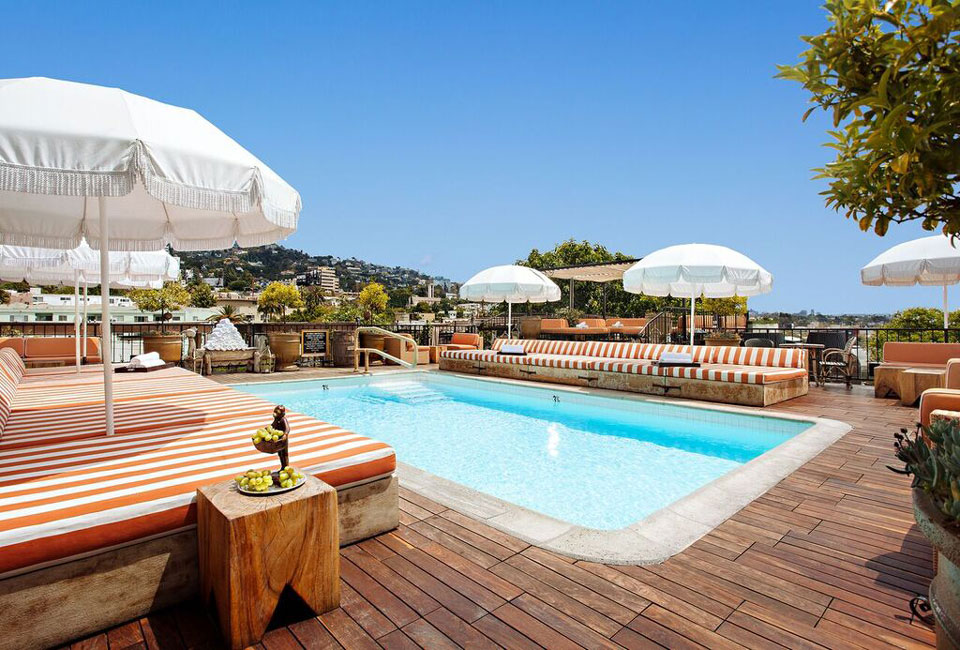 While guests may be tempted to stay in and relax, lured by the comfort of their rooms, the rooftop pool, garden restaurant and bar are also great options for lounging or socializing. Head up to the Butterfly Bar for specialty crafted seasonal cocktails or enjoy the view under fur blankets on the rooftop firedeck. There's also a gym to accommodate fitness needs and soirees can be planned at this coveted spot for groups larger than 10 people. Lastly, make sure you take time to soak up the hotel's art collection on your way upstairs.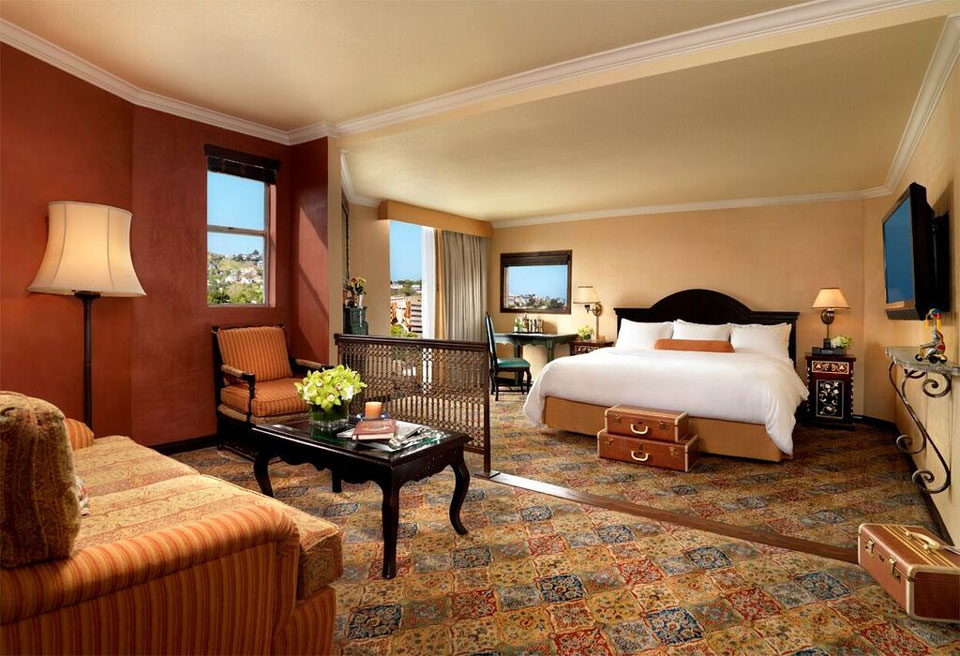 Whether you're visiting Los Angeles for business or pleasure, the enchanting and tranquil vibe at Petit Ermitage makes it the ideal place to hold small meetings, relax, and time travel. Petit Ermitage's restaurant serves globally inspired food with a California rustic influence for breakfast, lunch and dinner. Reservations are strongly encouraged.