news
The All-New Group Membership
When we started Surf Air, one of the most desired aspects we saw missing from air travel was flexibility. So we created something that enabled travelers to fly when and how they wanted, without exorbitant costs and not a minute wasted. Now, we're bringing that life-changing service to the next level.

Meet the new Group Membership.

Now companies, groups, and families have the ultimate flexibility when it comes to who, when, and where they fly. Here's how it works — and how it's going to change everything.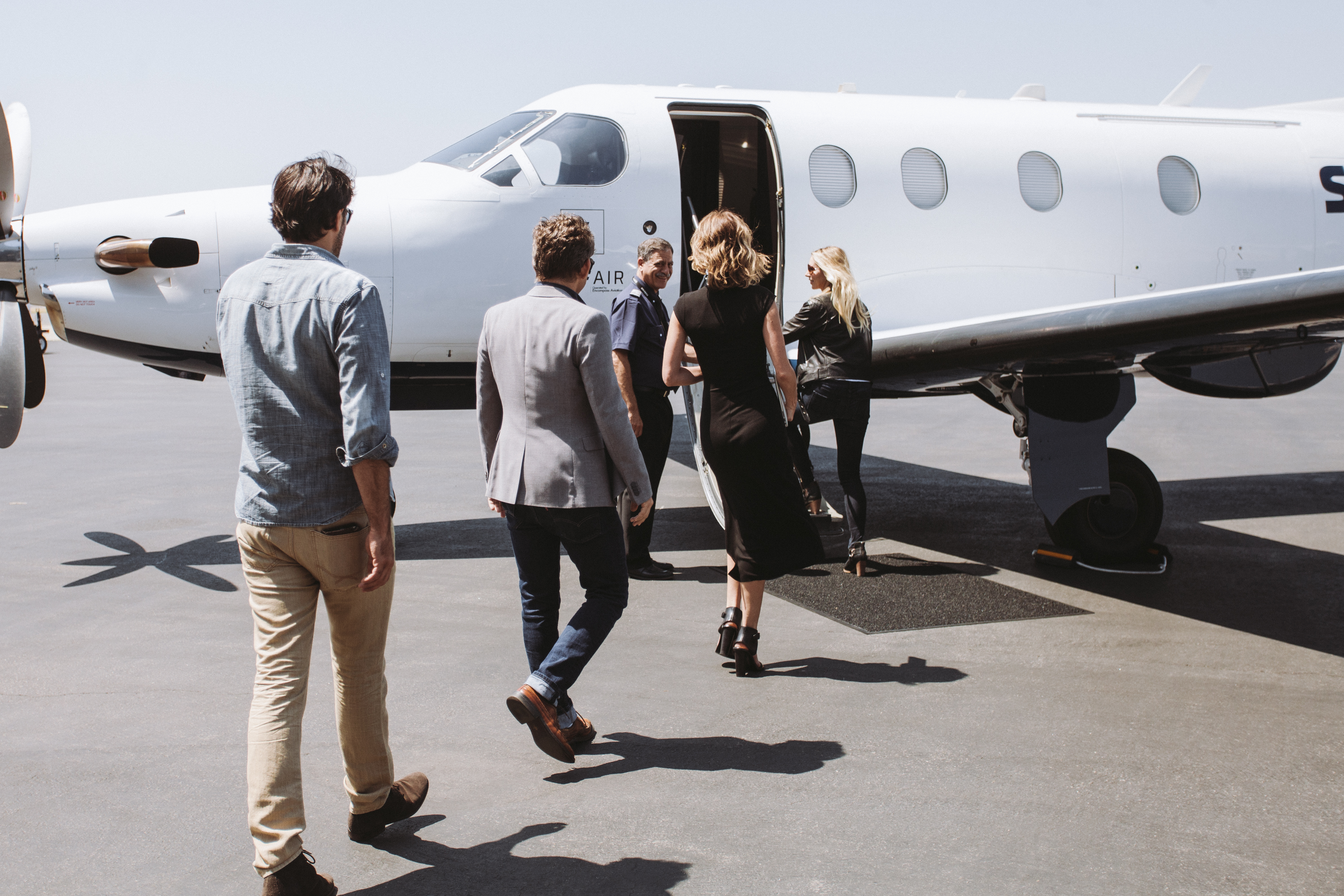 More people with more access
A lifetime initiation fee of $250 per member grants your entire group access, for as many members as you'd like!
Fly up to 10x a month…or more!
One monthly fee ($5,000) grants you and your group 10 one-way flights to anywhere within the California and Texas network of airports — all on our executive, eight-seat planes. That's sparing you and yours at least 12 hours of travel time you'd otherwise spend waiting in lines.
If you need more flights added, you can easily purchase another 10-pack of one-way trips at anytime. Plus, any unused flights roll over to the next month!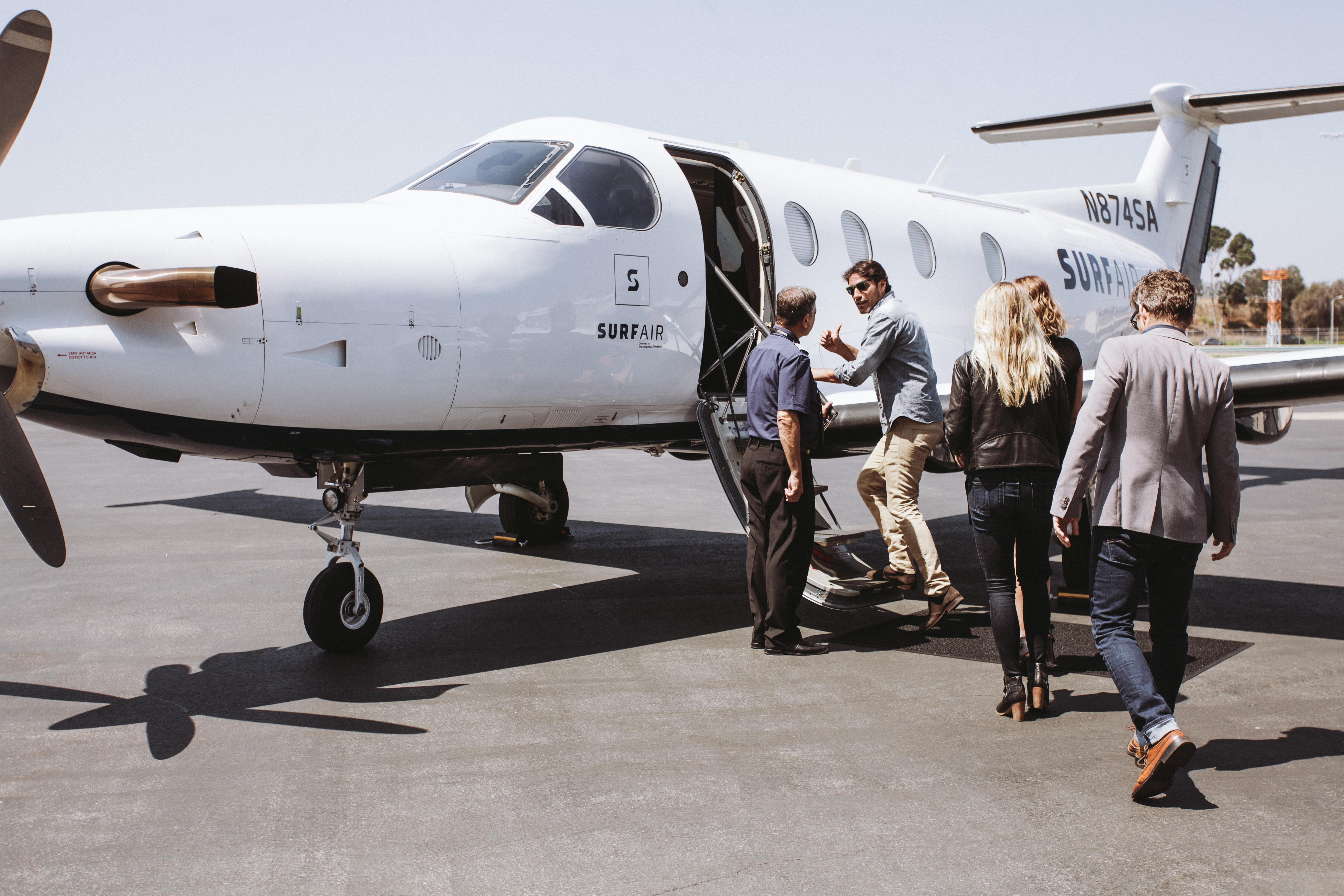 Cover more ground in California and Texas
No limits, no restrictions. Send your people where they need to go, when they need to go there — and avoid last-minute fare hikes and unpredictable scheduling.
"It made us more aggressive. It gave us an opportunity to be out there more, to gain more business, and to streamline a lot of things we had in the works. It expedited all of that." – Surf Air Member, Ivan Luna
With a single monthly group commitment, you'll have access to all routes on the Surf Air network including the following destinations.
California: Los Angeles (Hawthorne and Burbank), San Francisco (Oakland and San Carlos), San Diego, Santa Barbara, Monterey, Napa Valley, Burbank, Lake Tahoe, and Palm Springs.
Texas: Dallas, Houston, Austin, and Midland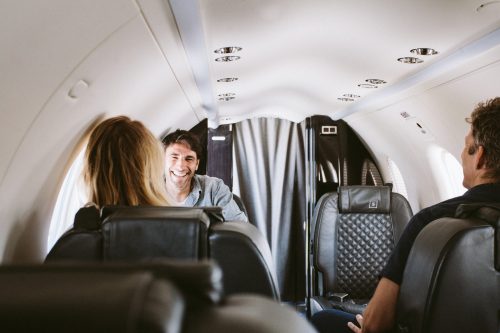 Keep your crew happy
According to a survey conducted at Surf Air, 79% of business travelers in North America believe there is a correlation between overall job satisfaction and how they travel for work. Another 84% agree that the experience of business travel impacts business results.
With Surf Air, you're leaving less up to chance — no frustrating airport experiences, lost bags, or time lost waiting, and fewer overnight stays and hotel costs. Gain two hours of productive time to put back in your day, work, and life.
Ready to make one of the best decision you've ever made? Email us here or call  800.365.6179 to learn more about Group Memberships.