the itinerary
L.A. al fresco: The best of outdoor dining
Los Angeles is celebrated for its grand food scene and glorious weather. Naturally, we're inclined to combine the two when choosing the best places to dine. From patios to private gardens, revel in some of our favorite courtyard restaurants in L.A., perfect for business dinners or leisurely cocktails.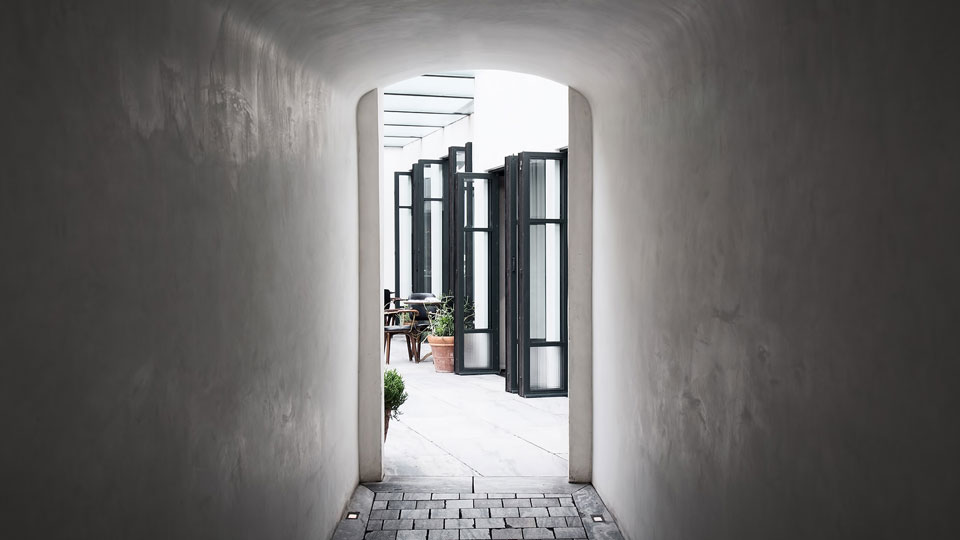 Ysabel
Ysabel restaurant in West Hollywood takes after its sister restaurant, Laurel Hardware. Both feature courtyards and a lively bar scene. While the cocktails are of divine quality here, Ysabel stands out for its beautiful patio under the shade of olive trees and for its renowned American cuisine.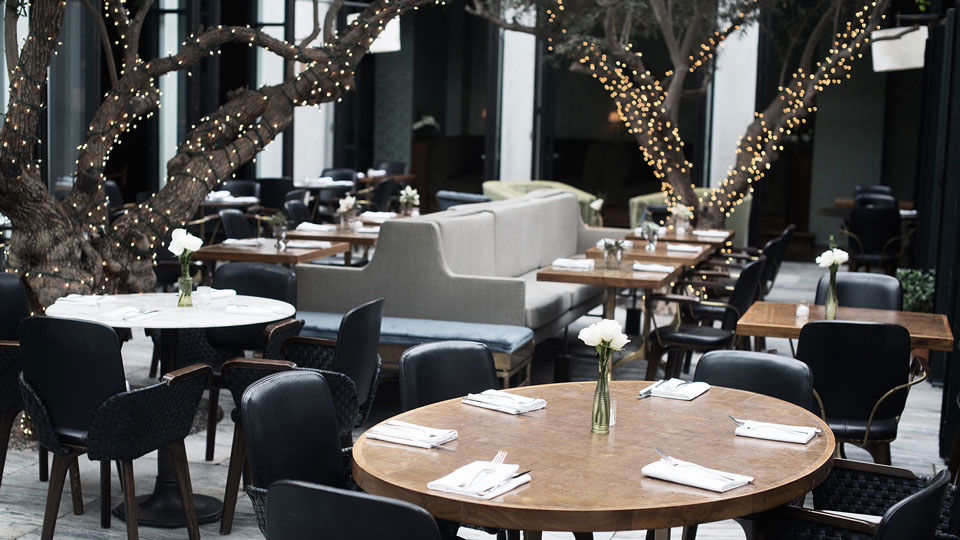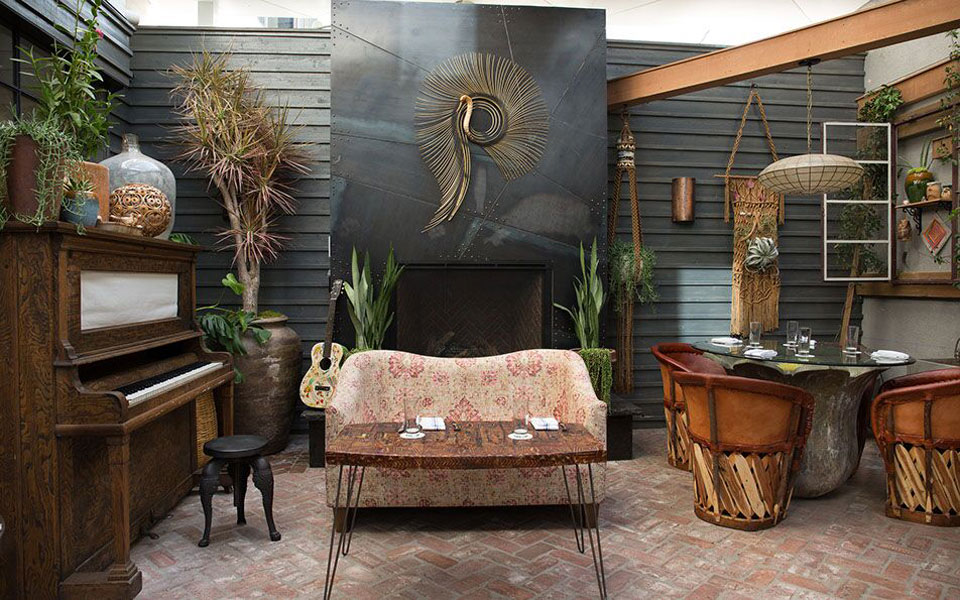 Estrella
Estrella restaurant stars eclectic design and home-style cuisine. The venue, inspired by the Laurel Canyon bungalows of Joni Mitchell, blends indoor and outdoor spaces which include fun textured couches, a free-to-use guitar and piano, plants galore, and their in-house movie theater which seats up to 60 guests.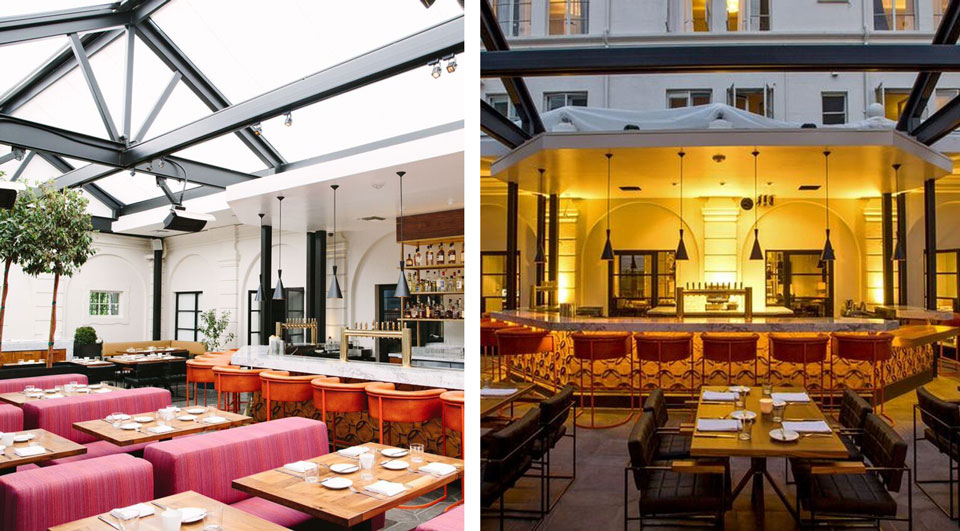 Redbird
Nestled next to a cathedral in historic downtown Los Angeles, Redbird restaurant features a patio that exudes the timelessness of the architecture next door, but with a modern twist. Stop by for lunch or dinner with clients and enjoy Chef Neal Fraser's modern American cuisine for an experience that transcends time.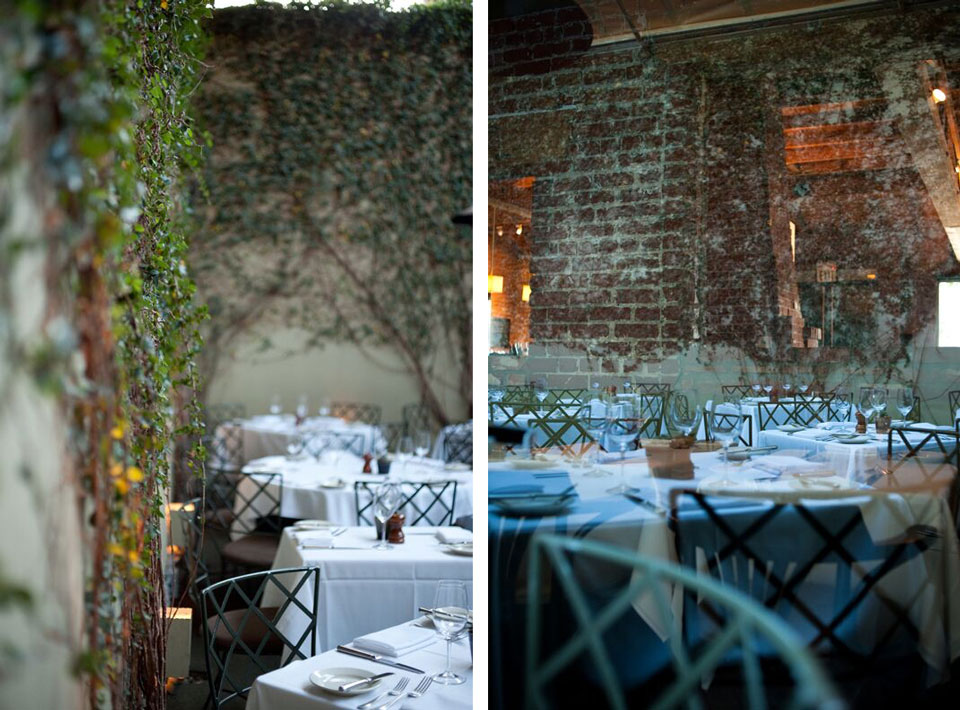 Lucques
Lucques' year-round garden is a fine complement to the fine dining experience provided here. Opened in 1998 by Suzanne Goin and Caroline Styne, Luques is world renowned gem that has been dishing out creative cuisine for 18 years. The restaurant has garnered well-deserved attention over the years and inspired owner and chef, Suzanne Goin, to write the book Sunday Supper At Lucques- a delectable collection of recipes from the restaurant's ever-changing menu for Sunday dinners.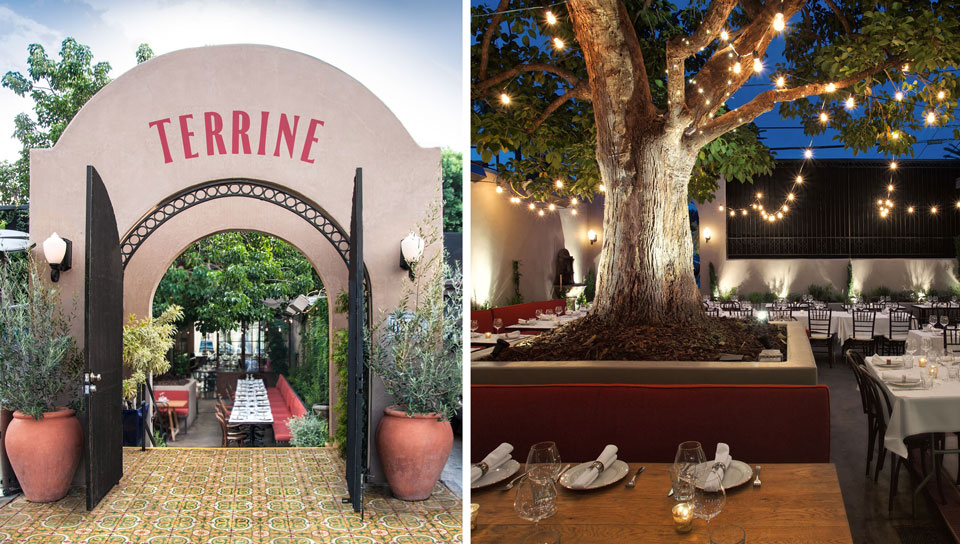 Terrine
Chef Kris Morningstar proudly serves rustic takes on French classics, with a Californian spin of course, at Terrine restaurant. The dining gardens are well known for their romantic string lights, which branch off the trees and set a warm and inviting scene as a backdrop to the vibrant cuisine.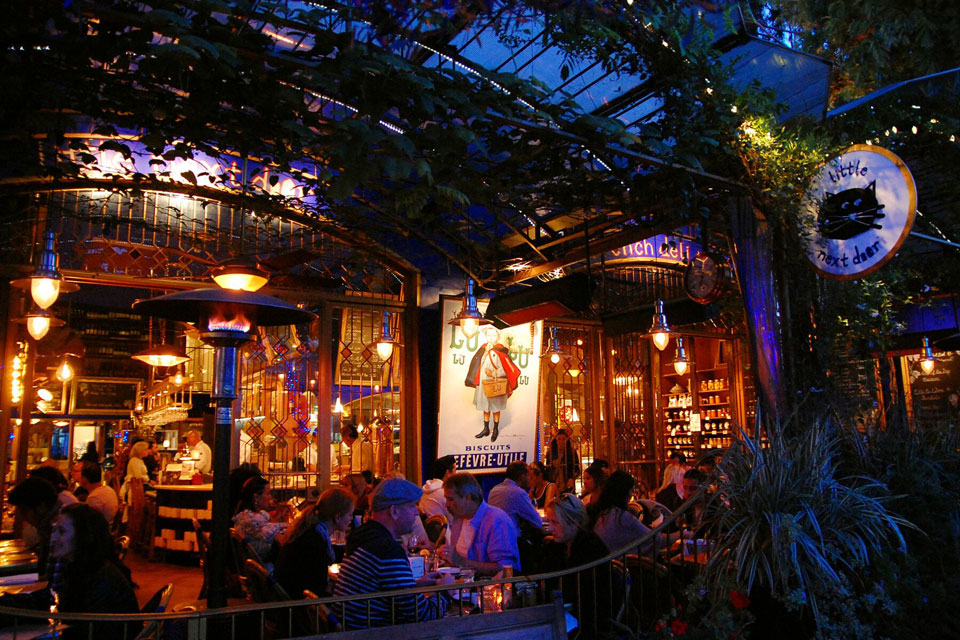 The Little Door
With two locations in Los Angeles, West Hollywood and Santa Monica, The Little Door features a European country style courtyard and several outdoor spaces for private dining, including the Garden Patio and the Winter Garden where guests can enjoy high-end Mediterranean cuisine.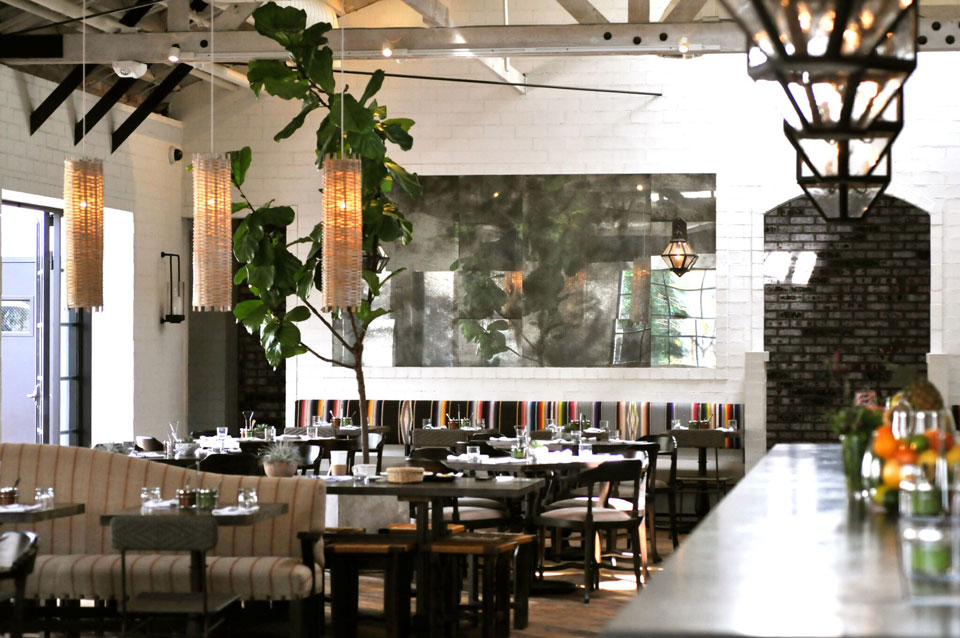 Gracias Madre
Gracias Madre tops of our list of best vegan restaurants in Los Angeles. From serving locally grown ingredients, organic dishes, and recipes inspired from families and mothers all over Mexico, the restaurant offers 5,000 square feet of space, with full-service bars, both indoors and out.