the itinerary
Last weekend, our eyes were opened to the endless possibilities happening all around Palm Springs aside from the music festival. So what does an alternate to Coachella look like, you ask? Here's what we got up to: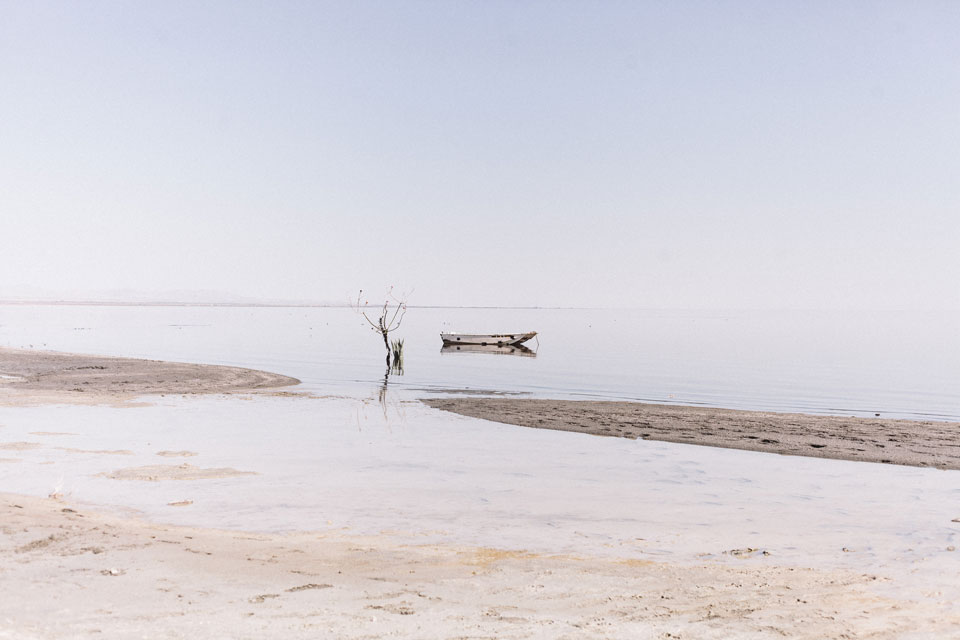 An Endless View
First stop, the Doug Aitken mirror house. It rests atop a hill just above the Palm Springs visitors information center (helpful if you're just arriving). Catch it at just the right time of day for an unbelievably breathtaking, unbroken panorama of the house and it's vast reflecting views of the sand-covered mountains that seem to go on forever. We recommend going first thing in the morning or just at the peak of golden hour.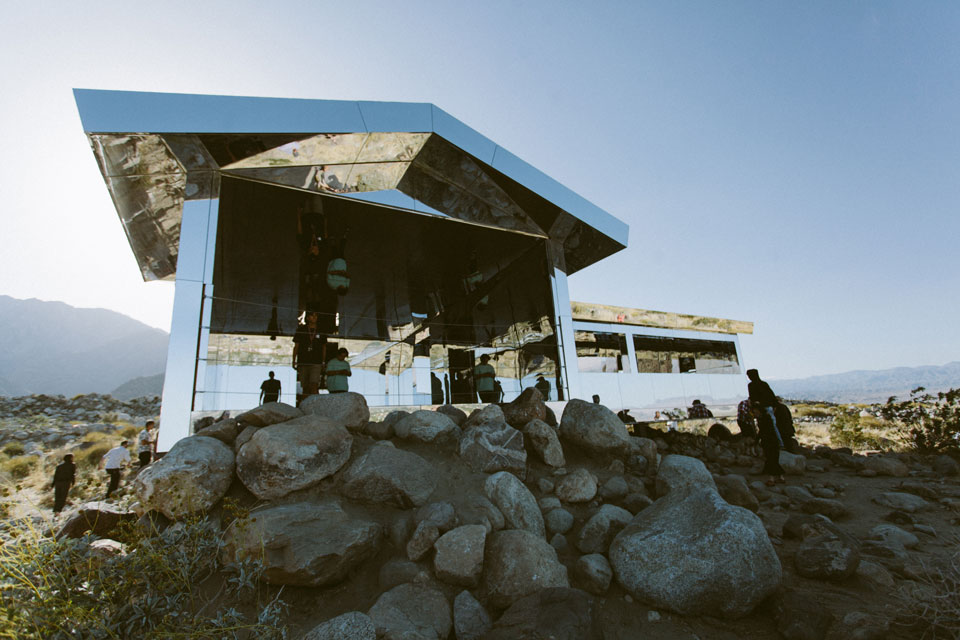 Remedied Ruins
The rest of our weekend found itself at the Salton Sea, otherwise known as the Bombay Beach Ruins. Just a quick 45-minute drive from the Bermuda Dunes airport, (trust us, it's worth it), this once "end all, be all" vacation spot-turned semi-abandoned sleepy-town will render your artistic musings more than satisfied.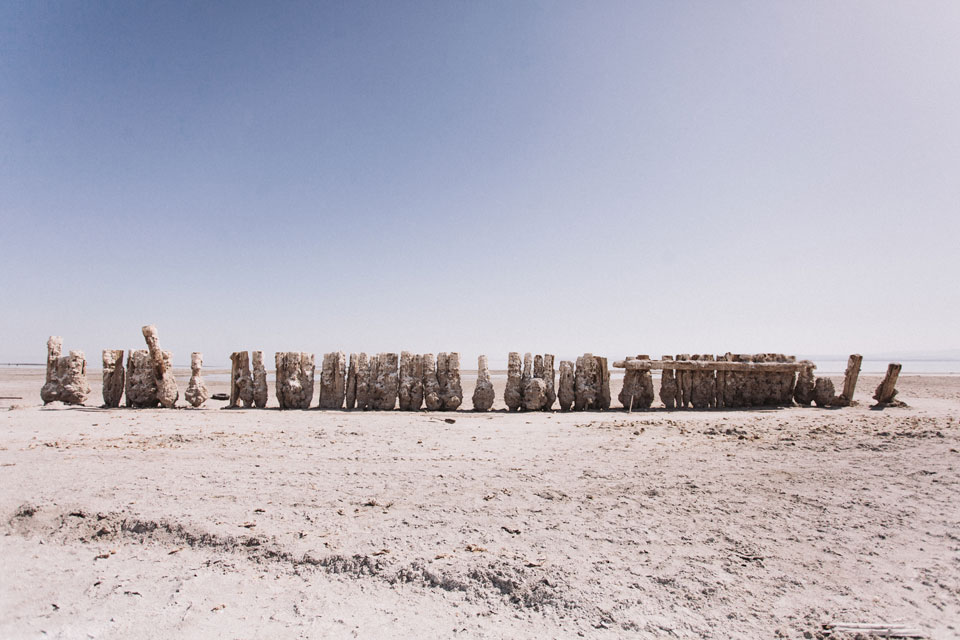 Start your adventure off with lunch at the Ski Inn, a quaint dive bar just at the entrance of the town. There you'll find the walls covered in dollar bills from previous travelers, their names and hometowns written across. If you're lucky, you'll meet the owner's daughter-in-law, Sharon, who will make you feel like your first home was just around the corner. That was our favorite part about Bombay Beach – the walkability; all of the fun is just a stone's throw away. And pay no mind to the dust and sand, it's the desert, after all!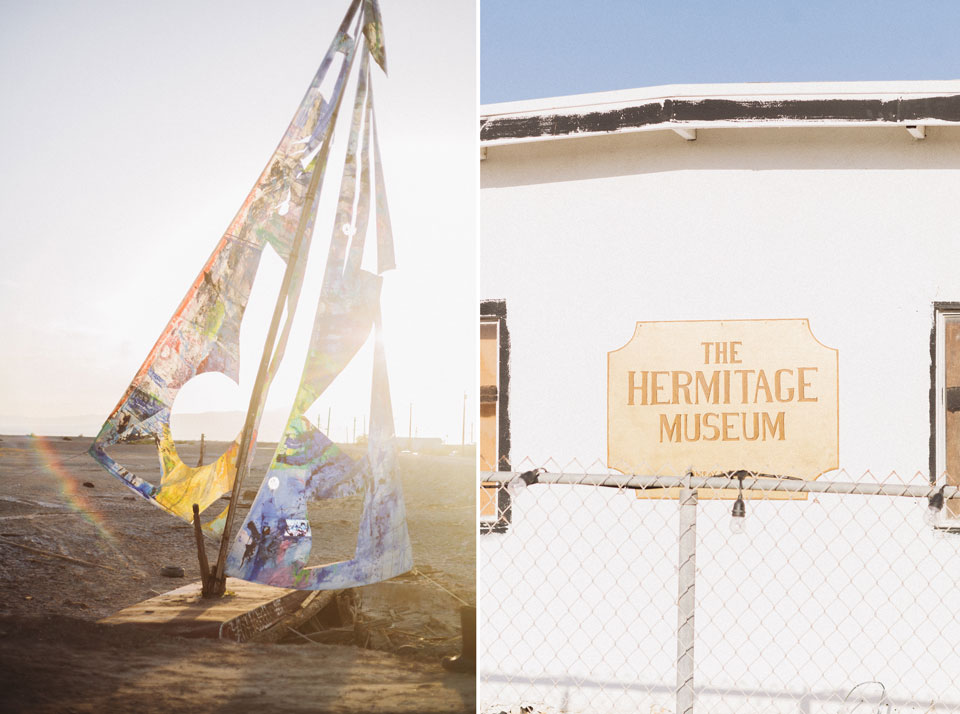 With that being said, have yourself a stroll to the Drive-In movie theatre, or the Hermitage Museum on your way to the beach (yes… a beach in Palm Springs). Eye candy (savory and sweet) as far as the eye can see. Prepare yourself for yet another stunning view, matched by a stillness and quiet to the air that makes the experience that much more intoxicating.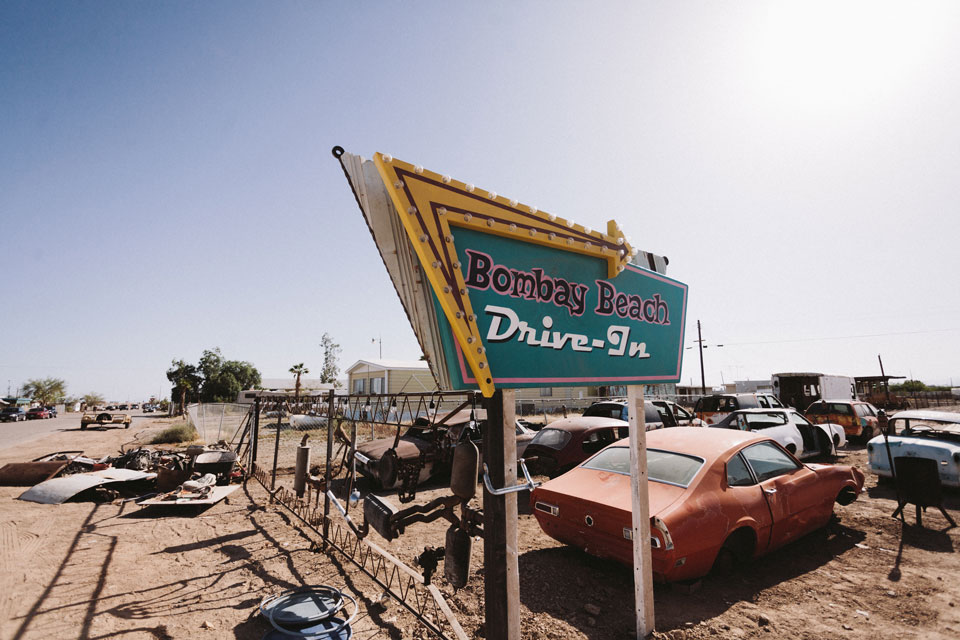 This kind of adventure is meant for the wanderers, the curious ramblers, and the excited seekers. Not for everyone, but we can tell you how great it was with a full belly, a sun-kissed smile, and a handful of effortless memories made by the weekend. The 3-day 'Bombay Beach Biennale'  was the brainchild of Filmmaker Tao Ruspoli and Hotelier Stefan Ashkenazy (Petit Ermitage).  Only in it's second year, this looks set to be a fixture on the calendar for anyone looking for an alternative to Coachella.
Until next year, Bombay!