news
Celebrating 5 Years of Outsmarting Air Travel
How time flies. Just five short years ago, we were setting up shop at private airports across California, sending our first fleet of aircraft into the skies. Now?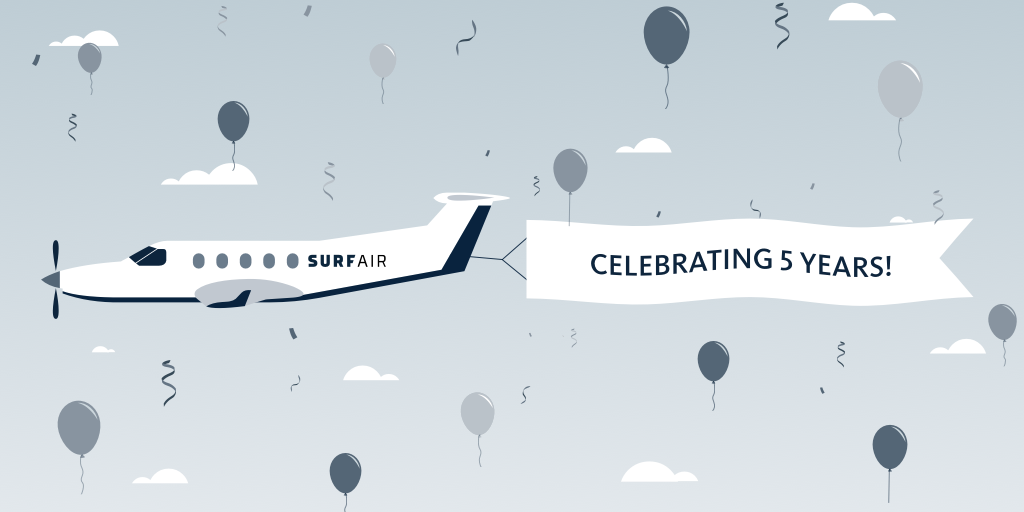 We've flown over 20 million miles across California
Taken over 75,000 flights in California and Texas.
Expanded from 12 to 26 cities in the US and Europe.
And saved our members 154,000 hours of travel time, that's 6,500 full days back in their lives.
No small feat.
"To put it very simple, we've made air travel enjoyable again," says our President, Nick Kennedy. "We have taken all the good things of modern day air travel—safety, efficiency, and technology—and married it with a pleasurable experience."
By innovating the way air travel is done, we've transformed our members daily lives. They get to be home with their families at night. They get more face time with clients. They can accomplish more in a work day, let the weekends be for weekending. They can live in one city and work in another. They can go farther, see and do more, and worry less about the repercussions of last-minute travel.
There are thousands of stories echoing the life-changing possibilities afforded with flying Surf Air—from opening up an Autism Center at Stanford, to spending more time at home than on the road, to accepting a job without uprooting the whole family.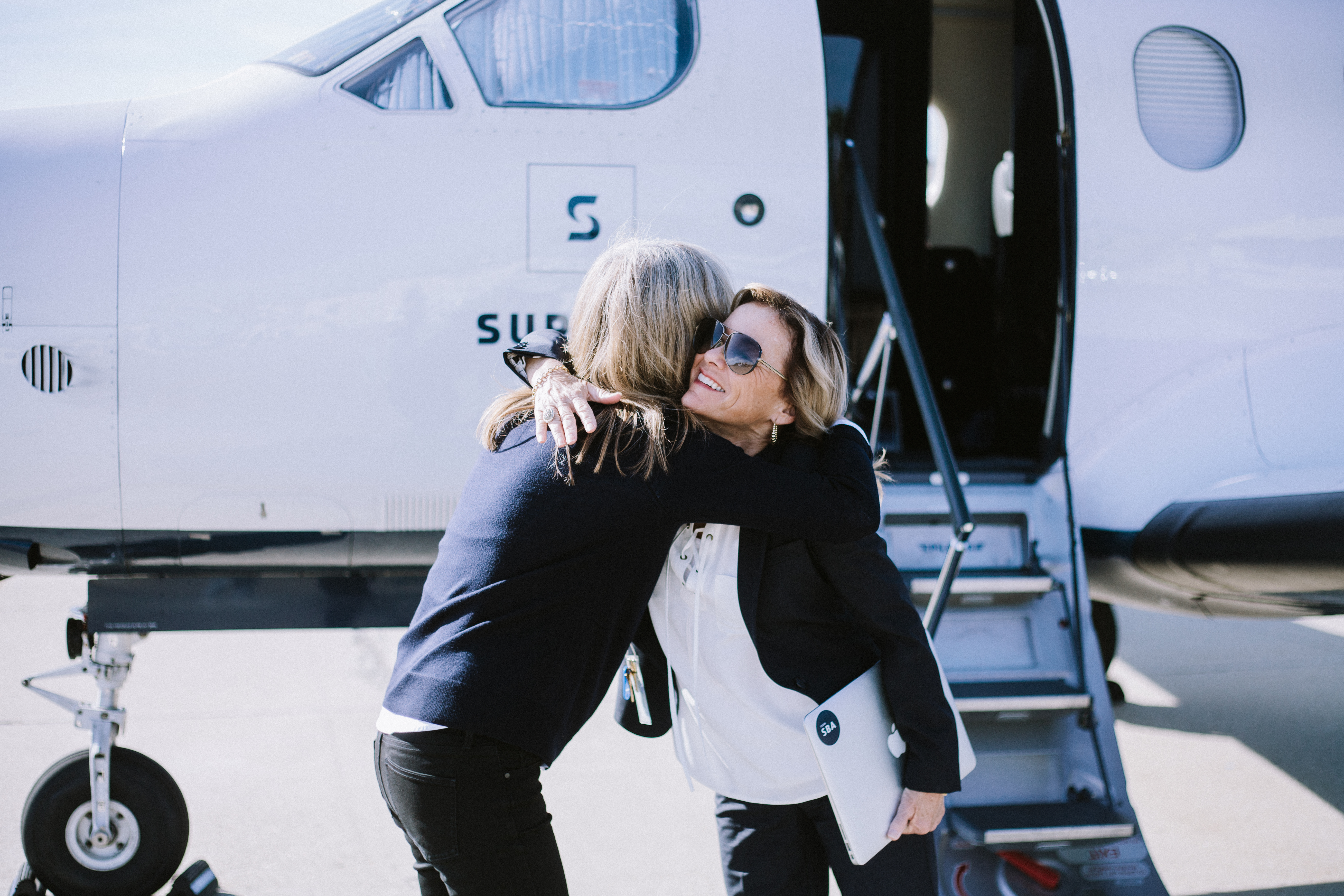 "Surf Air hasn't just shaped how people fly, Surf Air has shaped how people do business and how they live their lives," said our Director of Ground Experience Richard Taylor.
Our team has worked tirelessly to make this dream a reality, but without our members none of this would be possible. So today, we celebrate you.
"I have never experienced members that have been so passionate in seeing us be successful," said Kennedy, "Because of their honest and transparent feedback we are able to become a better version of ourselves than we were yesterday… Now our job is to go share that with the rest of the globe."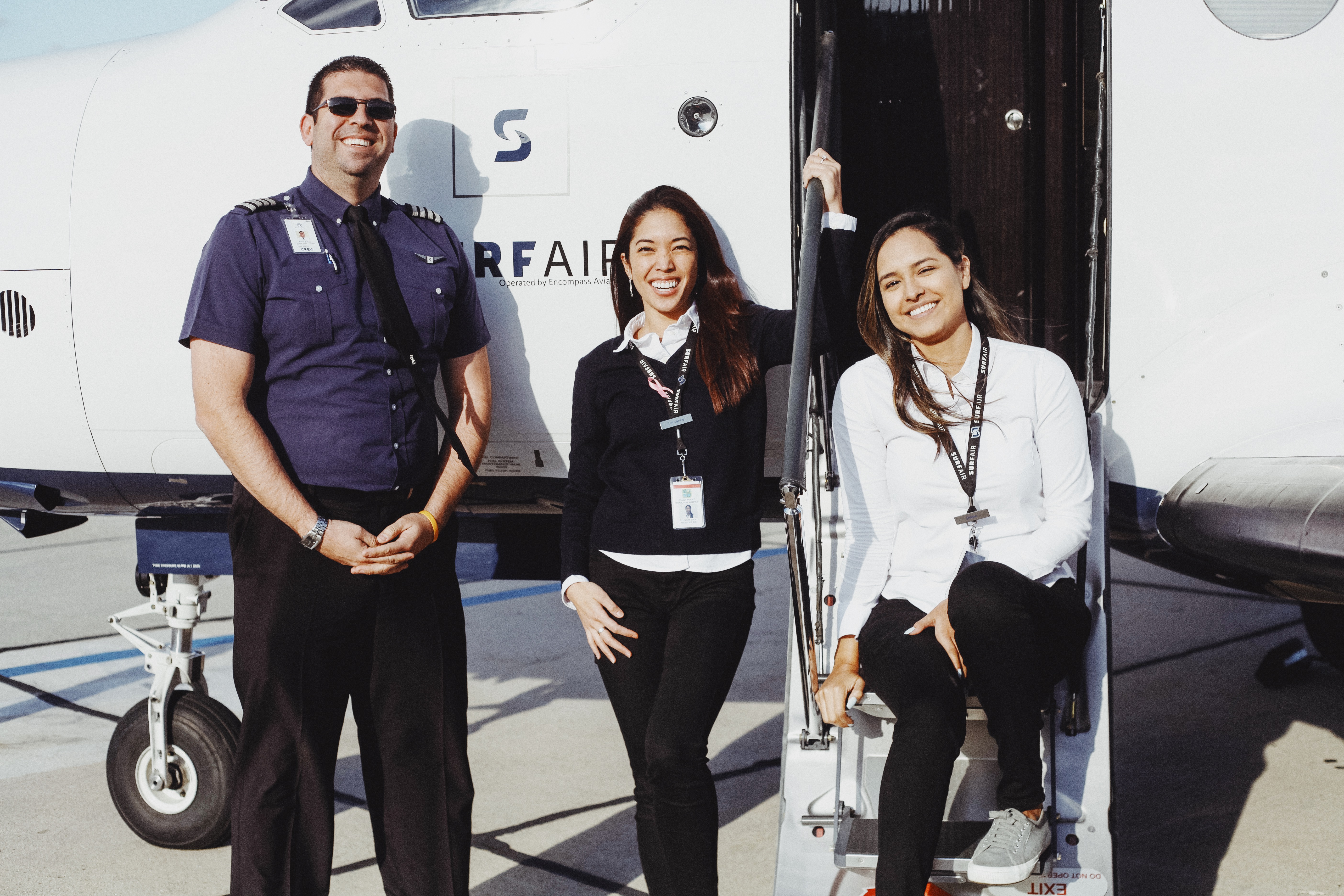 Thank you to all of our members and our team for making these past five years not only possible, but the answer that air travel so desperately needed.
We can't wait to see where we go together next.