surf air approved
The Ace Hotel & Swim Club, Palm Springs
A bright yellow door, tall palm trees and sleekly designed facade leads way to the Ace Hotel in Palm Springs. Arriving may feel like a mirage, after miles of dry mountainous landscape and unbeatable heat.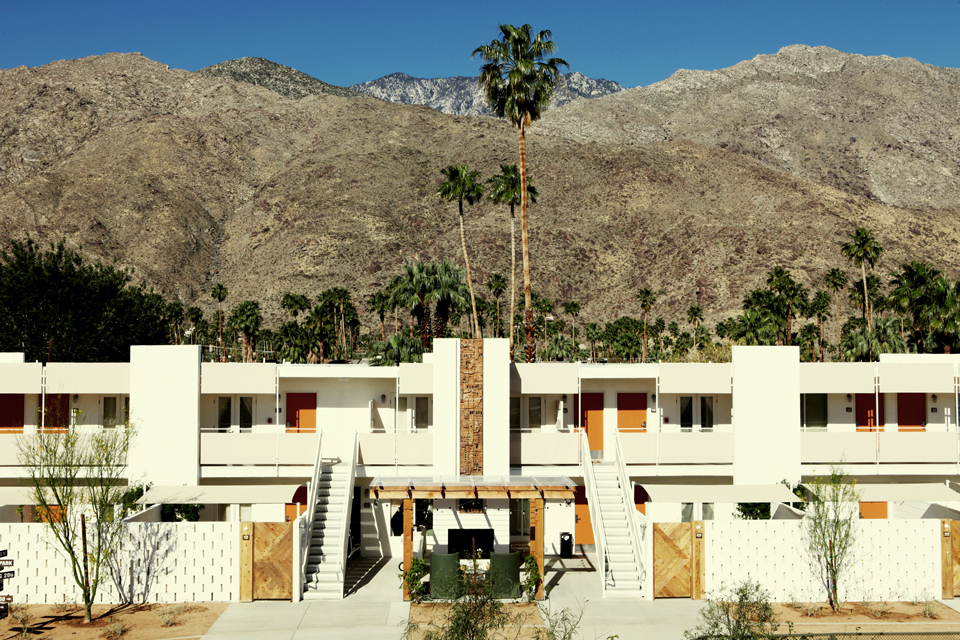 "
The Ace Hotel puts a new spin on the mid-century modern concept, boasting boho chic interiors with contemporary touches throughout the premises.
"
Palm Springs is filled with a love for architecture, music, art and design – all attributes the hotel takes to heart. Here, the tranquility and expansiveness of the desert fosters an aura of creativity attracting an increasing number of creatives every year. Since the 1920's, visionary modernist architects have designed sleek, modern homes  and buildings that have embraced the desert environment. The dramatic geographic surroundings inspired a design aesthetic in the middle of the 20th Century now called Desert Modernism. As a result, Palm Springs has one of the largest concentration of mid-century modern architecture in the US. If that alone isn't enough of a reason to visit, definitely rely on the Ace's fun-filled calendar of events and upbeat swim club for a great time.
The 173-room hotel, spa, and resort is located on the grounds of a re-imagined and renovated mid-century modern motel, within walking distance of downtown and close to Joshua Tree National Park, the Salton Sea, and Indian Canyons. The rooms incorporate earth-friendly and sustainable elements, like recycled materials, low VOC paints, and vintage furniture. Some rooms feature a garden patio and some have a fireplace. There are communal fireplaces located throughout the hotel, as we all know, the desert temperatures change drastically from day to night.
As a creatively engaged part of the desert community, Ace's organic and bohemian design is the result of a collaboration between a number of local artists and artisans. Wonder why the lobby resembles someone's chic living room? Every nook of the property has enough character to keep you intrigued and engaged, the keen attention to detail here is what makes us come back every time.
To get there from the Bay Area, use Surf Air's seasonal service to Palm Springs international Airport (PSP).