WELCOME ABOARD
Surf Air operated by Advanced Air
Thank you for booking your flight with Advanced Air.

Upon arrival at the airport, you will notice that Advanced Air LLC has partnered with Surf Air to provide you with a seamless semi-private air travel experience. When you arrive to our private terminal, please look for the Surf Air signage and representatives.

Note our check-in and baggage policy below.

If you have any questions, please reach out to reservations@surfair.com or call us at (877) 487-8960.
Check-In and Baggage Policy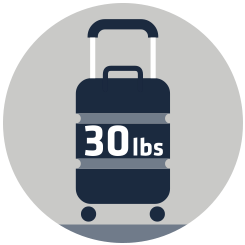 30lbs & 44" or less

Baggage in total should weigh no more than 30 lbs and have dimensions of 44 linear inches or less (aka standard carry-on).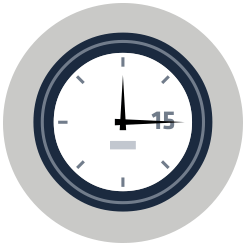 30 minutes boarding

Check in closes 15 minutes prior to departure, so be sure to arrive in advance before your flight.
Airport Locations
Where we fly
LA Metro - Burbank
BURBANK BOB HOPE AIRPORT
Atlantic Aviation
10750 Sherman Way
Burbank, CA 91505
LA Metro - Hawthorne
HAWTHORNE MUNICIPAL AIRPORT
Jet Center Los Angeles
12101 S. Crenshaw Blvd.
Hawthorne, CA 90250
SF Bay Area - Oakland
SIGNATURE FLIGHT SUPPORT
Surf Air Oakland
8433 Earhart Rd
Oakland CA 94621
SF Bay Area - San Carlos
SAN CARLOS COUNTY AIRPORT
Silicon Valley Aviation
701 Skyway Rd.
San Carlos, CA 94070
Santa Barabara
SANTA BARBARA MUNICIPAL AIRPORT
302 Moffett Place
Santa Barbara, CA 93117
Napa Valley
NAPA COUNTY AIRPORT
Napa Jet Center
2030 Airport Rd
Napa, CA 94558
Truckee / Lake Tahoe
TRUCKEE TAHOE AIRPORT
10356 Truckee Airport Rd.
Truckee, CA 96161
San Diego
MONTGOMERY-GIBBS EXECUTIVE AIRPORT
3753 John J Montgomery Field Drive
San Diego, CA 92123
Palm Springs
BERMUDA DUNES AIRPORT
79880 Ave 42
Bermuda Dunes, CA 92203
Monterey
MONTEREY REGIONAL AIRPORT
Del Monte Aviation
100 Sky Park Drive
Monterey, CA 93940
View all destinations
Frequently asked questions
What is Surf Air?
Surf Air is a semi-private air travel solution. In partnership with Advanced Air, LLC we are providing access to select flights to travelers. Traveling with Surf Air eliminates the pain, hassle, and wasted time that accompany current travel options. With all that extra time, you could be focusing on what matters most.
How do I check-in?
Arrive 30 minutes prior to departure and look for the Surf Air kiosk. Our concierge will be happy to help check you in. Don't forget the 30 pound baggage limit.
How do I change my reservation?
To change your reservation, please go to where you originally booked your flight. Surf Air can assist with any questions you may have by contacting reservations@surfair.com or (877) 487-8960.
What is the relationship between Surf Air and Advanced Air?
Advanced Air is the primary flight operator for Surf Air.
[pardot-form id="20509" title="GDS Opt In Form"]